The holidays are full of sparkle and shine, and some of the season's most popular jewelry trends are following suit.
Fashion experts point to statement rings, ornate earrings and jewel embellishments as hot gifts this season.
Need some ideas? Here are a few that will keep you off your loved one's naughty list.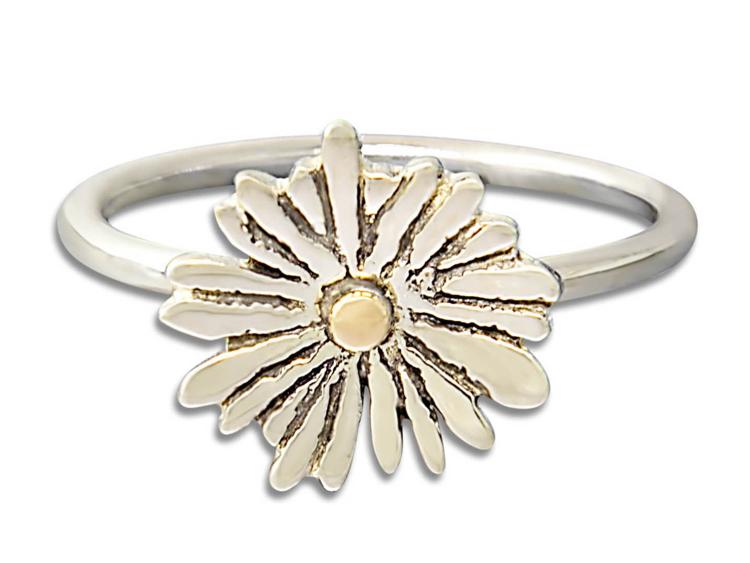 Vintage, hand-crafted and repurposed jewelry is catching the eyes of customers at It's Just Serendipity (facebook.com/itsjustserendipity).
In downtown Hammond, the shop, which also carries new pieces, is seeing several gift seekers looking for original and unique jewelry, owner Karen Maravilla says.
"What's old is new," Maravilla said. "Customers are always looking for vintage broaches. Used on lapels, hats, purses and more, broaches make a wow statement."
There's even a trend to use broaches, especially those with sentimental value, to create one-of-a-kind bouquets for weddings, she said.
"Customers are looking for unique pieces," Maravilla said. "They do not want to see others wearing the same piece that they are wearing—just like not wanting to be seen in the same outfit or dress as someone else."
Other re-purposed creations include vintage keys as necklaces, game pieces, updated pearls and industrial looking steampunk mixes.
Budding scientists or stargazers will love the Solar System Bracelet (theapollobox.com), while a boho style piece that includes metals, leathers, natural stones and feathers (maryandmabel.com) have a more earthy feel.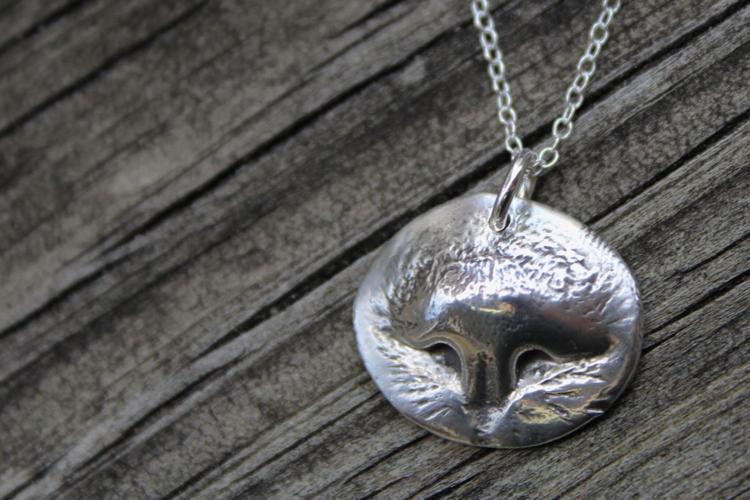 Romantic stacking rings allow wearers to have a fresh piece of jewelry  everyday while giving multiple gifts in one, says Markie White, a buyer for Martin Binder Jeweler in Valparaiso.
"We're seeing a lot of ring stackables—mixing the rings together, different styles, different textures, different colors," she said.
Personalizing through engraving and photos is hot this season as well.
"Something that's come back around is lockets," White said. "If a customer brings a digital picture in with them, we can print it and put it in the locket so it's ready to present when the recipient opens it and it already has a personal feel to it."
Likewise, online jewelers such as TDN Creations (tdncreations.com) offer a variety of stacking rings in sterling silver and solid gold, several of which feature a medley of gemstones.
Soufeel Jewelry (soufeel.com) turns any word or phrase, from names to hashtags, GPS coordinates and initials into necklaces that make for personal and memorable gifts.
For the pet lover, Precious Metal Prints Pet Nose Print Pendants (preciousmetalprints.com) help you take a printed impression of your pet's nose to be made into a silver or gold pendant.
Even traditional pieces can be fun. Stacking rings and other layers are one of the biggest trends right now, says Courtney Buechele, marketing director for James & Sons Fine Jewelers in Schererville, Chicago and Orland Park (jamesandsons.com).
"Don't be afraid to mix metal colors as well as different gemstones," she said. "This can make any look more fun."
Josh Halpern, owner of Albert's Diamond Jewelers in Schererville and Merrillville, says bezel-set diamond necklaces, which feature smaller diamonds evenly spaced around the piece, are popular this year.
"Yellow gold is also huge this year and has made an incredible comeback for fashion jewelry," he said.
With the holiday season being a popular time of year to get engaged, Halpern says engagement rings trends are moving away from a halo or spotlight design and  toward a more traditional look.
"Pink or rose gold in engagement rings is incredibly hot right now also," he said.
Though traditional diamonds are always a favorite each season, salt and pepper diamonds are becoming a new trend in sparkly fashion.
These traditional, yet non-traditional stones are white diamonds that have so many visible inclusions in them that the stone appears to have a peppery, flaked appearance.
These diamonds can be purchased online through Concierge Diamonds (conciergediamonds.com), with each piece custom made.
For those who like more traditional gold pieces, Citrine (instagram.com/citrinejewelrymiami) offers pieces handmade by Peruvian jewelry artisans using a hammered technique for the finish. The artisans make their own hammers, which create different indentations in the metal.
Though jewelry gifts are often thought of as for women, another trend is on the rise. Yvonne Rose Jewelry (yvonnerosejewelry.com) offers a men's jewelry line, which includes 21 pieces that feature monochromatic styles and bohemian flare in necklaces and bracelets.
Halpern said Albert's Diamond Jewelers is in on this trend, offering handmade pocket knifes and men's jewelry made out of natural precious stones.