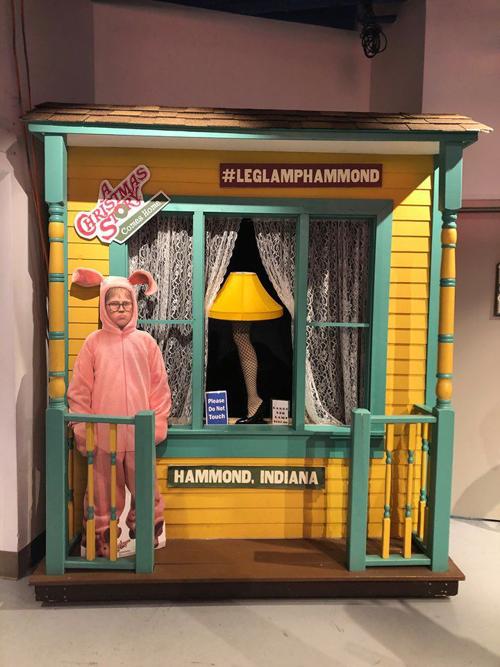 Region native Jean Shepherd's "A Christmas Story," a sweetly nostalgic look at his own childhood in Hammond, slowly simmered before it got hot.
The film adaptation of his book "In God We Trust: All Others Pay Cash," about the lightly fictionalized Hohman, Indiana, had a modest debut at the box office, pulling in about $2 million its first weekend when it opened before Thanksgiving in 1983. The 93-minute Bob Clark film ended up earning $20.6 million during a few months in movie theaters, on a $3.3 million budget. 
"'A Christmas Story' was released in the Christmas season of 1983, and did modest business at first (people don't often go to movies with specific holiday themes)," the late Sun-Times movie critic Roger Ebert wrote. "It got warm reviews and two Genie Awards (the Canadian Oscars) for Bob Clark's direction and for the screenplay. And then it moved onto home video and has been a stealth hit season after season, finding a loyal audience. 'Bams,' for example, one of the critics at the hip Three Black Chicks movie review Web site, confesses she loves it: 'How does one describe, in short form, the smiles and shrieks of laughter one has experienced over more than 15 years of seeing the same great movie over and over, without sounding like a babbling, fanboyish fool who talks too much?'"
The movie about Ralphie's relentless pursuit of a Red Ryder Carbine Action 200-shot Range Model BB gun, despite adults' repeated warning that "you'll shoot your eye out," has gained a wider and wider audience over time.
For the last 22 years, it's been played on marathon on Christmas Eve and Christmas Day on TBS, TNT or both. This year, "A Christmas Story" will air on loop from 7 p.m. on Christmas Eve to 7 p.m. on Christmas Day on TBS, and from 8 p.m. on Christmas Eve to 10:15 p.m. on Christmas Day on TNT. It can also be streamed on the TNT website and rented on Amazon Prime. 
The eminently quotable and anecdotal movie starring Darren McGavin, Melinda Dillon and Peter Billingsley has often been ranked by viewers as one of the best Christmas films of all time and was enshrined in the National Film Registry by the Library of Congress.
The Christmas Story Home in Cleveland, where the movie was filmed, is a popular tourist attraction, with an annual 5K fun run and a Bumpus House inn across the street. Every December, the Indiana Welcome Center in Hammond hosts the "A Christmas Story Comes Home" exhibit with department store windows originally displayed in New York City, a sculpture of Flick licking the flagpole outside, and a slew of special events like a mashed potato eating contest and visits from Santa. The gift shop overflows with "A Christmas Story" mugs, pint glasses, shot glasses, leg lamps, Christmas ornaments, ice cube trays, pajamas, T-shirts, costumes, books, DVDs and sundry other products.
Pete Basala, who runs the Peteyville Christmas light display a few blocks in Hessville from where Shepherd lived and went to school, said "A Christmas Story" was almost a flop when it first opened and would never have been made if not for Clark's success with "Porky's" a year earlier.
Clark and Shepherd had been working on the "A Christmas Story" screenplay for 15 years, but Clark never got the go-ahead from a studio to film it until his vulgar teen sex comedy "Porky's" became a big hit in 1982. The director approached Shepherd two years after his book came out, but wasn't able to persuade anyone to bankroll the movie until the sexual coming-of-age story "Porky's" proved to be a big hit.
"It played so many times on TV it became a cult classic like the 'Rocky Horror Picture Show,'" Basala said. "It's been on TBS for 24 hours for years. Now everybody has watched it." 
Jean Shepherd biographer Nick Mantis, also a Hammond native, said the movie resonates with so many people because of its depth that isn't apparently obvious upon first viewing.
"The scene where Ralphie beats up Scut Farkus is Jean Shepherd's version of what happens when you've lost it," he said. "It's the bridge between youth and adulthood. It's what breaks open when you can't hold your emotion anymore and you're not a kid anymore."
Even Ralphie's obsession with the Red Ryder BB gun, which seems on the surface like a relatable instance of childhood greed and monomania, holds deeper meaning, Mantis said.
"He wrote antiwar stories for Playboy and meant the BB gun to be an antiwar statement," he said. "It was cute that he wanted it but he did shoot his eye out in the end. He wrote it in a way that would allow to reach a bigger audience. He never second-guessed that it would be successful and a big success."
Ebert attributed the film's resonance with audiences to Shepherd's keen powers of observation.
"There are many small but perfect moments in 'A Christmas Story,' and one of the best comes after the Lifebuoy is finally removed from Ralphie's mouth and he is sent off to bed," Ebert wrote in his Sun-Times review. "His mother studies the bar, thinks for a moment, and then sticks it in her own mouth, just to see what it tastes like. Moments like that are why some people watch 'A Christmas Story' every holiday season. There is a real knowledge of human nature beneath the comedy."
A Christmas Story Comes Home animates Jean Shepherd classic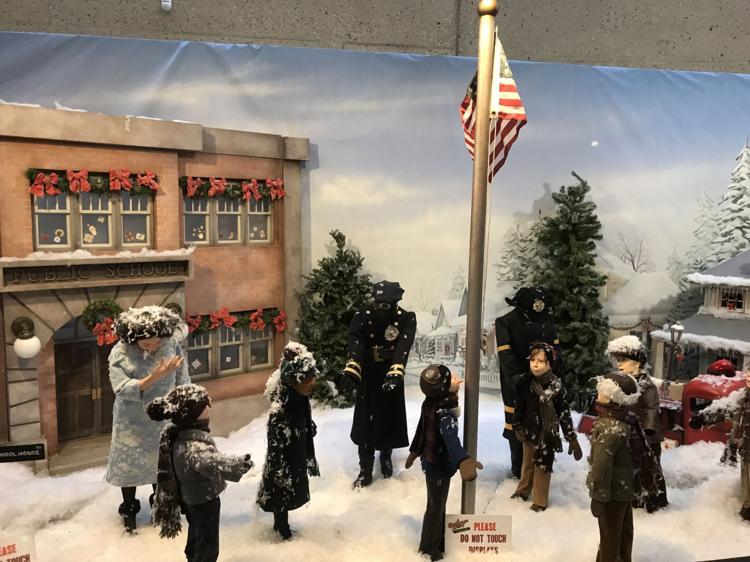 A Christmas Story Comes Home animates Jean Shepherd classic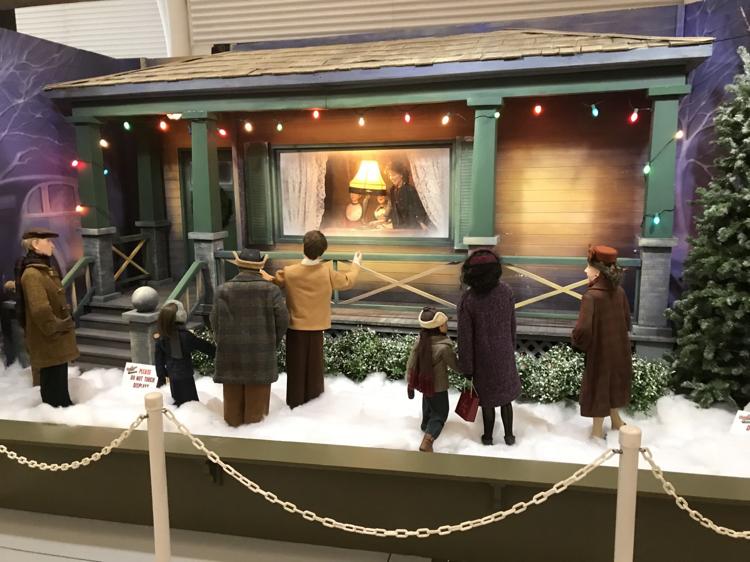 A Christmas Story Comes Home animates Jean Shepherd classic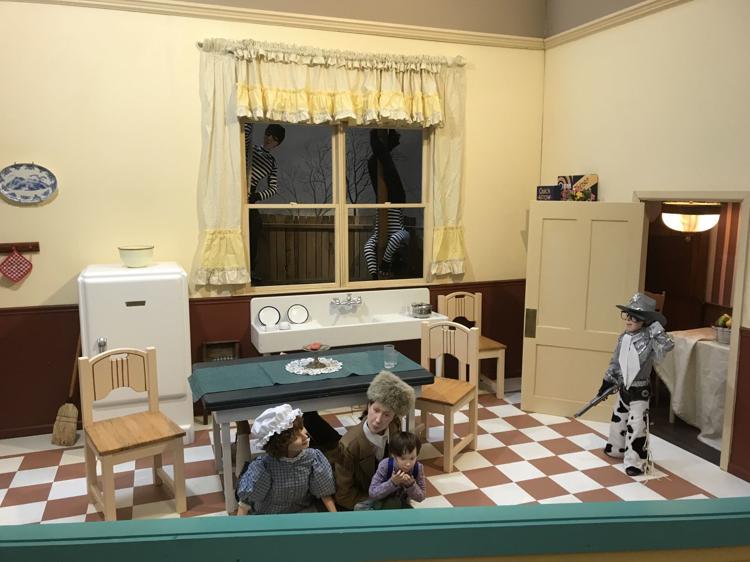 A Christmas Story Comes Home animates Jean Shepherd classic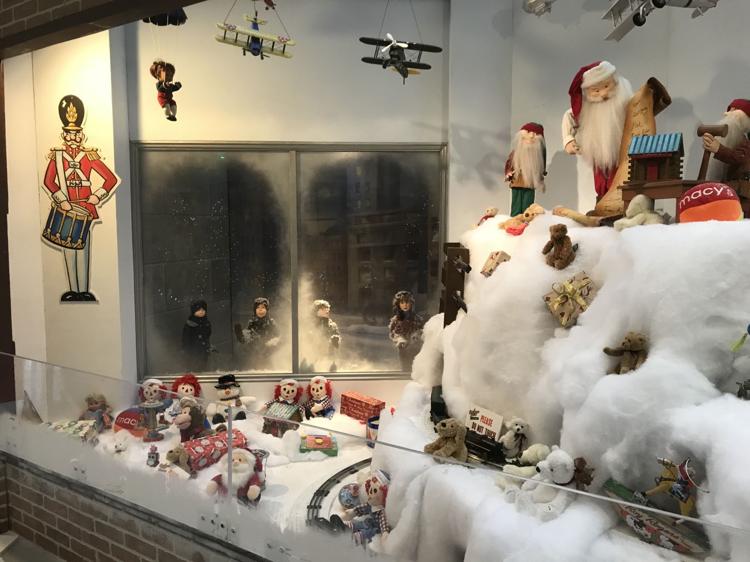 A Christmas Story Comes Home animates Jean Shepherd classic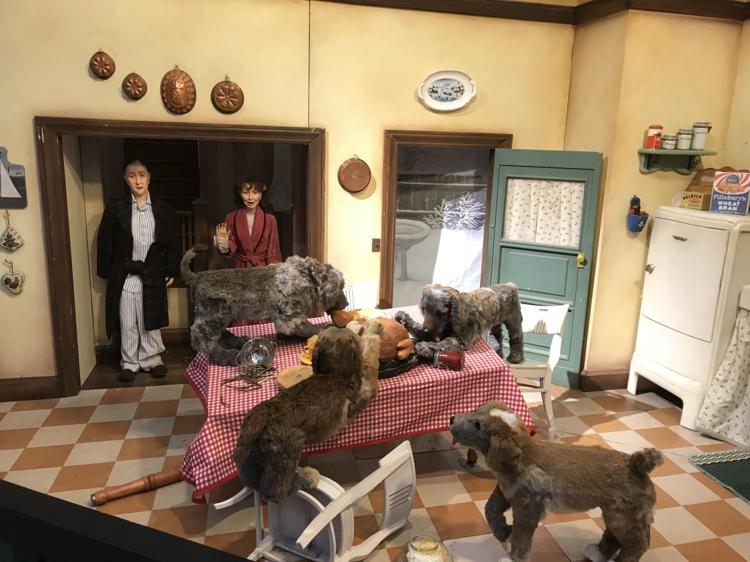 A Christmas Story Comes Home animates Jean Shepherd classic