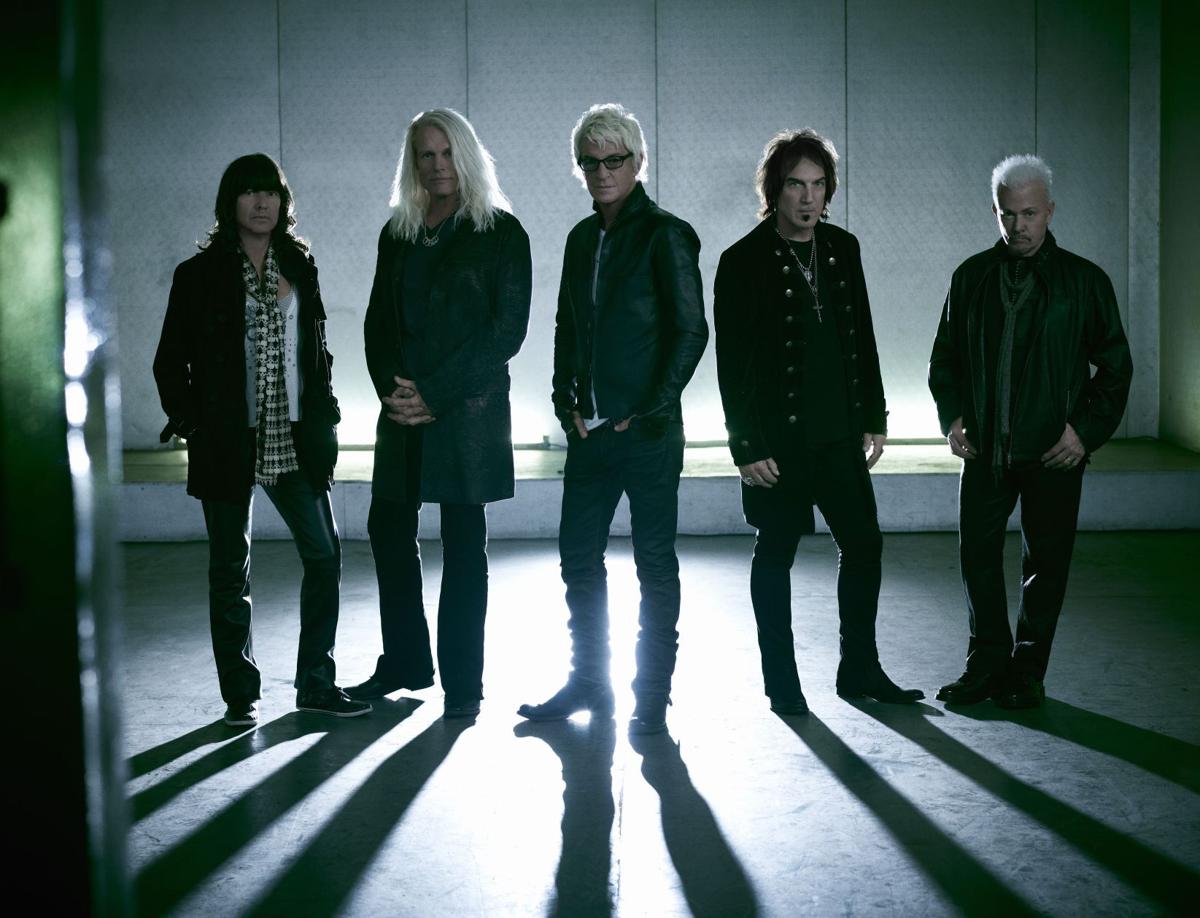 You can't fight the feeling when REO Speedwagon returns to Festival of the Lakes in Hammond to headline the Friday night show.
The classic rock band from Champaign, Illinois, which has sold more than 40 million records over its decades-long career, previously played the summer festival in 2005. REO Speedwagon has had many hits like "Keep On Loving You," "Can't Fight This Feeling," "Roll with the Changes," "Take it on the Run," "In my Dreams," "Keep Pushin'," "Keep the Fire Burnin'" and "Ride the Storm Out."
"It was part of their comeback tour. At the time it was one of our biggest shows," Hammond Mayor Thomas McDermott Jr. said. "They drew 15,000 people and they were amazing."
The free summer festival will take place July 14-18, but may be extended to six or seven days because of the pandemic. 
"People didn't get to go to the festival last year," he said. "I know a lot of people in the Region who like to have a staycation because Festival of the Lakes is followed by Pierogi Fest the next week and then the Lake County Fair and WHAM."
Originally founded as August Fest, the festival at the Pav at Wolf Lake amphitheater was rebranded as Festival of the Lakes to honor Hammond's three lakes: Lake Michigan, Wolf Lake and George Lake. It's hosted many free concerts from big acts over the years, including Boyz II Men, Nas, The Roots, Randy Travis, The O'Jays, Boston, Sublime with Rome, Nelly, Candlebox, Chevelle, the Charlie Daniels Band, Ludacris, and LL Cool J.
The weeklong festival features different musical genres each night to appeal to different crowds.
"We've got classic rock, R&B, alternative, rap and Latin this year," McDermott said. "A lot of the same acts we were supposed to have last year are coming back."
McDermott said the acts will be announced as soon as contracts are finalized. An opening act for REO Speedwagon has yet to be decided but McDermott said it also would be classic rock.
A new feature this year will be a ministerial gospel breakfast on Saturday. 
People can pay $5 for pancakes, eggs, sausage and bacon served up with gospel music.
"It won't just be churches from Hammond but churches from all over Northwest Indiana," McDermott said. "When I was campaigning for Congress, I was lucky to learn about all the amazing talent we have."
The annual festival takes place at Wolf Lake Memorial Park. It has a midway with carnival rides, local food vendors a beer garden, fireworks, fishing derbies and a golf scramble at the nearby Lost Marsh Golf Course.
While the event is free, parking costs $25 on the grounds.