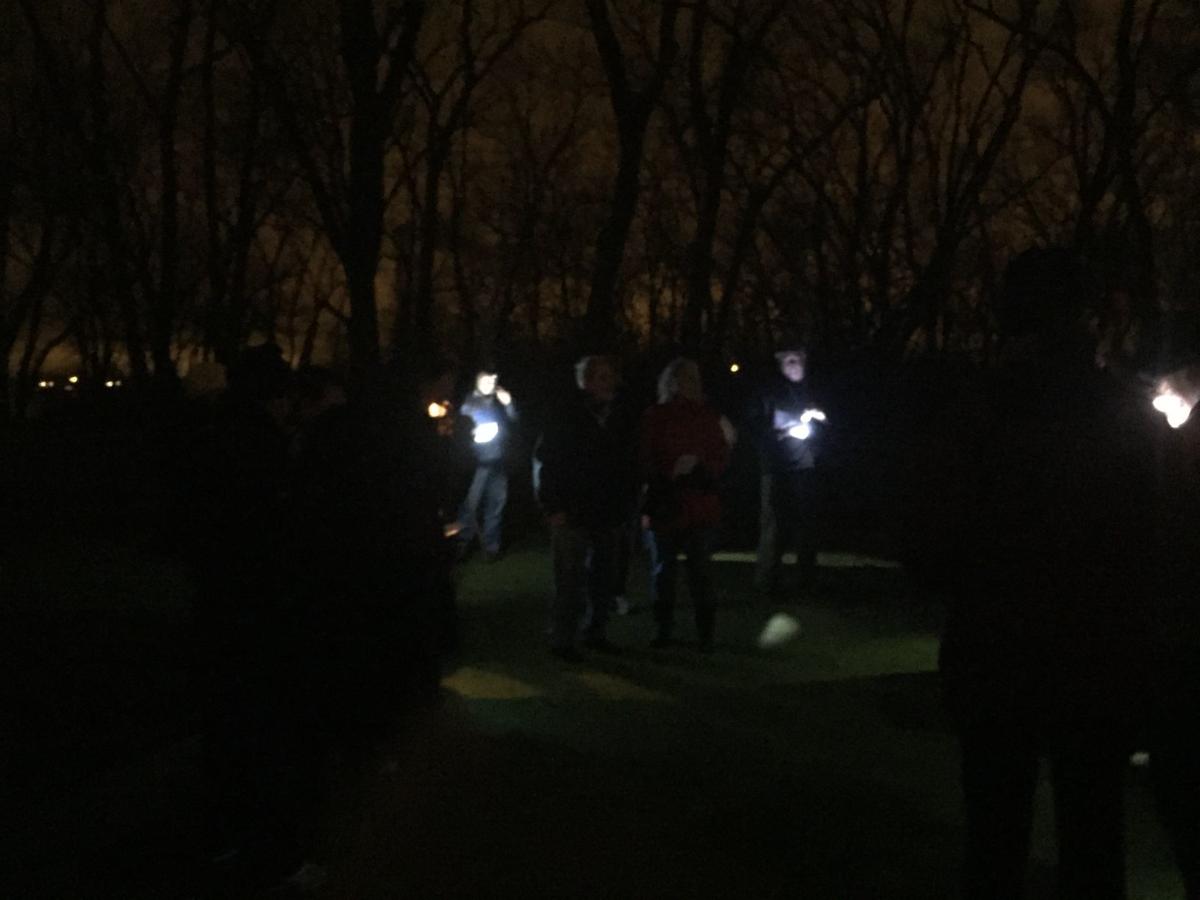 The woods may be lovely, dark and deep, but Robert Frost's famed narrator in the poem "Stopping by Woods on a Snowy Evening" still has promised to keep and miles to go before he sleeps, miles to go before he sleeps.
The Whiting-Robertsdale Frosties — enthusiasts of the four-time Pulitzer Prize-winning poet Robert Frost who legendarily captured rural life in New England and cemented a place in the American literary canon — will head out to an eerie copse of barren woods in north Hammond on the winter solstice, the darkest night of the year, to read the classic poem that was first published in 1923.
The air is crisp, the tree branches are bare, and the only illumination is from the flare stacks at the nearby BP Whiting Refinery. If you're not swaddled in a warm coat and cap, the cold could chill you to your bones.
It's the sort of odd tradition that endures in the Region.
"This is a great opportunity to find some solitude during the busy holiday season," organizer Dan Dabertin said. "Centered around the poem, 'Stopping by Woods on a Snowy Evening' by Robert Frost, this annual event has gained national attention."
Anyone interested should meet up at 6:45 p.m. Dec. 21 at the Hammond Environmental Education Center, 2405 Calumet Ave., across from the Wolf Lake Pavilion, and be prepared to walk about a mile. The walk starts promptly at 7 p.m.
"Participants should bring a flashlight and dress for the weather," Dabertin said. "There is no charge, and children who can walk at least two miles outdoors are welcome to attend."
Guided only by the knifing beams of flashlights in the pitch black, about 30 to 40 people have gathered every year to recite a poem in the woods by Lake George and the Lost Marsh Golf Course for the last few decades. They go on to discuss the poem's meaning, at first amid the barren trees, bracing winds and frozen lakes and often later over craft brews on 119th Street in nearby Whiting.
For more information, venture into those dark woods at 7 p.m. Dec. 21.