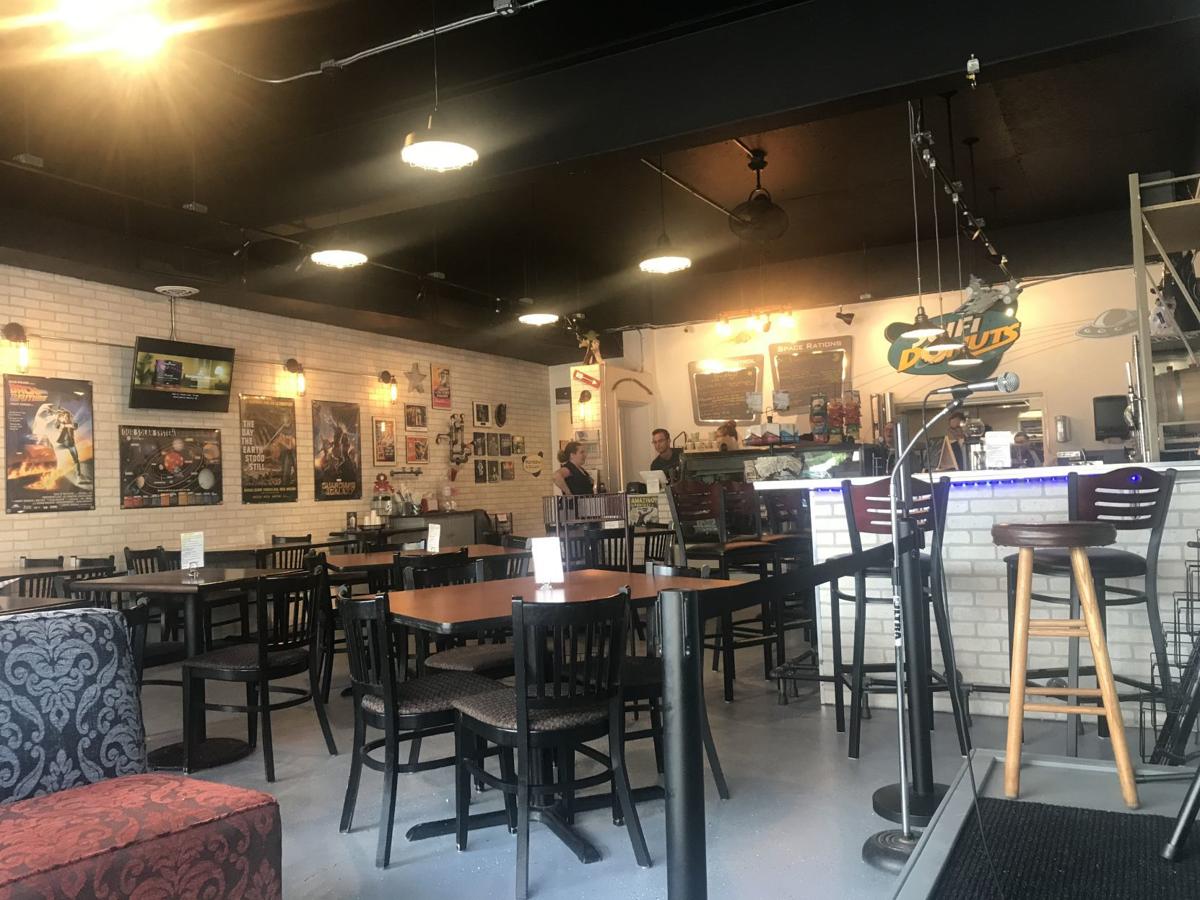 This weekend, you'll be able to nosh on artisan doughnuts and sip nitro cold brew while listening to bands rock out by the Erie Lackawanna Trail in Griffith.
SciFi Donuts is hosting the Canis Major Outdoor Music Festival behind its storefront at 138 S. Broad St. in downtown Griffith. The free event takes place from noon to 7 p.m. 
The musical lineup includes Backroads, The Local Group, Cat Man Dog, Johnny T and Duke Tumatoe & The Power Trio.
"Spend the day enjoying great coffee, an ice cream cone, a sweet baked doughnut or an artisan pizza in the great outdoors while you listen to top local and national musicians play on stage," SciFi Donuts said in an event announcement.
The science fiction-themed doughnut shop sells artisan cake doughnuts with scifi names, coffee, salads, sandwiches and pizza in a 900-square-foot space filled with star charts, solar system maps, telescopes and posters for movies like "Guardians of the Galaxy."
Its inaugural Canis Major Outdoor Music Festival, named after a constellation in the southern celestial hemisphere, will have food and drink available for purchase, as well as arts and craft vendors. Attendees are encouraged to bring blankets or lawn chairs, and not to sit on the bike path itself.
Parking in the immediate vicinity is limited but is abundant throughout downtown Griffith. 
Region bakeries reveal their best-selling doughy creations