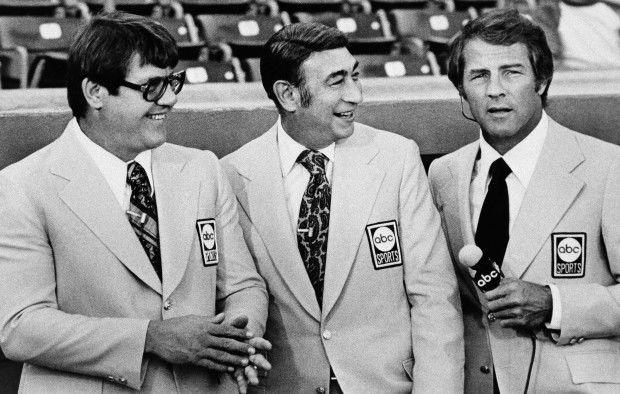 Alex Karras became the best known member of a football-playing family, with a career as a dominant defensive lineman in the National Football League, followed by an acting career that included notable roles in "Blazing Saddles" and "Webster."
Karras was born in Gary on July 15, 1935. His father was a Greek immigrant and doctor; his mother a nurse. Karras' brothers Lou, Ted and Paul all played football, Lou and Ted in the NFL.
Karras graduated from Emerson High School and attended the University of Iowa, where he earned the Outland Trophy as the best interior lineman in college football. He was drafted with the 10th overall pick in the 1958 NFL draft by the Detroit Lions.
Karras played for the Lions from 1958-62 and 64-70. He was suspended for the 1963 season after admitting to gambling on NFL games. He was a four-time Pro Bowl selection and was named to the 1960s All-Decade NFL team.
His wider fame had its start in the major role he played in George Plimpton's book "Paper Lion," chronicling the writer's experience as an amateur quarterback for the Lions. When the book was adapted as a movie, Karras played himself opposite Alan Alda's Plimpton.
Karras appeared in a variety of movies and TV shows, including "Blazing Saddles" as the outlaw Mongo, who memorably knocked out a horse with a single punch; "Porky's"; the TV miniseries "Centennial," and his starring role in the sitcom "Webster," which he produced with his co-star and wife, Susan Clark.
Karras also worked as a commentator on Monday Night Football broadcasts from 1974-76, alongside Howard Cosell and Frank Gifford.
Karras had six children with his two wives. He died at age 77 on Oct. 10, 2012 in Los Angeles, suffering from kidney failure, cancer and dementia.