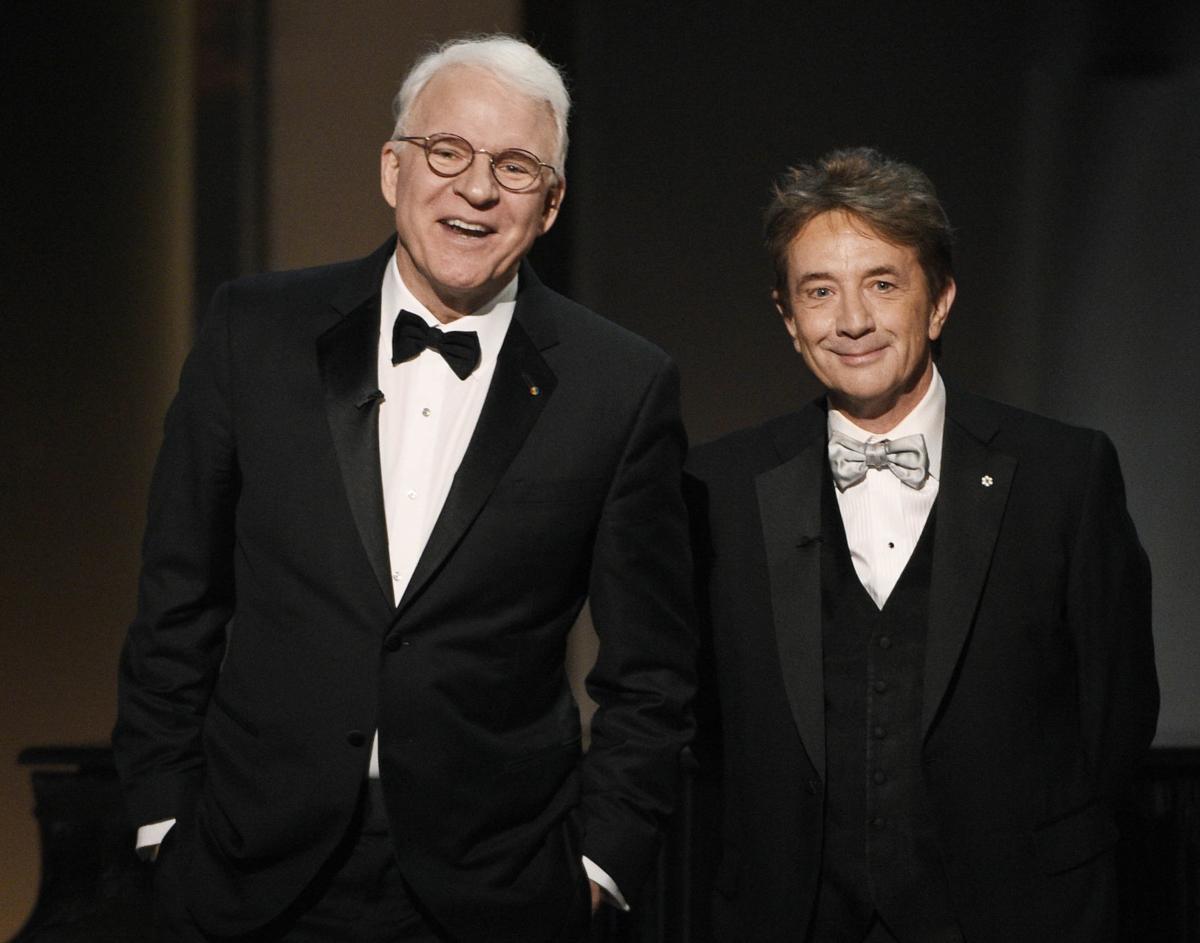 Saturday Night Live alums Steve Martin and Martin Short will perform their new "Now You See Them, Soon You Won't" show at The Venue at the Horseshoe Casino in Hammond.
The two wild and crazy guys will perform at 8 p.m. Saturday, May 25 at the casino at 777 Casino Center Drive in Hammond.
"'Now You See Them, Soon You Won't" follows Steve Martin and Martin Short's sold-out tour 'An Evening You Will Forget for the Rest of Your Life,'" the Horseshoe said in a press release. "The tour was filmed for a Netflix special that earned rave reviews and garnered four Emmy nominations. Fueled by comedic precision and anchored in a lifelong friendship, Rolling Stone called the special 'wryly hip but unexpectedly touching,' with the New York Times describing it 'gleeful and satisfying.'"
The comedy duo has worked together for more than three decades since appearing together in the 1986 film "Three Amigos." They've been touring together since they launched the live show "A Very Stupid Conversation."
"Steve Martin and Martin Short's humor is often subversive, but it is always a joyous self-deprecating romp from two comedy masters driven to make each other laugh as much as the audience," the Horseshoe said in a press release. "The jokes come at you at a rapid-fire pace with little set-up and big punch lines as they mock Hollywood and the fickle nature of celebrity, but the comedy truly soars when they lovingly (and relentlessly) roast each other."
The star of "The Jerk" and the "Father of the Bridge," Martin is an iconic actor,  comedian, banjo player, playwright and writer whose many awards include an Academy Award, an Emmy, five Grammys, the Mark Twain Award and Kennedy Center Honors. His many writings include "Picasso at the Lapin Agile," "Pure Drivel," "Shopgirl," and "Born Standing Up."
Short has won an Emmy, appeared in films like "Mars Attacks," and created legendary SNL characters like Ed Grimley, lawyer Nathan Thurm and the "legendary songwriter" Irving Cohen.
Tickets are currently priced at $79 to $129.50 but are set based on demand and could change.