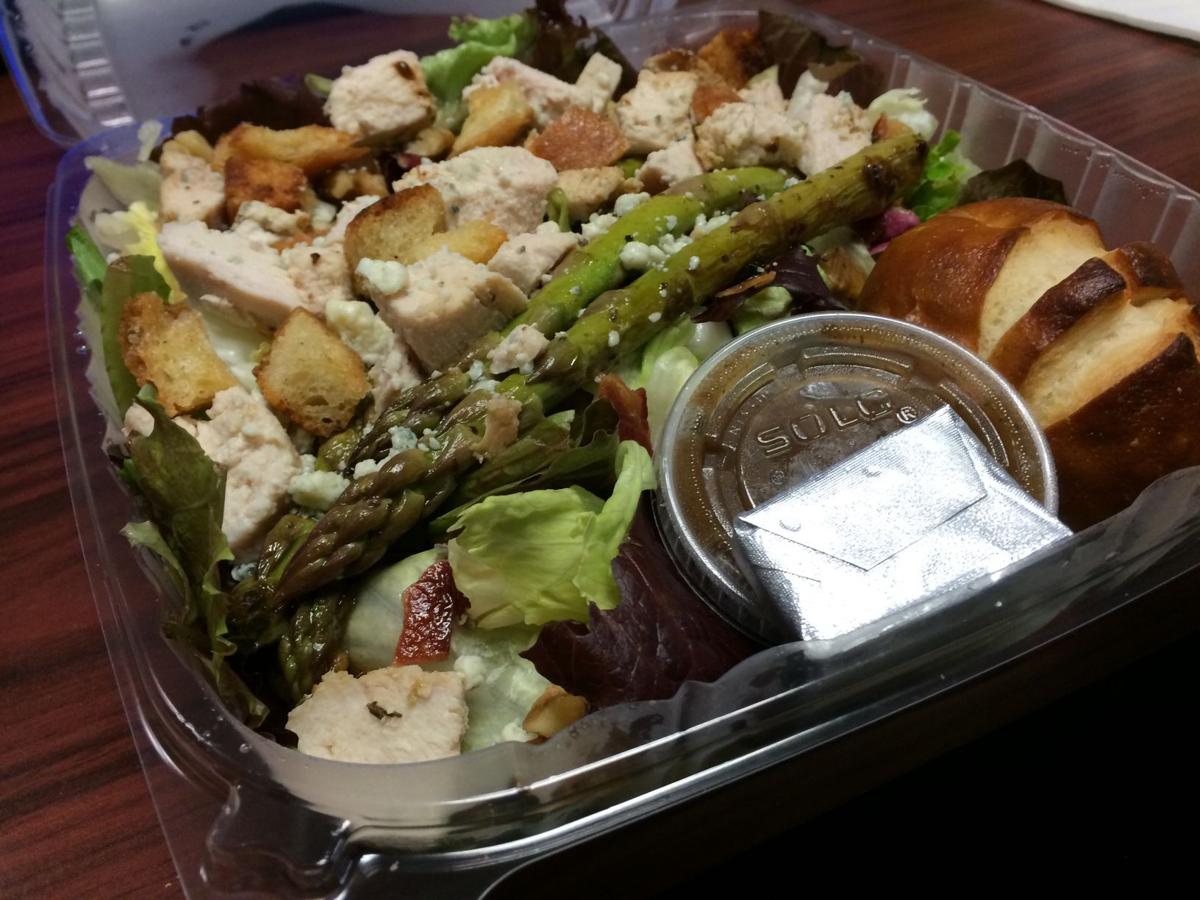 What's more summery than fresh asparagus?
There's a glorious taste of summer at Foodie's Cafe on U.S. 30 in Dyer.
Try the Grilled Asparagus salad, which plops juicy stalks of asparagus atop a bed of fresh mixed greens. Bacon bits, tossed walnuts, and Gorgonzola cheese add texture and piquancy. Croutons give the salad heft. Roasted garlic vinaigrette infuses zest.
Plenty of other dressings are available, including hot bacon, sesame ginger and mango vinaigrette. A buck extra gets you farm-fresh eggs or juicy tender chicken.
The standout salad pair perfectly with Foodie's delicious soups, which include fire roasted veggie and steak and ale.
A fresh pretzel roll comes on the side, so it's a full meal, albeit one that won't give calorie counters reservations. It's a light, healthy entree that's more savory than the average pile of leafy lettuce because of the lemony, crunchy spears of asparagus. It's a hearty veggie-rich dish that will rejuvenate and energize you.
Foodie's Cafe, 151 Joliet St., can be reached at (219) 864-3030. For more information, visit foodiesmarketcafe.com.
Stay up-to-date on what's happening
Receive the latest in local entertainment news in your inbox weekly!