Plus, find out when filming begins.
Star Daniel Radcliffe previews the new season of the TBS anthology series and talks working with Jon Bass.
How close will Kara and William get when they investigate Lex Luthor?
The award-winning actor stars as Sir John Brannox, who takes the name Pope John Paul III, in the HBO series.
And catch PBS's 'Antiques Roadshow.'
By category, here's how the 2020 Grammys should shake down, according to entertainment critic Bruce Miller.
Actress Mary Tyler Moore died at age 80 on Jan. 25, 2017. She was best known for her roles on "The Dick Van Dyke Show" and "The Mary Tyler Moo…
Jim Lehrer, the legendary debate moderator and former anchor of the "NewsHour" television program, died Thursday. He was 85.
Aidy Bryant returns as Annie in this irreverent comedy.
The two reflect ahead of a big episode for Randall and Beth and shout out costar Justin Hartley for his first episode as director.
Awkwafina's brash, screeching shamelessness fits well with Comedy Central's irreverence in a sitcom based on the Golden Globe winner's life.
Ted Danson, Tiffany Haddish, Drew Brees and more A-listers appear as participants. Plus, find out what else is in store!
Here's when Peter will be back on your television screen.
Plus, catch 'Home Town' on HGTV.
Glenn Close as cutthroat attorney Patty Hewes and Rose Byrne as her clever mentee Ellen make this a must-see.
If sheer drama is what you crave on TV, look no further than the tale of a fearless mother at the far edge of South America.
Mandel, along with fellow judge Alesha Dixon and host Terry Crews, tease what's in store for the second season of the NBC spinoff.
Check the full list of nominees for this year's 92nd Academy Awards.
And don't miss the latest E! reality series 'Meet the Frasers.'
Salma Hayek said the new comedy "Like a Boss" created an opportunity for her to work with more female actors than usual compared to previous films.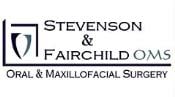 Stevenson and Fairchild OMS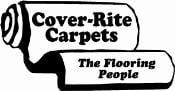 Cover-Rite Carpet & Design Center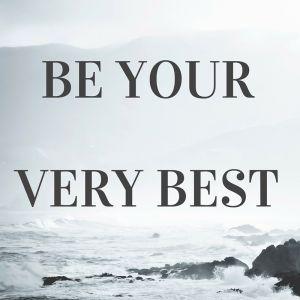 Be Your Very Best by Diana Govert
Meet the cheerleaders of Navarro College in this docuseries chronicling their journey to Nationals.
Plus, catch a glimpse of Jeff Bridges in 'The Old Man.'
The cast of the romantic comedy, including 'Grey's Anatomy's Jake Borelli and 'Queer Eye's Karamo Brown, revealed the big news.
The tearjerker is a relevant reboot of the '90s series about children separated from their parents.
And don't miss a new episode of 'America's Got Talent: The Champions.'
'Sarah had a natural sense of how to market herself and her product,' exec producer Janine Sherman Barrois says.
Al Pacino stars in this tale of Nazi hunting coming to Amazon Prime Video.