Series Premiere
Pairing Will Ferrell with Paul Rudd as an insecure pushover and his opportunistic psychiatrist sounds like the stuff of a great buddy comedy—but this fact-based cautionary tale, inspired by a podcast, is a darker study of a warped, one-sided friendship. Ferrell is terrific as a mensch who allows the affable but greedily manipulative Dr. Ike (Rudd, balancing charm with smarm) to take over his life, separating him from his family, including a hypercritical but devoted sister (the great Kathryn Hahn). Entertaining, but deeply unsettling.
Movie Premiere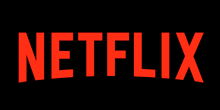 For pure escapism, this all-star popcorn caper is a sure bet. Dwayne Johnson stars as an FBI profiler who travels the world getting enmeshed in the rivalry between international art thieves played by Deadpool's hilariously quippy Ryan Reynolds and Wonder Woman Gal Gadot as the gorgeous and elusive "Bishop." When it ventures into Indiana Jones mode in its elaborate action set pieces, the movie lets you know it's no accident.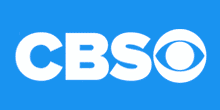 10/9c
The long-running police drama is even more of a family affair than usual. Will Hochman returns as prodigal grandson Joe Hill, also in the family police business, who's seeking revenge after being attacked until Frank (Tom Selleck) tries to talk him down. Frank's also not too popular with son Danny (Donnie Wahlberg) after he assigns younger brother Jamie (Will Estes) to move in and protect his back after a former gang member puts a hit on Danny.
Movie Premiere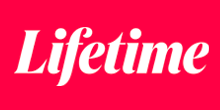 8/7c
Playing catch-up to Hallmark's ongoing "Countdown to Christmas," Lifetime kicks off its pre-Thanksgiving "It's a Wonderful Lifetime" series of holiday films with Fantasy Island's Roselyn Sánchez as a celebrated wine sommelier who comes home to magical Evergreen, N.Y. for the annual Ice Wine Christmas Festival and harvest. Not to be outdone, Hallmark Channel presents Open by Christmas (8/7c), starring Alison Sweeney in a fable about the discovery of an unopened Christmas card from a high-school secret admirer.
Movie Premiere
The streamer has declared Nov. 12 as "Disney+ Day," with an avalanche of premieres anchored by a new version of the slapstick movie franchise. Jojo Rabbit's Archie Yates is Max Mercer, the kid inadvertently left behind to defend his home against a hapless couple (Unbreakable Kimmy Schmidt's Ellie Kemper and Catastrophe's Rob Delaney) who try to break in to steal a valuable heirloom.
Among the other Disney+ Day highlights:
The Simpsons in Plusaversary: A new animated short finds TV's first family of animation interacting with icons from across the Disney universe. Homer and Goofy? A match made in cartoon heaven.
Olaf Presents: Another mashup finds the scene-stealing Frozen snowman putting his own spin on animated classics including The Little Mermaid, The Lion King and Aladdin in a series of animated shorts.
Ciao Alberto: Pixar's animated short revisits the world of Luca, focusing on Luca's pal Alberto as he works as apprentice to one-armed fisherman Massimo.
Shang-Chi and The Legend of the Ten Rings: The hit Marvel action film makes its streaming premiere.
The World According to Jeff Goldblum: The funky docuseries from the ever-curious Goldblum returns with five new episodes of a second season, featuring explorations of magic (with Penn & Teller as guides), fireworks, monsters, dogs and dance.
90 Day: The Single Life (streaming on discovery+): The reality soap is back for a second season, with seven franchise veterans looking for a new chance at love.
Always Jane (streaming on Lifetime): A four-part docuseries tells the coming-of-age story of transgender teen Jane Noury as she prepares to graduate and move beyond her supportive family home.
Apex (AMC+): Premiering in movie theaters and streaming simultaneously, this action-adventure stars Bruce Willis as a framed ex-cop who trades his life sentence for a chance to survive a game where he's the prey of human hunters on a remote island. Guess who turns the tables on this less elaborate squid game?
Dickinson (streaming on Apple TV+): Renegade poet Emily (Hailee Steinfeld) visits a Civil War hospital in an episode featuring Billy Eichner as fellow poet Walt Whitman and Zosia Mamet as burgeoning author Louisa May Alcott.
S.W.A.T. (8/7c, CBS): Imagine the ratings. The team swoops into a TV studio to avert calamity on live TV when gunmen take over a controversial cable-news show that promotes conspiracy theories.
The Last Cowboy (8/7c, CMT): Taylor Sheridan's (Yellowstone) reality series that goes inside the competitive world of horse reining moves from Paramount Network to CMT for its second season.
Good Sports: In Showtime's Kevin Garnett: Anything Is Possible (8/7c), the Basketball Hall of Famer tells his story in a documentary profile featuring former teammates, coaches, media personalities and famous fan Snoop Dogg. On Prime Video, the four-part docuseries Pau Gasol: It's About the Journey follows the Spanish NBA star as he prepares to return to the game (with FC Barcelona and on the Spanish national team at the Tokyo Olympics) after a stress fracture derailed his NBA career in 2019.
True Crime Watch: The Oxygen documentary Murdered and Missing in Montana investigates the disappearance and deaths of three Indigenous girls, reflecting the high rate of crime against Indigenous women in the state. On Dateline NBC (9/8c), Keith Morrison returns to the case of Lori Vallow and Chad Daybell, the Idaho couple charged in the murders of her children. This is Dateline's fifth report on the case, also the subject of Morrison's top-rated Dateline podcast "Mommy Doomsday." ABC's 20/20 (9/8c) delivers a two-hour update on the story of Julie Rea, wrongly convicted for the 1997 murder of her 10-year-old son Joel during a home invasion by serial killer Tommy Lynn Sells.
A John Williams Premiere at Tanglewood (9/8c, PBS, check local listings at pbs.org): The Oscar-winning film composer displays his classical side with the debut of a new violin concerto, featuring the Boston Symphony Orchestra and violin virtuoso Anne-Sophie Mutter. The Great Performances concert also includes Copland's "Quiet City" and Stravinsky's "Firebird" Suite.