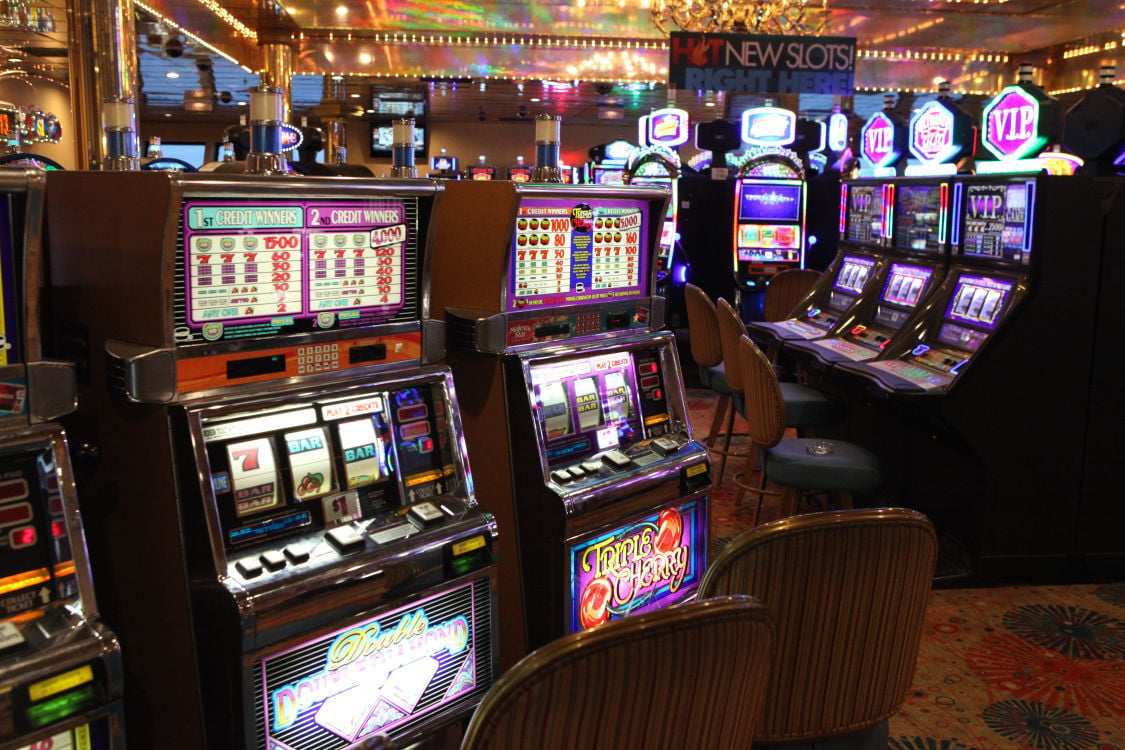 When it comes to deriving the best value for the money you choose to wager during a casino outing, it's always time well spent revisiting some of the principles to which you must adhere in order to cope with the edge that properties wield over all the games.
Quite honestly there is very little chance for gamblers to show a profit over an extended period of time. Depending upon how many visits to the casino you make and the edge you are playing against, you have to beat the percentage just to break even.
Beating the edge is easiest for blackjack players because the math is in constant flux as the game progresses. Those who play according to optimum strategies stand a fighting chance, even to the point of tilting the advantage slightly in their favor at times.
Video poker gives serious players a chance as well, but only if optimum strategy is employed when working with a pay table that isn't skewed to favor the casino to such an extent that the house edge is too steep to overcome.
As for all of the other table games, including craps, roulette, and the poker hybrids, the only strategy players can arm themselves with is distinguishing the good bets from those which carry an obscenely high house edge.
Slot machines, however, are in a class by themselves. There's no strategy, the theoretical payback percentages on individual units are withheld from the public, and they are the easiest to play and most alluring of all the games.
Simply put there is absolutely no way to develop a game plan to beat them during any given window of playing time or over the long haul. No matter who wins or loses, each machine is guaranteed to make a profit for the casino.
When you play slots, you are playing against a computer program founded on mathematical probability. The opportunity is always present to hit a jackpot, but it is all based on odds that can be in the thousands, tens of thousands, and even hundreds of thousands to one against you.
Going for big wide-area progressive jackpots at casinos in Las Vegas or at Native American properties around the country, the odds against making the big score on any given spin escalate to the millions to one against the player.
There is, however, one discipline that slot players can utilize to give themselves a fighting chance: Time. The speed at which you can play the games is the casino industry's best friend and the players' worst enemy.
Decisions at the gaming tables are minutes apart, but those at the slots can come in intervals of a few seconds if you let them. Playing at a pace in which you space your bets can dramatically impact the unbeatable power of the machine's "hold" percentage.
Say for example you are playing a penny slot machine that has an 11 percent hold, meaning that over the course of time the game's computer program will generate that profit margin for the casino.
If you make a one dollar play every five seconds, that means you will have bet $360 at the end of a half hour. Regardless of your wins or losses during the session, you subjected your bankroll to a $39.60 loss based upon the game's percentage pay back.
If you slow down and make a bet every 10 seconds at the same machine, your total wagers over 30 minutes amount to $180 and at the same time you trim the theoretical loss you face to $19.80. Take even more time between spins and it gets better.
Playing the slots at a leisurely pace requires discipline, of course. Their very nature compels gamblers to keep hitting that play button. The best advice is to slow down and not subject your money to the house edge at a feverish pace. Sit back and relax.
The odds against hitting it big on any given spin are astronomical enough. Increasing your pace doesn't improve your chances.
BLUE CHIP: Rocks Lounge will be rockin' this weekend with performances by Feel Good Party Band, a Chicago-based tribute band, at 9 p.m. on Friday (Sept. 24), followed by Rosengolden on Saturday (Sept. 25) also at 9 p.m., and Spike and the Spitwads who'll entertain with classics from the '40s and '50s starting at 3 p.m. on Sunday, Sept. 26.
FOUR WINDS: The South Bend and Hartford/Dowagiac destinations are spotlighting promotions on Friday (Sept. 24). "Rush for the Money" is on tap at South Bend from 4 to 11 p.m. Two guests will each win $1,000 in instant credit/free slot play at 4 p.m. Every hour from 5 to 10 p.m. four W Club members will be chosen to play Rush for the Money. Each winner will receive $500 in instant credit/free slot play and the opportunity to select four positions on the gameboard. If the sum of their choices equal 100 points the guest could win $100,000. There will be a last chance drawing at 11 p.m. for a $5,000 cash prize. Hartford and Dowagiac will feature "Fall into Adventure" from 5 to 10 p.m. Each hour from 5 until 10 p.m., three W Club members at each property will be selected to win a $1,000 Dick's Sporting Goods gift card. There will be a $2,500 cash last chance drawing at each location at 10 p.m. Collect entries through the day of the promotion playing slots and table games. Winners must be present. All times are EDT.
Enjoy complimentary entertainment at The New Buffalo location this weekend. Featured at the outside pool on Friday (Sept 24) will be Chris Behre (5 p.m.) and Sushi Roll (10 p.m.) On Saturday (Sept. 25) relax to Dan Reisen (5 p.m.) and Zero (10 p.m.) Mike Talbot will be in the outside pool spotlight on Sunday (Sept. 26) at 5 p.m. In the casino at the C Bar, DJ Jelliefish will be spinning 'em on Friday (Sept. 24) followed by DJ Dubbington on Saturday (Sept. 25). Both performances start at 10 p.m.
HARD ROCK: The entertainment at Council Oak Bar this weekend features DJ Lil John on Friday (Sept. 24) and DJ Sandra Suave on Saturday (Sept. 25). Both performances start at 8 p.m. Over at Hard Rock Café look for the raucous and high energy New Orleans sounds of Cowboy Mouth on Friday (Sept. 24) at 9 p.m. and a performance by Shemekia Copeland on Saturday (Sept. 25) at 9 p.m.
HOLLYWOOD JOLIET: The month-long "Football Frenzy" promotion will conclude on Saturday (Sept. 25). Swipe your mychoice players club card at a promotional kiosk from 2 to 8 p.m. to activate your entries, then listen for your name to be one of five winners announced every hour to pull an envelope from the Football Frenzy gameboard. Prizes range from $50 to $1,000.
HORSESHOE: The casino's month-long Silver Anniversary celebration draws to a smashing conclusion on Saturday (Sept. 25) with $25,000 anniversary drawings to be held in the promotional center from 5 to 9 p.m. Wrap the party up on Sunday (Sept. 26) with digital gift card giveaways from 9 a.m. to 8 p.m. and Kohl's gift cards for guests who earn a minimum of 200 Rewards Points for their slots and table games play using their Caesars Rewards players club card.
Slideshow: Hard Rock Casinos elsewhere
Hard Rock Hotel and Casino, Atlantic City, New Jersey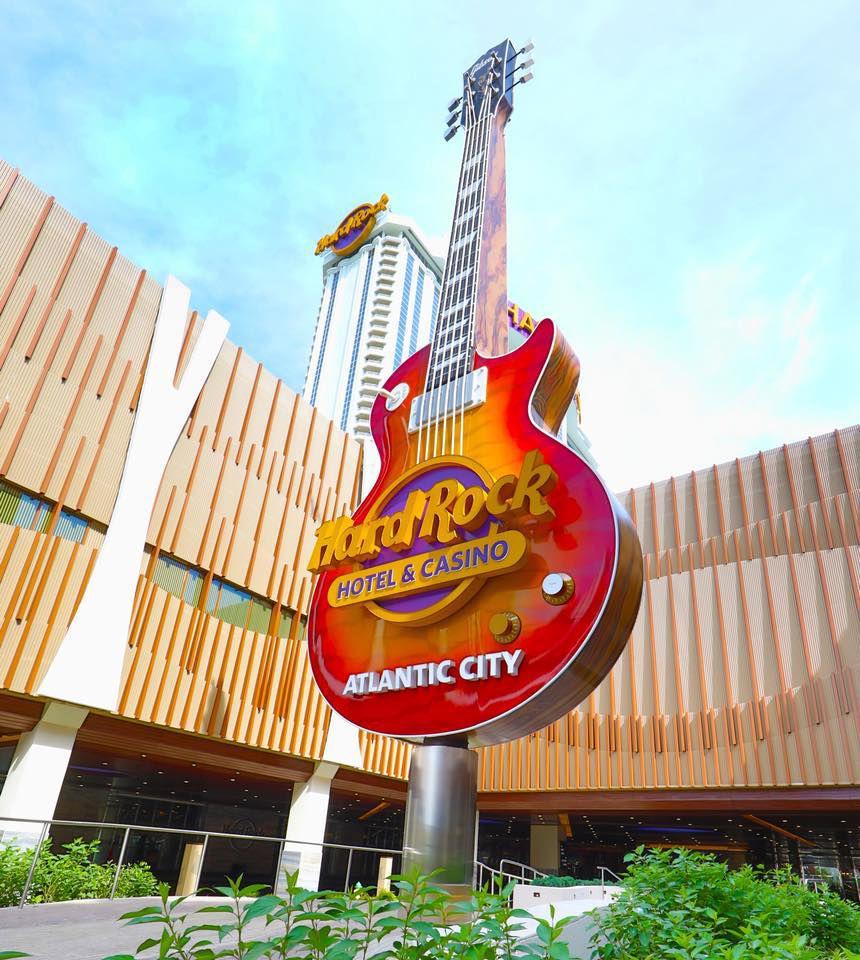 Hard Rock Hotel and Casino, Biloxi, Mississippi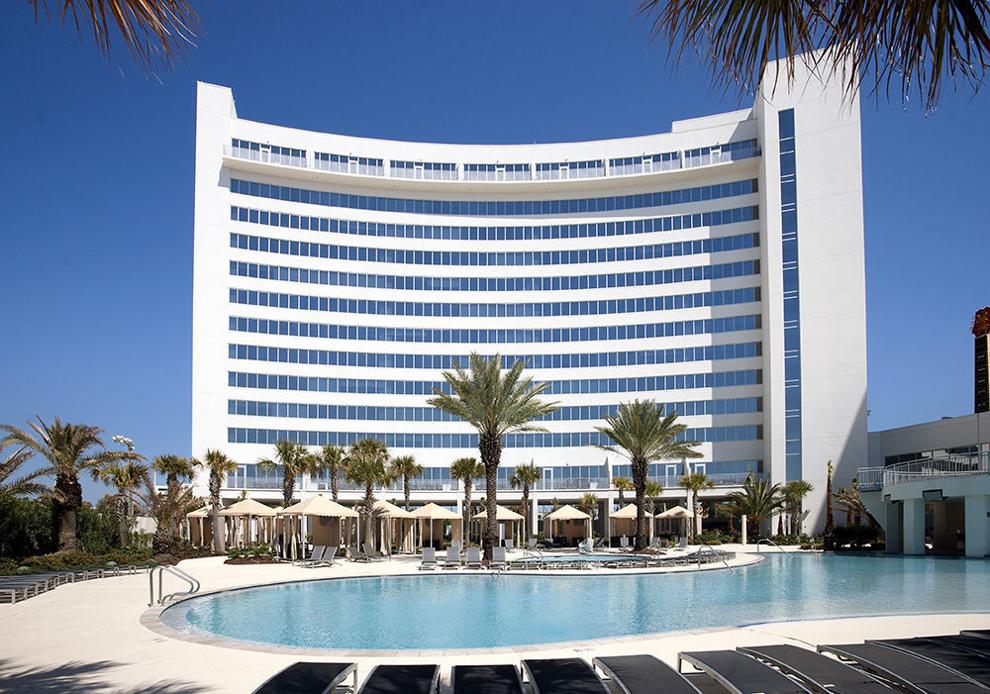 Seminole Hard Rock Hotel and Casino, Hollywood, Florida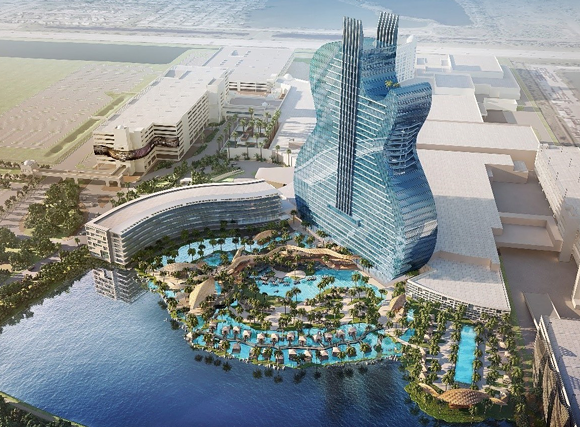 Hard Rock Hotel and Casino, Lake Tahoe, Nevada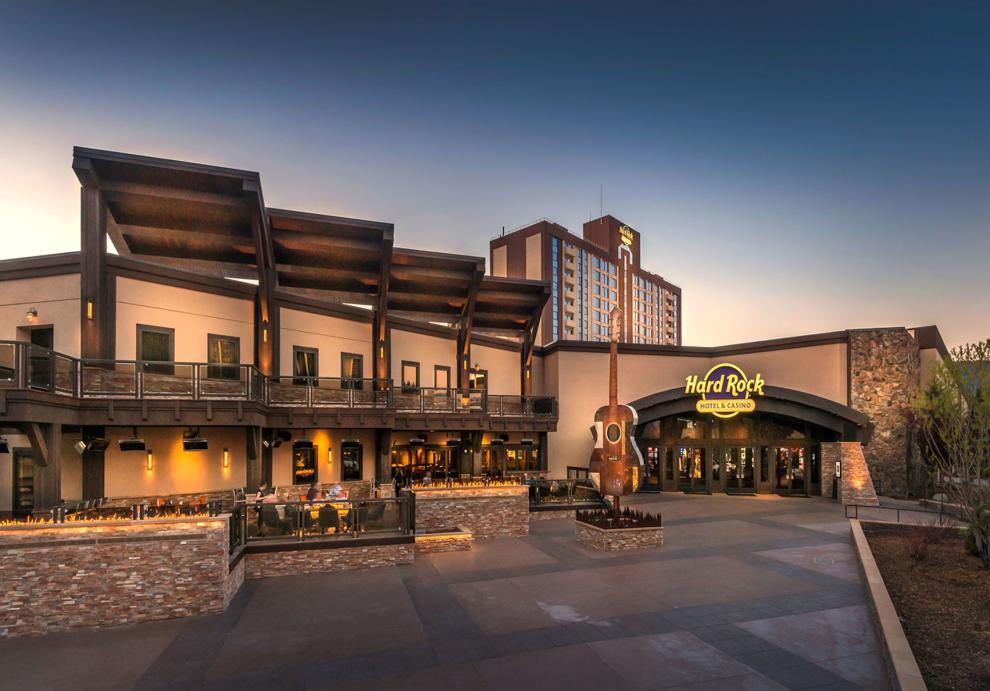 Hard Rock Hotel and Casino, Las Vegas, Nevada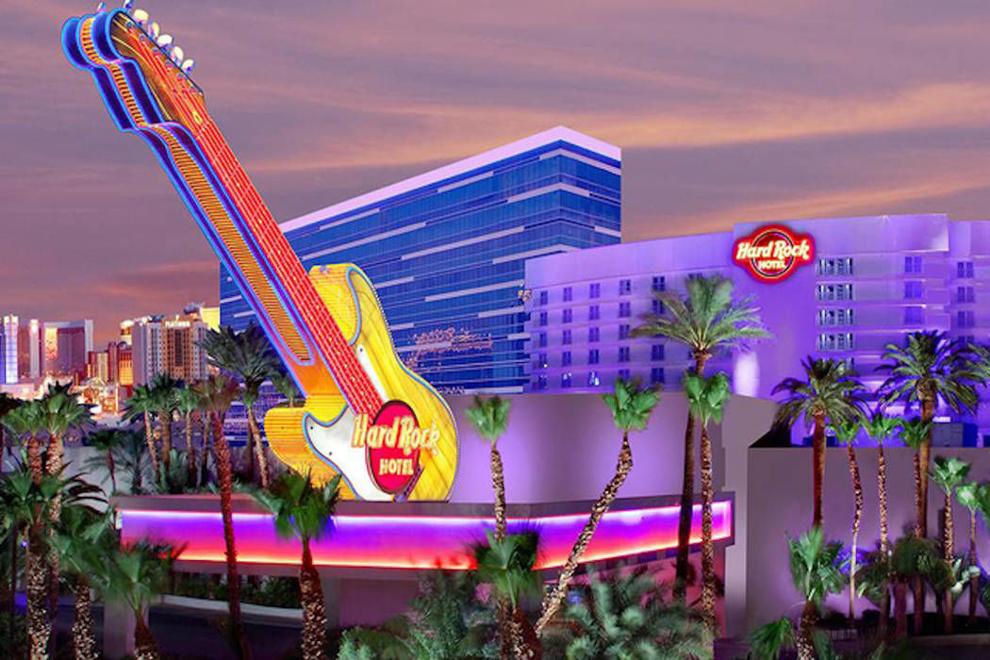 Hard Rock Casino, Ottawa, Ontario, Canada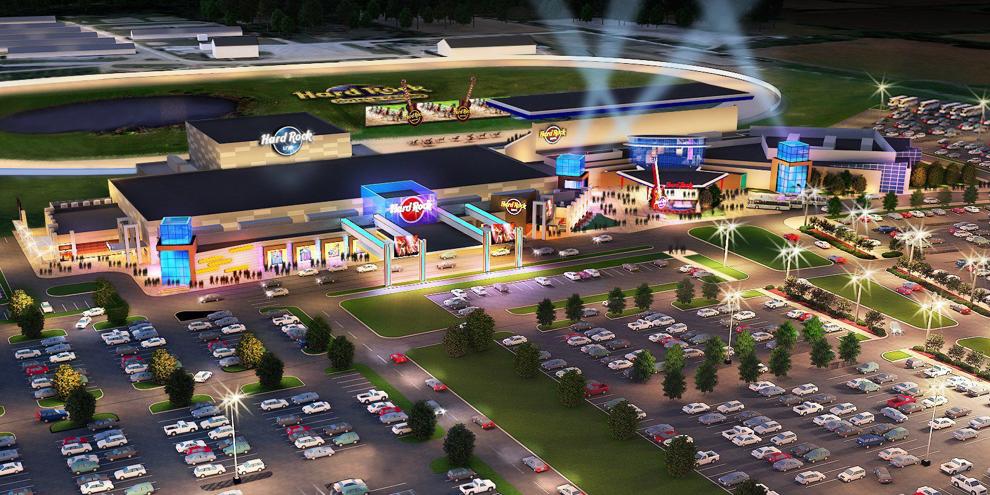 Hard Rock Hotel and Casino, Punta Cana, Dominican Republic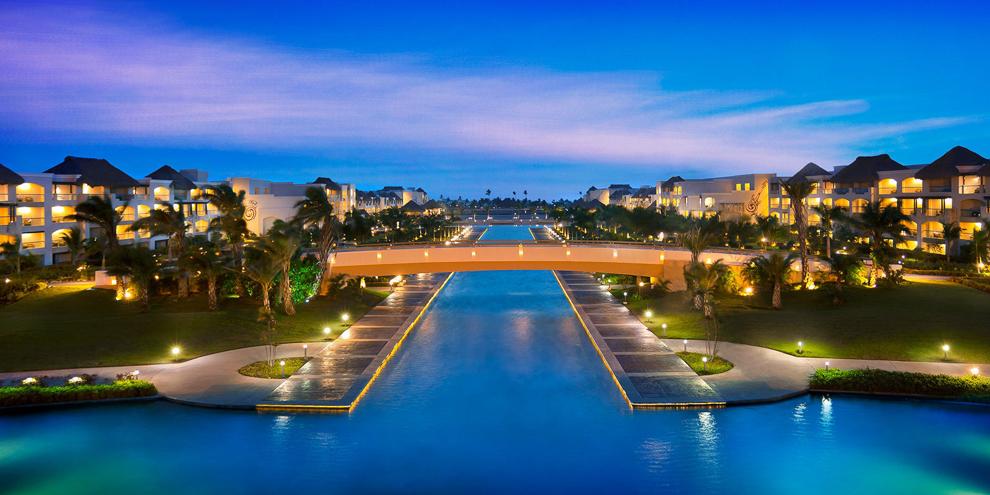 Hard Rock Hotel and Casino, Sacramento, California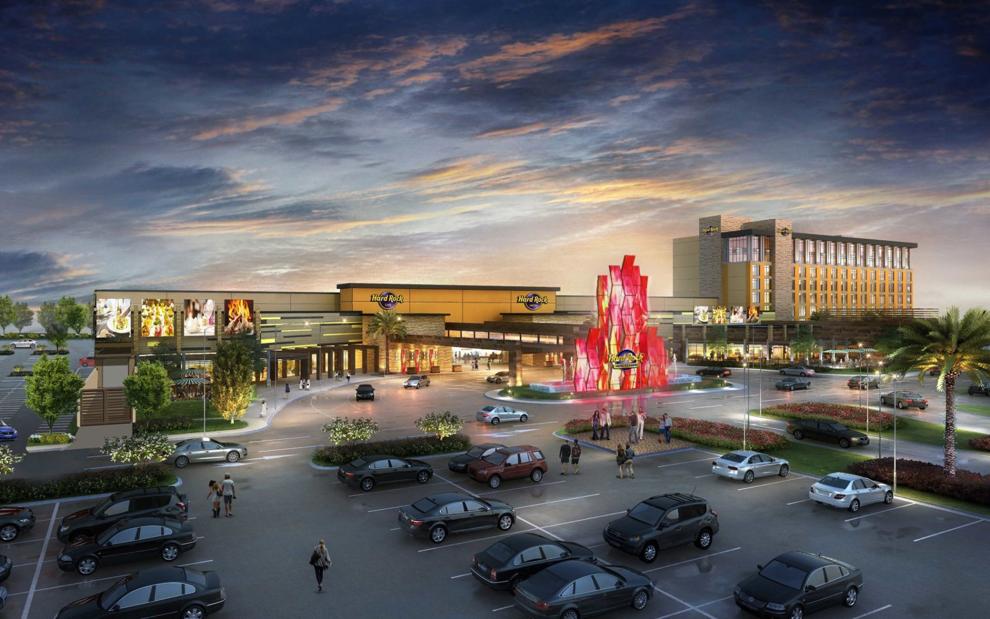 Hard Rock Hotel and Casino, Sioux City, Iowa

Seminole Hard Rock Hotel and Casino, Tampa, Florida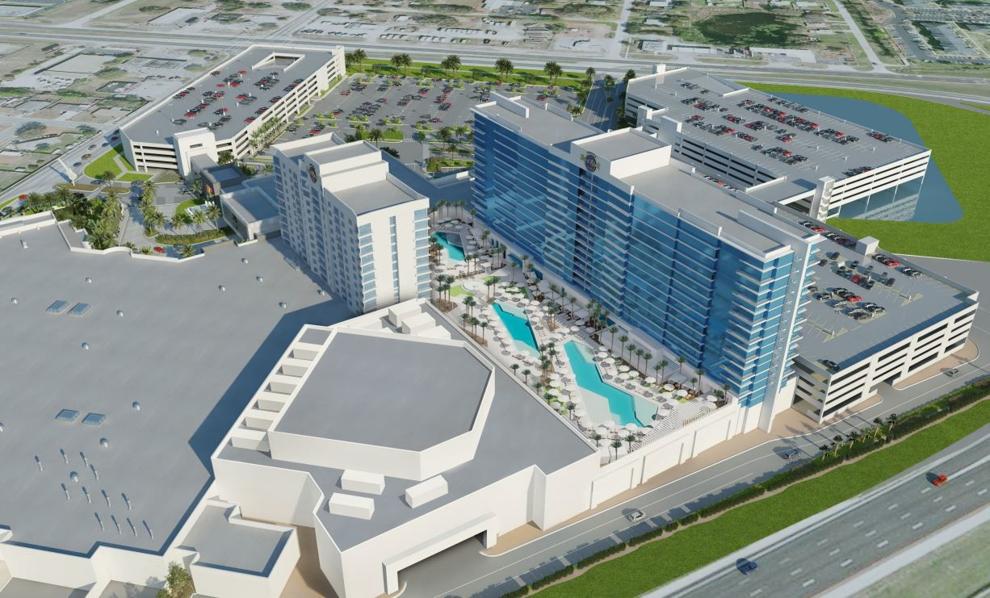 Hard Rock Hotel and Casino, Tulsa, Oklahoma
Hard Rock Casino, Vancouver, British Columbia, Canada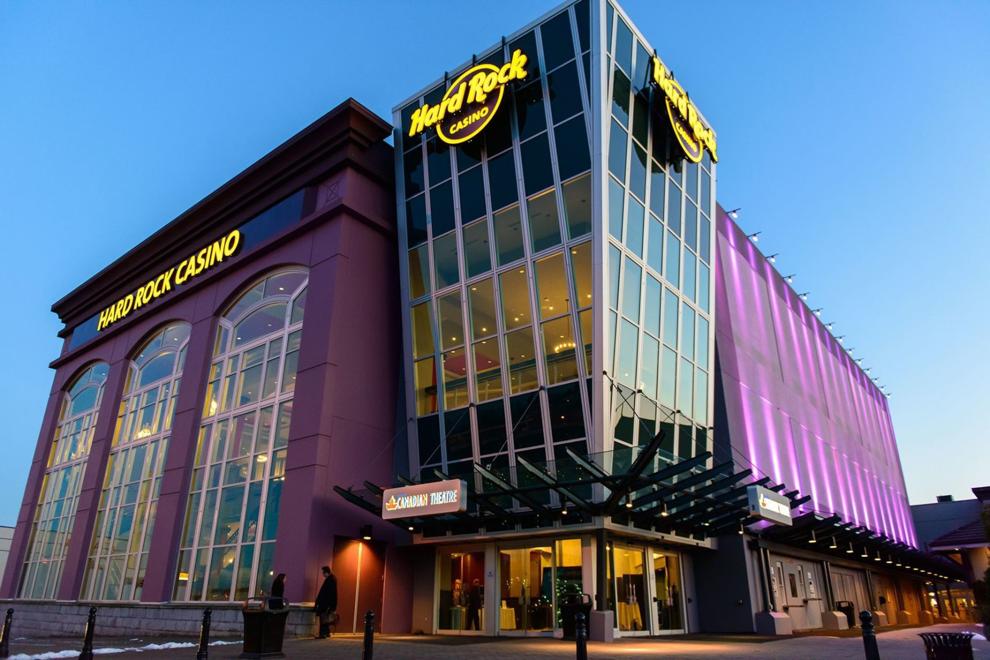 Hard Rock Casino, Rockford, Illinois (Possible)