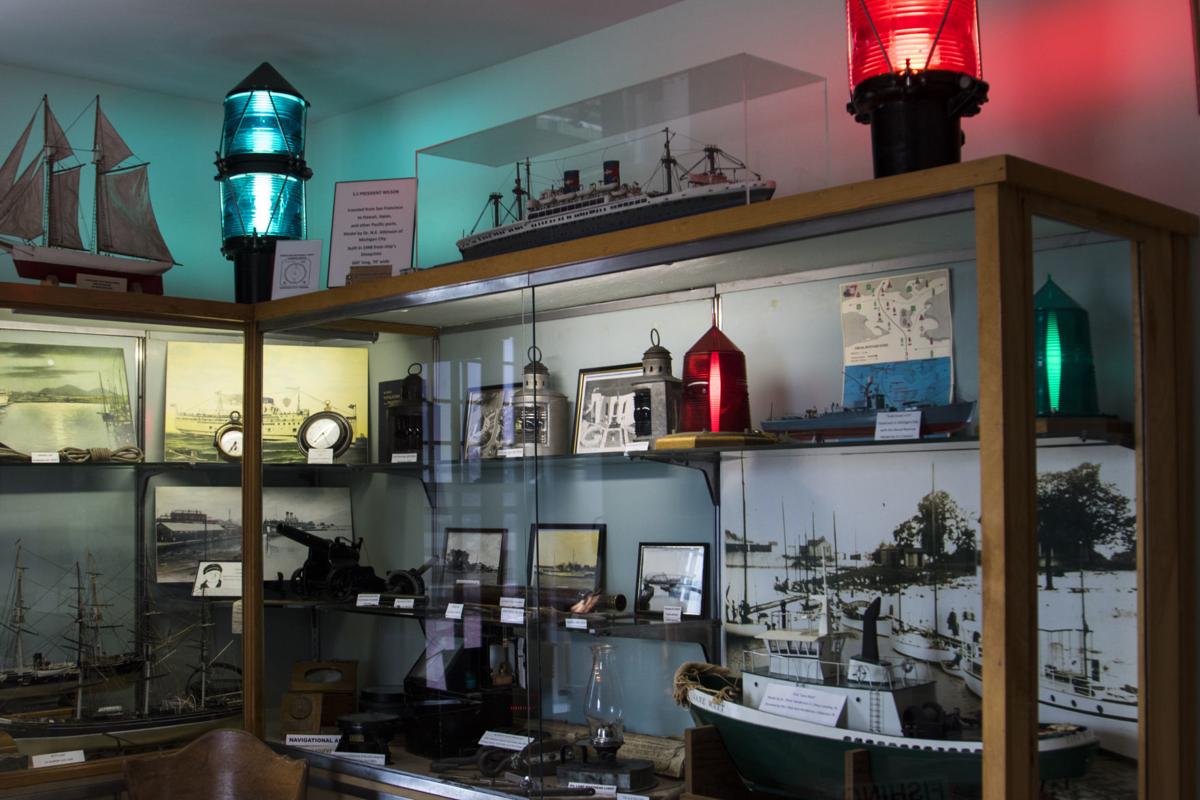 It's Coast Guard Day Friday at The Old Lighthouse Museum on the Michigan City lakefront, when visitors can learn about the service members who keep the Lake Michigan waters safe for all. 
The Old Lighthouse Museum at 100 Heisman Harbor Road at the entrance of Washington Park and the Michigan City Historical Society will celebrate the new "U.S. Coast Guard Station Michigan City" exhibit with extended hours from 11 a.m. to 8 p.m. Mary Lou Guthridge, the woman to serve at the station, and members of the Coast Guard will be on hand to discuss their service.
"Everyone in the community and travelers from far and wide are encouraged to explore this new exhibit which is the result of a collaboration between the U.S. Coast Guard Station Michigan City and the staff of the Old Light Museum," the museum said in a press release. "Michigan City's station began as the U.S. Life Saving Service way back in 1837 and officially became the U.S. Coast Guard in 1915 when the Life-Saving Service Merged with the Revenue Cutter Service established by Alexander Hamilton in 1790."
Visitors, who will get free admission Friday can view a number of artifacts and read numerous accounts about "the men and women who risk their lives daily to make our lake shore a safe place for boating, swimming and sunbathing." They can also tour restored 1858 lighthouse and learn about the keepers who tended the light there by browsing the permanent collection.
"Take advantage of this opportunity to learn of the grand maritime tradition of life-saving on Lake Michigan," the museum said in a press release. "Tour the museum grounds and see a restored 1927 surf boat used by Coast Guard until 1942. See artifacts from ships lost in storms off our coast and learn the story of the Eastland Disaster which took the lives of 844 people who were bound for our own Washington Park for a company picnic in 1915."