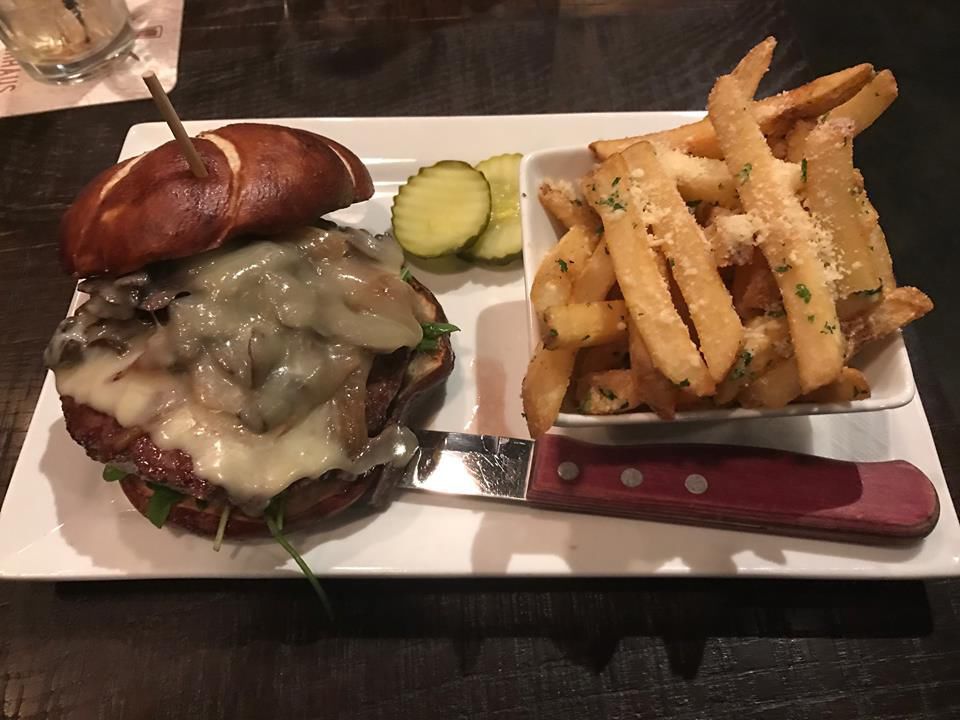 Burgerhaus, which claims to grill "the finest burgers in the known world," at least has the best in Indiana, according to a popular travel website.
TripAdvisor named the Valparaiso Burgerhaus at 3304 Calumet Ave. as the best burger in Indiana in "Where to Get the Best Burger in Every State."
Users of the popular rating website gave the restaurant, known for its creative burgers of the month and international flavors, 4.5 stars out of a possible 5, with 53 percent rating it as excellent. Reviewers praised the food, service, atmosphere, consistency, and portions. 
"We are honored to have been named the best burger in Indiana from TripAdvisor," Burgerhaus posted on its Instagram page. "Our mission is that your visit here is more than a meal, but an exploration of the finest USDA prime beef combined with zesty natural ingredients from faraway places to elevate the standard American burger with exotic flavors from all over the world. Thank you for voting Burgerhaus the best burger in Indiana."
September's burger of the month, for instance, is called The Belize and is topped with mango habanero salsa, mesquite seasoned tortilla strips, ghost pepper jack cheese, butter lettuce, and sour cream.
Burgerhaus also has locations in Schererville, Indianapolis, and Carmel.