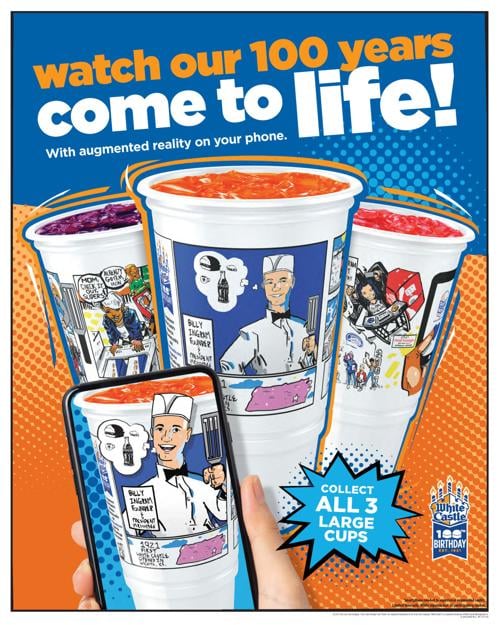 White Castle debuted augmented reality cups designed by Columbus, Ohio-based artist Bryan Moss to commemorate its 100th anniversary.
The fast-food chain that invented the slider and has many locations scattered across Northwest Indiana partnered with Coca-Cola and tapped Moss to design the commemorative cups that mark a century of White Castle and its tiny square burgers.
"We strive to support our local communities in all respects, and this project was no exception," said Erin Shannon, corporate relations manager at White Castle. "Bryan 'got us' from the very beginning, and I believe his shared passion for White Castle came through."
The large drinks are designed in a comic book style to represent different eras of White Castle's history: the 1920s to 1950s, 1960s to 1990s, and 2000s to the modern day. 
People just have to train their smartphone cameras on the cups to watch the images come to life.
"As kids, so many of us would sit and eat our bowls of cereal while staring at the back of the box," Moss said. "Here, I see a 21st-century version of that same experience with people eating White Castle while exploring the cup through AR. It's just so cool."
Moss designed a mural for White Castle's corporate headquarters and three cups.
"We started this with one goal in mind – to celebrate our partners of 100 years," said Ashley Alexander, senior customer marketing manager at The Coca-Cola Company. "Bryan elevated the project to a whole new level and exceeded every expectation."
The artist was happy to help celebrate America's first fast-food hamburger chain that hails from his hometown.
"I was so humbled by how much the teams at White Castle and Coca-Cola trusted me every step of the way," added Moss. "A 100th birthday – this is a huge deal and I still almost can't believe I got to be a part of it."
NWI Business Ins and Outs: Last Chance Overstock, Shoe Dept. Encore, Taco Bell, Holiday Inn, Northshore Health Centers, Cubs and White Sox vendors opening
Expanding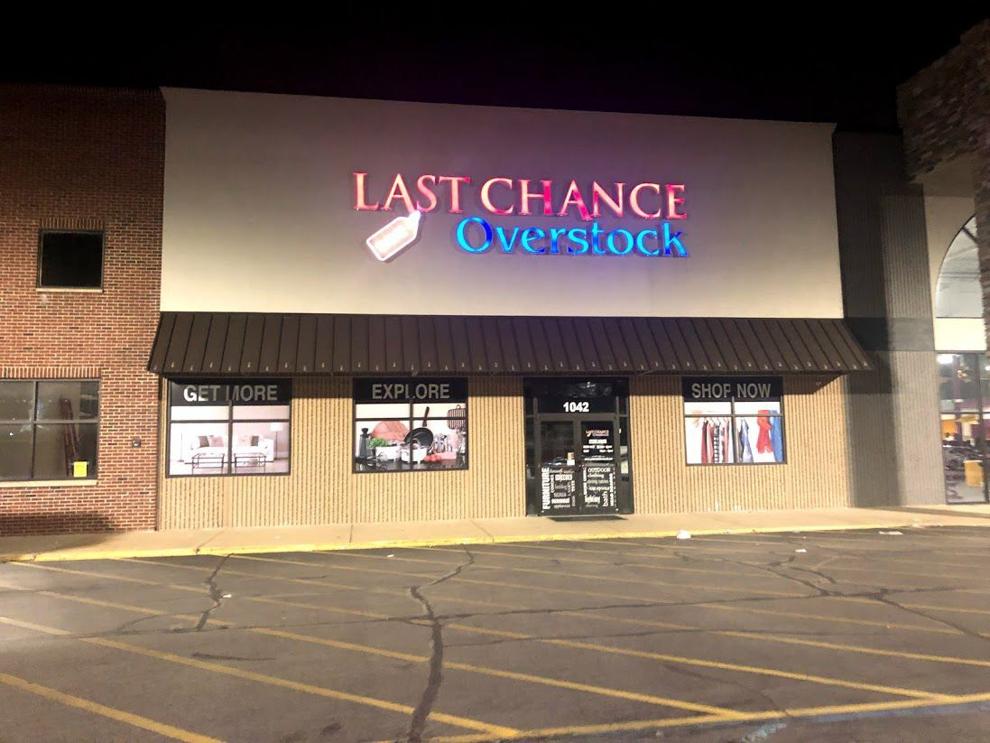 Expanding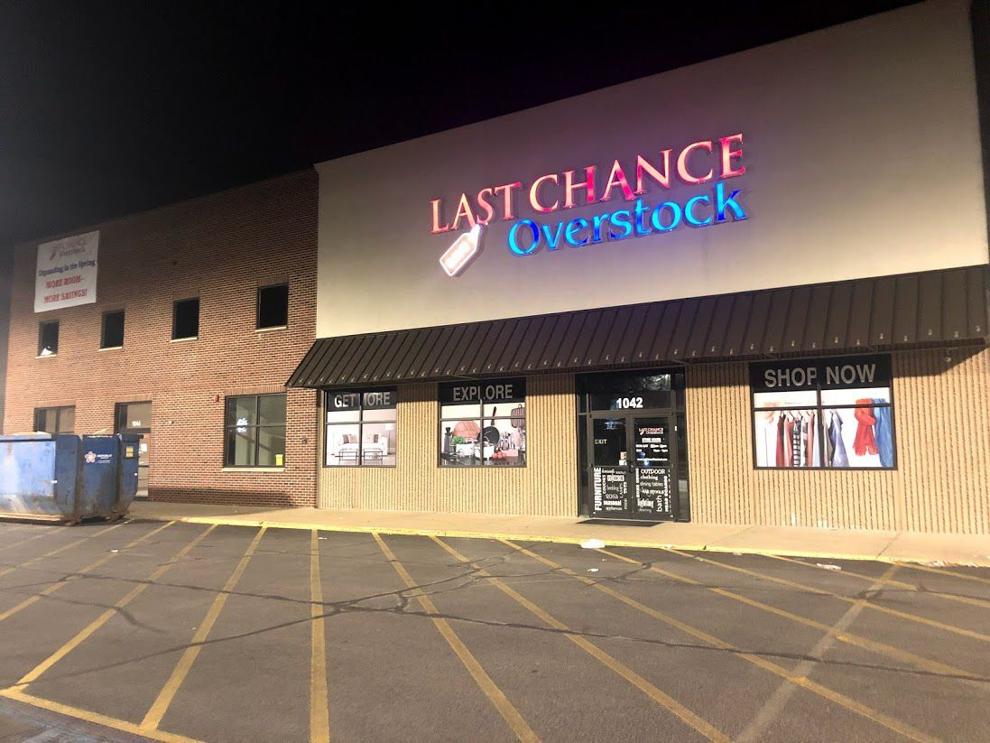 Open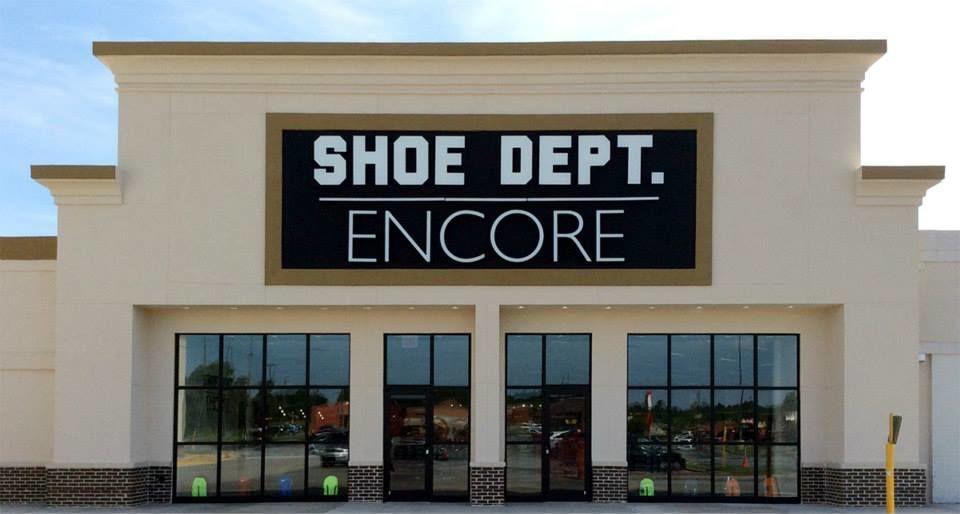 Open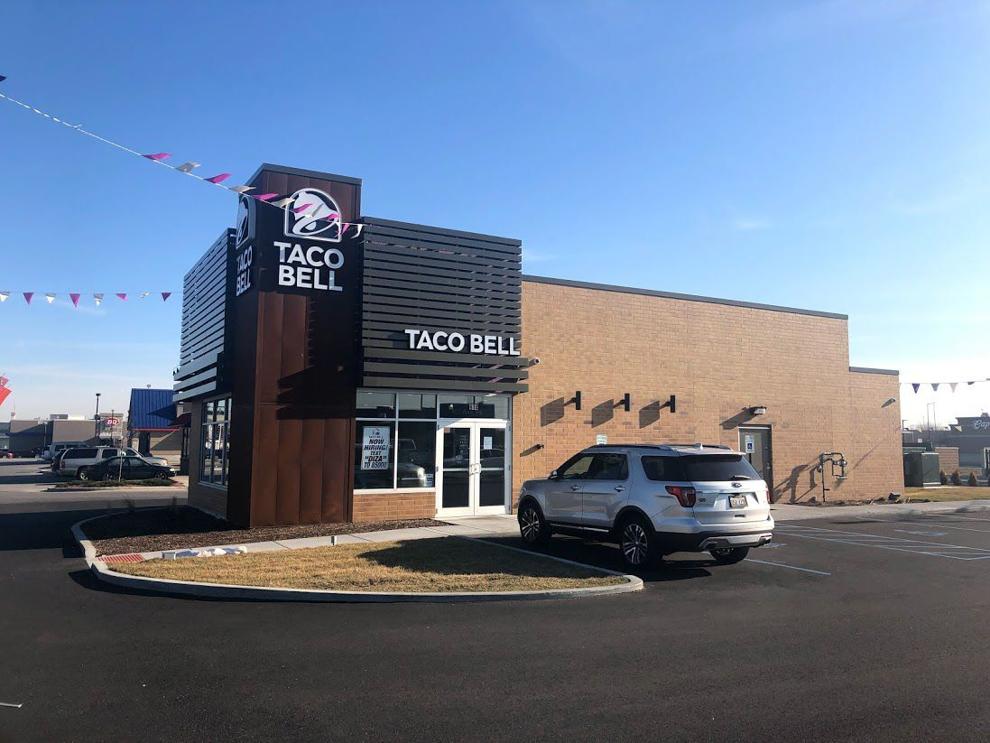 Open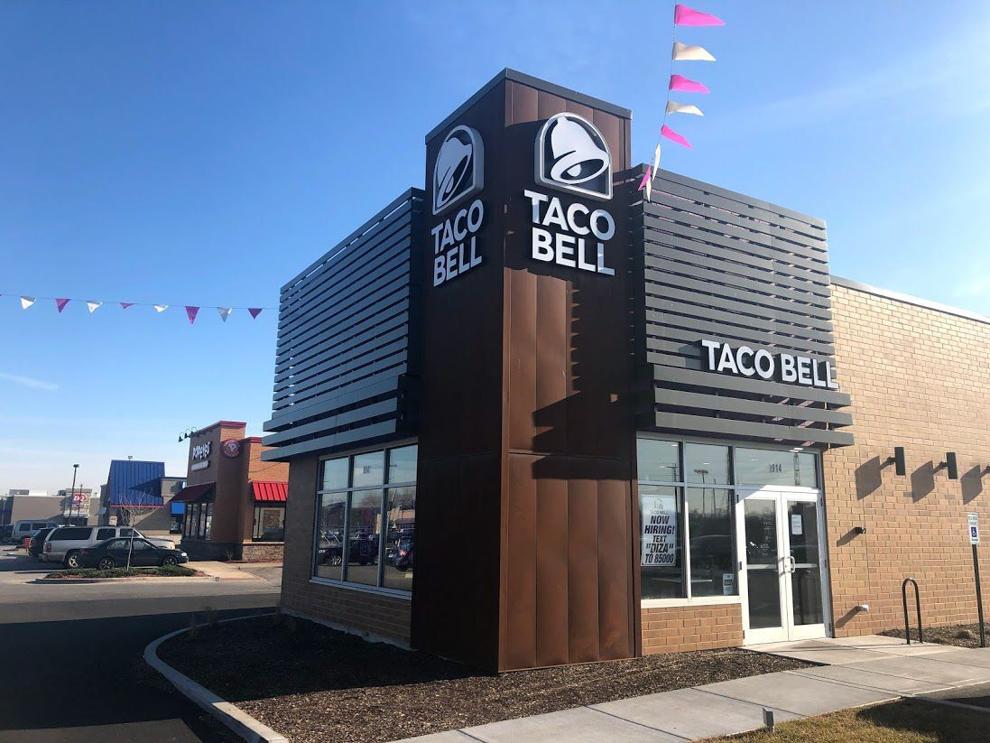 Under Renovation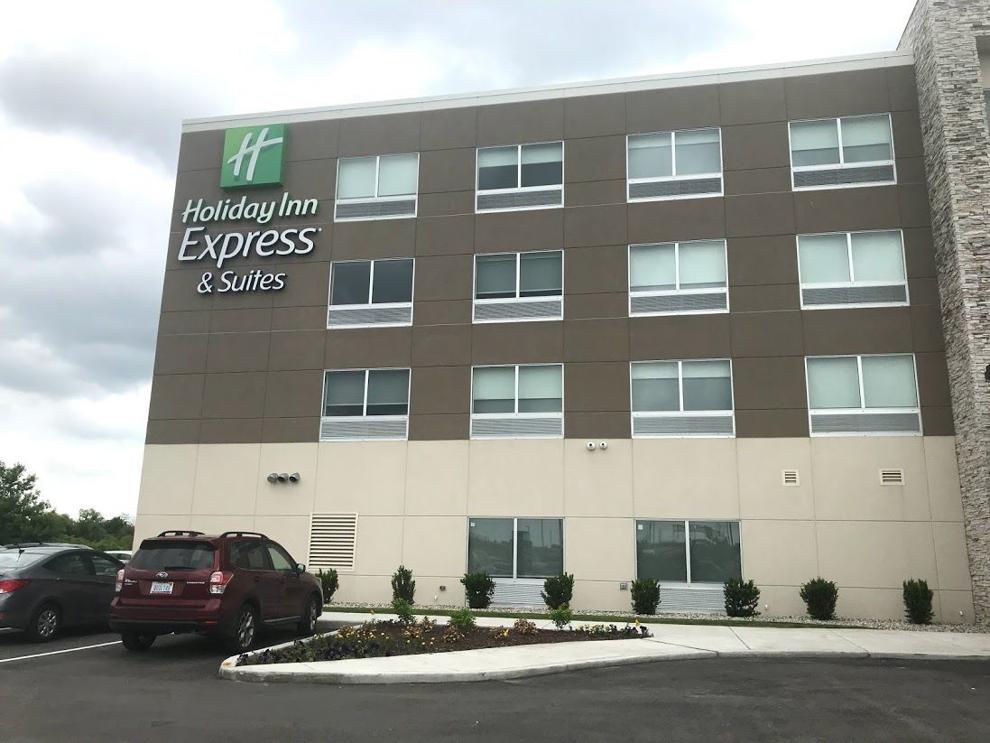 Expanding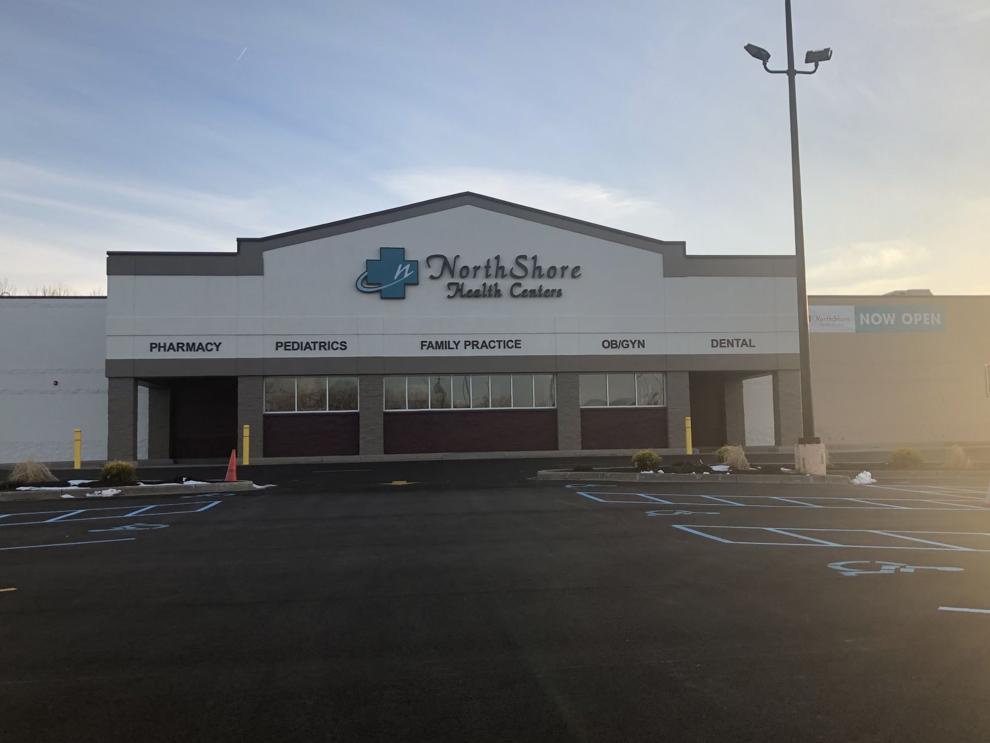 Reopen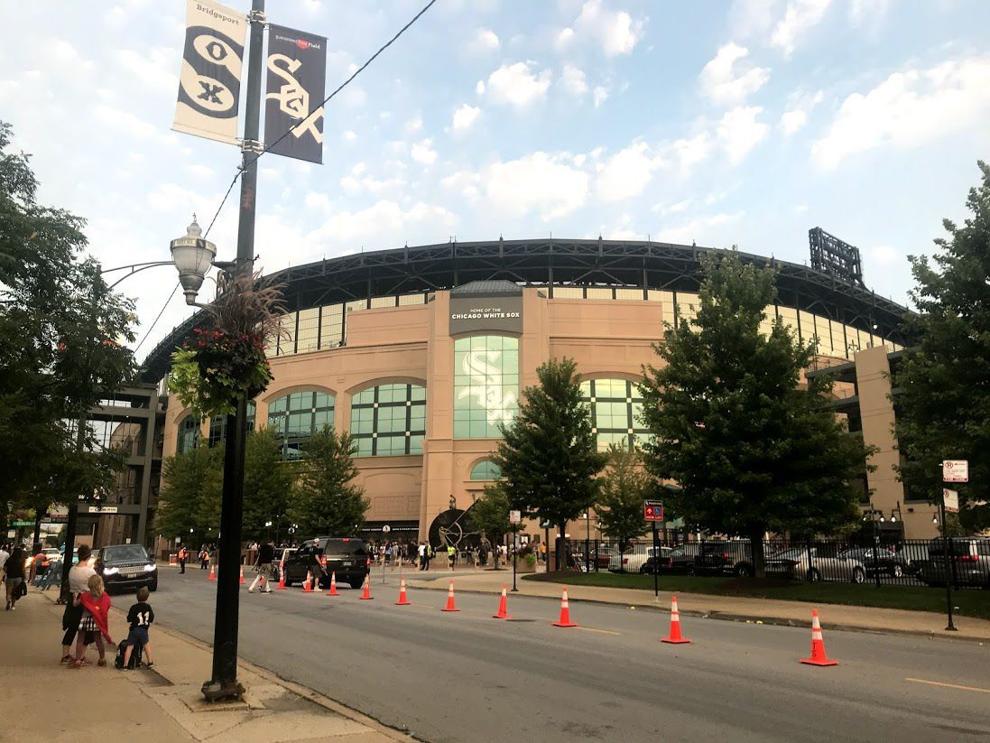 Open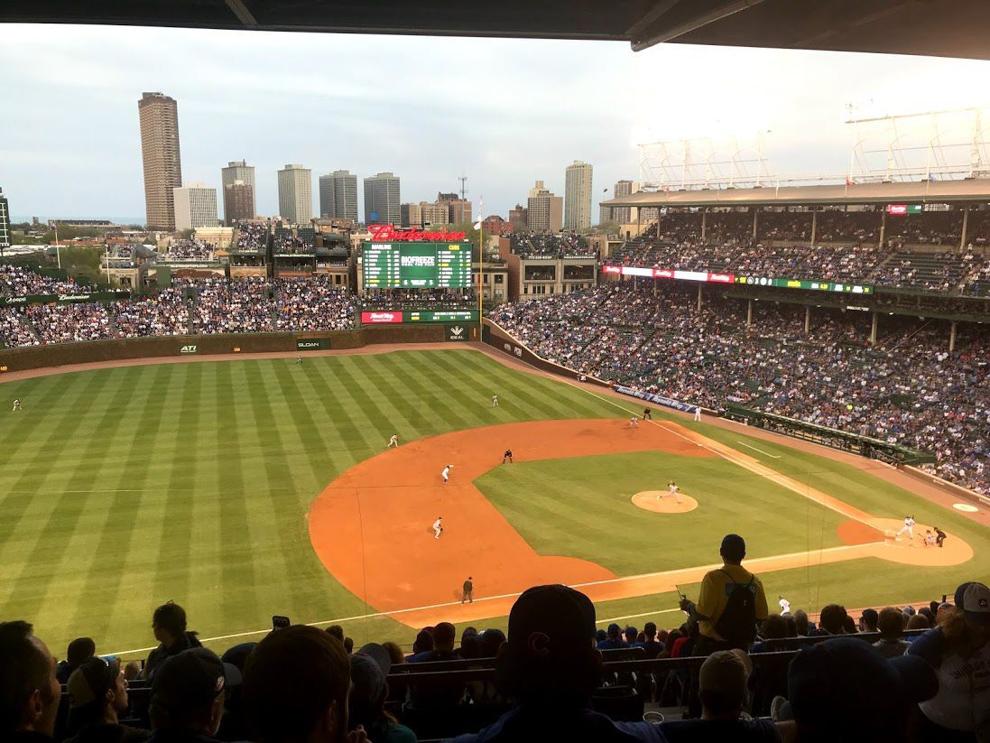 WATCH NOW: Riding Shotgun with NWI Cops — On patrol with Valparaiso Lt. John Patston