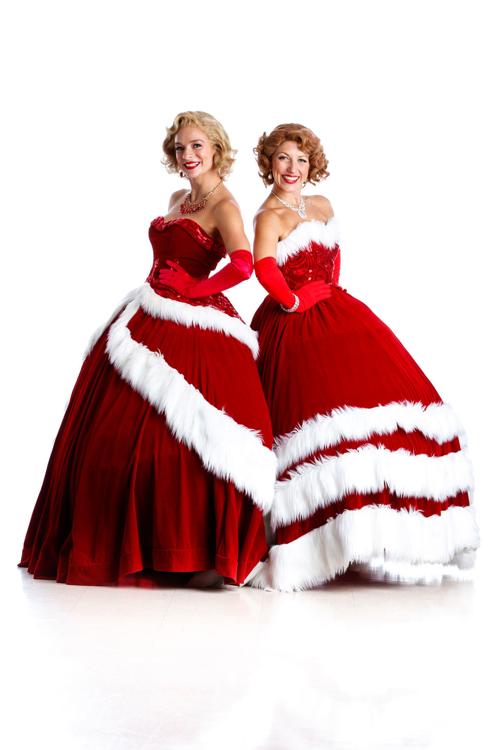 There's nothing like an enthusiastic seasonal production to put people in the holiday spirit.
Region theater fans will find much joy in "White Christmas," the latest production at Theatre at the Center in Munster.
"Irving Berlin's White Christmas - The Musical" runs through Dec. 22.
"White Christmas" is the story of entertainers Bob Wallace and his friend Phil Davis who, along with sister act Betty and Judy Haynes, launch a show at a Vermont Inn to help their World War II general pull his business out of a slump.
In the show, featuring a book by David Ives and Paul Blake and a beloved musical score by Berlin, the holiday spirit is seen in themes of  the importance of good will and the uniting of others to offer a helping hand to those in need.
The musical follows the popular film "White Christmas," which was released in 1954, and starred Bing Crosby, Danny Kaye, Rosemary Clooney and Vera-Ellen.
Theatre at the Center's ensemble cast does a fine job bringing the story to life. Starring in the show are Matt Edmonds as Bob Wallace and Justin Brill as Phil Davis. Actor Brill takes on the role that the humorous Danny Kaye played in the film and adds his own comic touch to the show. Edmonds' character is more serious and the two performers interact well in the show.
Also delivering noteworthy performances are Erica Stephan as Betty Haynes and Casiena Raether as Judy Haynes, the star "sisters" in the show.  Stephan and Raether exhibited strong vocals throughout the musical. Their signature song "Sisters" is a favorite. Neil Friedman stars as the likable General Waverly while Glory Kissel humorously portrays Martha Watson; Raegan Smedley is Susan Waverly and Denzel Tsopnang is Ralph Sheldrake.
Highlighted musical numbers include "Happy Holiday," "Blue Skies,"  the signature "White Christmas," "The Best Things Happen While You're Dancing," "I Love a Piano," "Love You Didn't Do Right By Me" and others.
The show features various upbeat dance numbers starring choreography by Linda Fortunato, who also directs the show. Costumes, which are designed by Brenda Winstead, are a standout in this show.
FYI: "White Christmas" runs through Dec. 22 at Theatre at the Center, 1040 Ridge Road, Munster. Tickets range from $42 to $46. Call 219-836-3255 or visit TheatreAtTheCenter.com.
12 Things to do in the Region this week