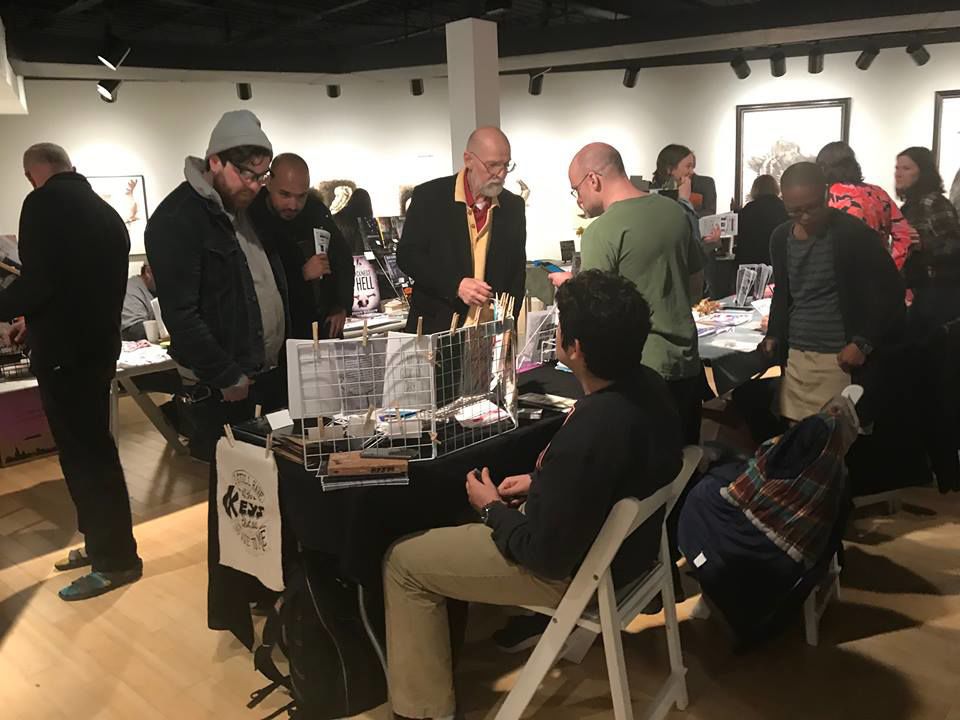 Zinesters, comic artists, sketch artists, poets, punks, and other self-published creators will gather to showcase their underground, DIY work at the Lubeznik Center for the Arts' second annual Zine & Small Press Fest in Michigan City.
"Our fest features local, and not so local, artists that create works in small circulation, from zines to comics to buttons and stickers," said Hannah Hammond-Hagman, the education director for the Lubeznik Center for the Arts. "There has been a huge resurgence in these artforms recently, and with the help our key partners, we're excited to hold the fest for a second year."
Authors, zine makers, and other artists will convene for an expo at the museum at 101 W. 2nd St. # 100 between downtown Michigan City and the lakefront on April 27. They will be selling and in some cases giving away their creative work, which often comes in the form of small-run photocopied publications that could fit in one's pocket.
"The desire to create small press publications was birthed by a personal, two-fold mission," said Alec Villarreal, creator of Mythos Publications and a Zine & Small Press Fest partner. "I wanted to help people make sense of the world around them (by way of stories, illustrations, photography, etc.), and I wanted to bring people together who would otherwise never know each other (by way of a down-to-earth, accessible, and all-around grungy medium). I'm proud to say that Mythos is living up to its mission. New friendships are being forged, and a strong network of uncommon artists in Northwest Indiana is being built through a common interest in zines. Many of these friends and artists will be found at The Zine & Small Press Fest. The event is the mark of a resurgence, the reclaiming of an old, meaningful and artistic expression."
The event is free and open to the public.
Beyond a plethora of locally made reading material, booklets, and art, attendees also can enjoy free snacks and a cash bar.
While zine creators are at their booths in a gallery, Indiana University Northwest student Rachel Calderone will present a curated selection of live readings by poets and storytellers from 2 to 4 p.m. 
"I am ecstatic to bring together poets from all over the Region," Calderone said. "Students from local colleges, regulars on the poetry circuit, and others all will be coming together to share their love for the craft. It is an honor to be part of such an amazing event that gives space to highlight the talent teeming over in Northwest Indiana."
Michigan City Public Library, Mythos Publications, LLC and Calumet Artist Residency in Gary partnered with LCA to stage the festival, which will run in conjunction with the "Material Culture" exhibit curated by Villarreal in the NIPSCO Education Studio. Running from April 26 through May 24, the exhibit will feature artwork and zines from local artists.