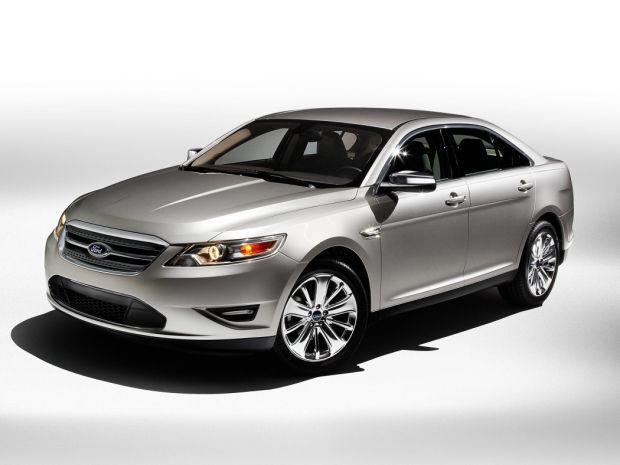 Ford Motor Co. is recalling three Calumet Region-made vehicles because they could leak engine oil and potentially start fires.
The Dearborn, Mich.-based automaker is recalling 2016 Ford Tauruses that were made in the Chicago Assembly Plant in Hegewisch between Oct. 18 and Nov. 2, Explorers built there between Oct. 15 and Nov. 12, and Police Interceptor Utilities made at the South Side factory on Nov. 2. All of the affected vehicles have 3.5-liter GTDI engines.
Mechanics at Ford dealerships will inspect and replace leaking right-hand and left-hand turbocharger oil supply tubes. The dealers will replace tubes as necessary at no cost to the customers.
"In the affected vehicles, improperly brazed turbocharger oil supply tubes may leak engine oil on the turbocharger and surrounding components. An oil leak in the presence of an ignition source may increase the risk of fire," Ford said in a release. "Ford is not aware of any fires, accidents or injuries associated with this issue."
An estimated 1,352 vehicles, mostly in the United States, are affected by the safety recall.
It's at least the fourth safety recall of vehicles made at the automotive factory on the bank of the Calumet River at Torrence Avenue and 126th Street in 2016. Most recently, in August, Ford recalled locally made Tauruses, Police Interceptors and Lincoln MKSes because of fuel pump control module problems that could cause them to suddenly stop in traffic. The MKS is no longer made in Chicago.
Recalls have grown more common in recent years as automakers look to minimize risk and liability.
Be the first to know
Get local news delivered to your inbox!