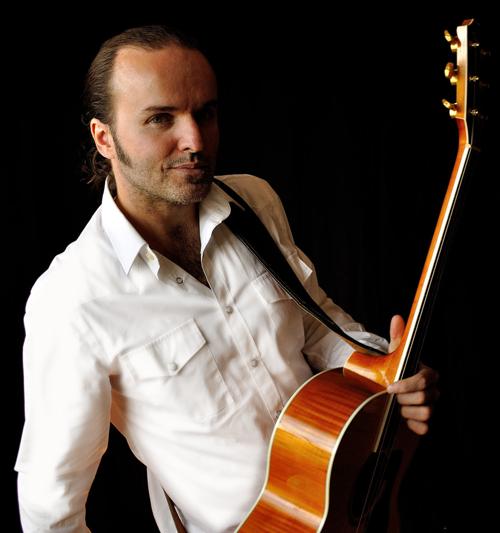 It's that time again. This weekend finds the 7th annual Front Porch Music Festival bringing 6 hours of music back to the stage at the Central Park Pavilion in downtown Valparaiso.
The July 28 performances start at 3:30 p.m. with staff, teachers, friends, and Garage Band students of Front Porch Music all strutting their musical stuff for the public as a means to help supplement the school's educational programs.
"For the last seven years, I've tried to present a show that showcases and puts all of the cool things we do at Front Porch in a public 'nutshell' so to speak," explained Chad Clifford, owner of Front Porch and producer of this annual event. "This day at the pavilion features students, pros, elders and youth, rock, folk, jazz, blues, bluegrass, originals, standards and classics. There is something for everyone and if the particular act is not to your liking the stage changes quickly in this fast paced show." 
While it began as a way to showcase the many facets of Front Porch Music, it also has become a means of helping sustain the school side of the business. "I want to present a great show and I want everyone to feel the show in itself is worth the price of admission, but this also helps keep the Front Porch Music afloat during these stressful economic times," continued Clifford.
"Throughout the day, there will be many fun activities for all ages; music workshops, a guitar raffle, a beer and wine garden, great food, music instruction, and a chance for kids to paint on a canvas," noted Clifford.
The local musician and business man is thrilled to see this event grow each year and is grateful to those who have made it such a repeat success. "The musicians who donated their talent and time of course, but more so all the people who come to Central Park and pay their hard-earned money to attend a wonderful music festival showcasing the best that Front Porch has to offer. 
Performers for Saturday's event include: Beth Neiman, Capt. Ambivalent, Big Dune Avenue, The Pinola Plowboys, Evan & Nolan Clifford, Mami Matsuda & Paul Schreiner, Cognitive Blue, The Crawpuppies, and Stop.Drop.Rewind. Headlining the event is guitar great, Michael Kelsey.
A native of Lafayette Indiana, Kelsey weaved in and out of successful area bands before stepping out as a solo artist, eventually becoming a finalist in a Guitar Player Magazine national competition and later taking top honors in Guitar Center's "Guitarmageddon," beating out over 3,000 entrants nationwide to be hailed as "America's best unsigned guitarist," landing him a place on Eric Clapton's Crossroads 2004, sharing the stage with such six-string icons as Clapton, Santana, and Steve Vai. Kelsey has since toured nationally, often paired with top names in the music business. More: michaelkelsey.com.