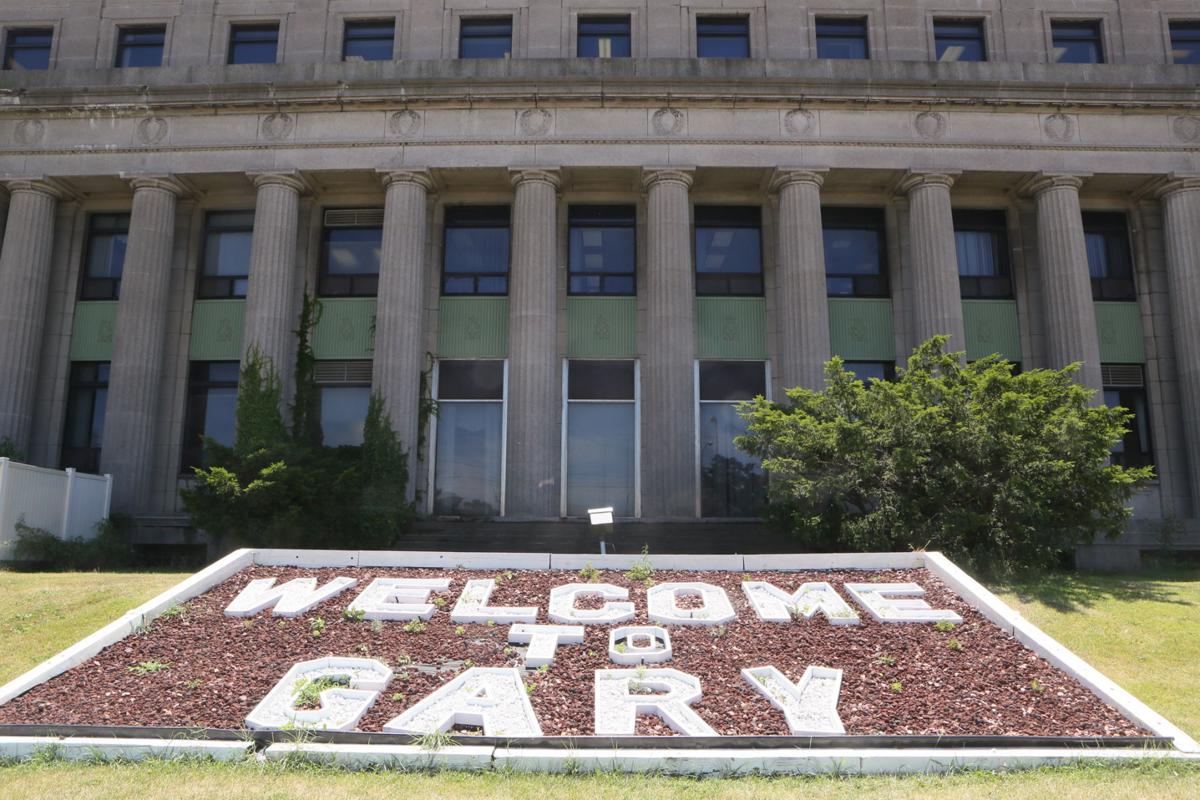 GARY — Seventeen known gang members or associates on parole were brought in Wednesday night to Indiana University Northwest and were given two choices: Accept the city's help and turn your life around. Or, continue a life of crime and watch how quickly law enforcement targets whichever gang next drops a body in Gary.
Nine weeks into 2018, and the city has already experienced nine murders, said Joy Holliday, who serves as coordinator for Gary For Life, the city's holistic anti-crime initiative now in its third year.
"The level of violence in the city, we can't tolerate it," Holliday said.
With 48 homicides in 2017 — down from 51 in 2014 and 55 in 2013, the city's Gary For Life program has made some strides in combating violent crime. But 2017 experienced a slight uptick from the 46 homicides in 2016.
The Gary For Life program relies on local, state and federal partnerships by coupling targeted enforcement actions in high-crime areas to reduce gang violence with mentoring, employment assistance, and youth violence prevention strategies.
One aspect of the program, dubbed "call-ins," played out Wednesday night at IUN, when 17 known gang members or associates of gangs in Gary were invited to hear what Gary For Life had to offer. Only invited community members were allowed entry, and the doors were shut promptly at 6 p.m.
During the call-in, 16 men and one woman sat in the two front rows as Shalonda Ham, a Gary mother who lost two sons in March 2013 to gun violence, shared her story.
"Two sons in one day. That was a hard pill for me to swallow and I'm still grieving," Ham said. "My message to you is put the guns down, find a job, learn a trade. Put (your mothers) in my shoes. Your mother doesn't want to face nothing like I faced."
A few of the men raised their hands when Ham asked if any were fathers.
"My son had a son. I'm raising my grandchild with the help of his mother now. You all don't want your son to grow up without you," she said.
After she spoke, an ex-gang member shared his story of redemption. After the call-in, social service providers and nonprofits like GoodWill Industries were on hand in the back to offer assistance and network.
As part of the Gary For Life program, authorities that make up the Multi-Agency Gang (MAG) Unit carries out targeted enforcement in gang-riddled neighborhoods, focusing on known, violent offenders and gang associates.
The MAG unit has targeted members of the Glen Park Affiliated, Get Fresh Boys, Aetna Boys and Fame, the Fifth Avenue Boys and All Sets in neighborhoods. The most recent enforcement action on the Fifth Avenue Boys ended a few shorts weeks ago.
Whoever's gang commits a homicide next after Wednesday's meeting will be the next group targeted, Gary Cmdr. Jack Hamady warned.
"We want you to be the messengers," he said. "These are the rules."
Gary For Life typically sees a reduction in crime in sections of the city during and immediately after the program's enforcement actions, interrupting gang and drug activity.
There's all this talk of mass shootings, like the recent tragedy in Parkland, Florida, Las Vegas and Orlando, Florida, but the real tragedy happens every day in cities in Gary, Mayor Karen Freeman-Wilson told the 17 seated before her.
"Here's the thing. Right here in Gary, we're having mass shootings one person at a time," she said.
After the meeting, Freeman-Wilson said she's participated in nine call-ins since the start of Gary For life in mid-2014. With each one that passes, she's optimistic.
"If we can get one or two people on the straight and narrow, that's one less person who has to be buried or incarcerated," Freeman-Wilson. "I'm hopeful."