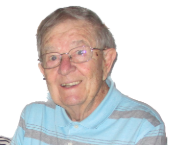 Congratulations and best wishes to Don Broderick on his 90th birthday on July 25.
Love, Carol, Kay, and Nancy
A Chicago man making his first visit to the Hard Rock Casino Northern Indiana played $2.50 in a progressive penny slot Sunday and won an astounding $293,791.80 on a single spin.
"Talk about a 9/11 memorial that misses by a mile ... in an incredibly disrespectful display, a parade in Porter County, Indiana featured models of the Twin Towers with smoke billowing from each."
A semi-truck and vehicle collided head-on on U.S. 20 outside of Chesterton Monday evening, killing the driver of the vehicle.
A 20-year-old Crown Point woman died unexpectedly Tuesday at her apartment near the campus of Indiana University in Bloomington.
Emma Conner, 19, died as a result of blunt force trauma sustained in a three-vehicle crash that closed Interstate 65 Tuesday afternoon, according to the Lake County Coroner's Office.
The front of the driver's car was demolished, and a semi wound up on its side, shutting down the highway while investigators and responders worked at the scene.
Deandre T. Teamer, 27, had not yet entered pleas to two counts of child molesting, a level 4 felony.
Cortney Robson, of Benton Harbor, Michigan, was booked into the Porter County jail late Tuesday morning, Porter County police said.
Anyone with information can contact Detective Isaac Washington at iwashington@eastchicago.com or 219-391-8318. Those who wish to remain anonymous can contact the tip line at 219-391-8500.
Daniel S. Waldrop, 46, was charged with one count of child molesting, a level 4 felony, and one count of sexual misconduct with a minor, a level 5 felony.