INDIANAPOLIS — Chesterton sophomore Evan Bates wrestled beyond his years in the state finals on Saturday at Bankers Life Fieldhouse. So did classmate Brock Ellis.
Bates pinned Edgewood senior Levon Bellemy in 2 minutes and 36 seconds to finish third at 182 pounds, while Ellis placed fourth at 152 after a 5-2 loss to Mater Dei junior Eli Dickens.
Bates, who finished 50-3, was confident he could battle for a top finish.
"Last weekend (at semistate) I beat some pretty good guys," he said. "I showed myself what I could wrestle … I'm pretty happy with my performance."
Chesterton coach Chris Joll also wasn't surprised by what his sophomores did.
"They don't work like sophomores, they don't act like sophomores and they don't wrestle like sophomores," he said. "They are role models for the team, and they're good representatives for the school."
Bates' only loss was to Avon senior Carson Brewer in the semis.
"We expected Evan to be here," Joll said. "He was a regional champ last year. He's probably the second best 82-pounder here if you look at the guys in the finals."
Ellis won his quarterfinal match over Columbus East's Jake Schoenegge to advance to the semis where he lost to Cathedral's Elliott Rodgers. Rodgers was ranked No. 2 going in and Ellis No. 8 by Indiana Mat.
"It feels good to place, especially getting fourth," Ellis said. "It's a lot better than being out Friday night like last year. It feels good, but I'm ready for next year."
Good day for Bulldogs
Crown Point junior Riley Bettich was still pumped like he could go a couple more periods after he beat Wawasee's Jace Alexander 5-1 to win the fifth place match at 120.
Bettich won his final two matches on the day after losing in the quarters to fall into the consolation bracket.
"It feels good but not as good as winning a state title would, but it feels good to end on a win," he said.
Bettich, who finished 42-3, on the year, wrestled faster against Alexander.
"My goal was to push the pace these last two matches after I lost my match, and that helped me, getting him tired in the third period."
Keep reading for FREE!
Enjoy more articles by signing up or logging in. No credit card required.
There will be some extra motivation for Bettich next season.
"I'm kind of glad that I lost the way I did because that's going to push me to work harder this offseason," Bettich said. "I'm going to be thinking about that a lot."
C.P. sophomore Stephen Roberson pinned Wabash's Jared Brooks in 2:34 to finish seventh at 106.
"Stephen had a tough draw," C.P. coach Branden Lorek said.
Merrillville's Malik Hall beat Roberson 2-0 after both wrestlers lost their quarterfinal match to fall into the consolation bracket.
"That's the third time they wrestled," Lorek said. "They wrestled in a dual meet, at the DAC championships and (Saturday). It looks like we were going into overtime with five seconds left, and Malik got a reversal. We got caught sleeping a little bit."
It was a good day for the Bulldogs with Jesse Mendez wrestling in the championship at 126.
"Three placers -- we've been working hard," Bettich said. "We're probably one of the hardest working teams in the state in my opinion."
Finishing Top 8
Hall lost a 2-1 decision to Brownsburg's Logan Miller to finish sixth, while Griffith senior
Cole Cervantes lost in the quarters at 152 to Dickens, ranked No. 1 in the state,19-10 after nearly pinning Dickens. Cervantes finished eighth after the disheartening loss to Dickens.
Tough weekend
Only 10 wrestlers from the Region advanced to Saturday which was down from last year's 16. Was it better competition or just bad luck?
"The teams from down south, Indy and Fort Wayne, they're good too," Lorek said. "They all want the same thing. We had some wrestlers that came up short in some real close matches. We very easily could've had eight, 10 more guys."
Wrestling State Finals - Consolation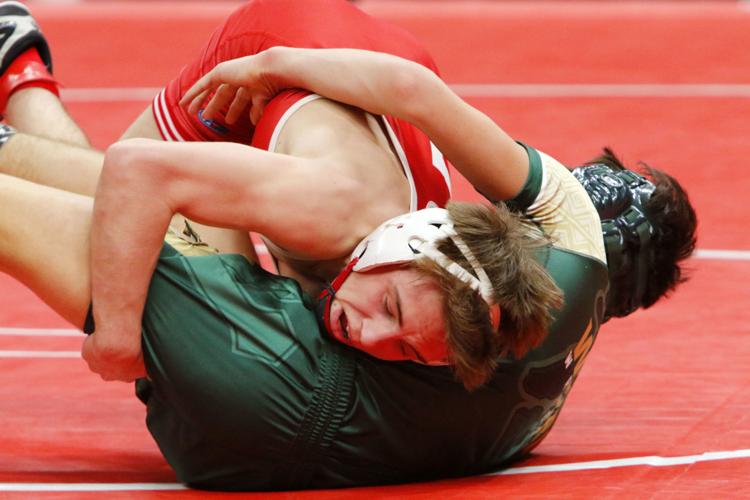 Wrestling State Finals - Consolation
Wrestling State Finals - Consolation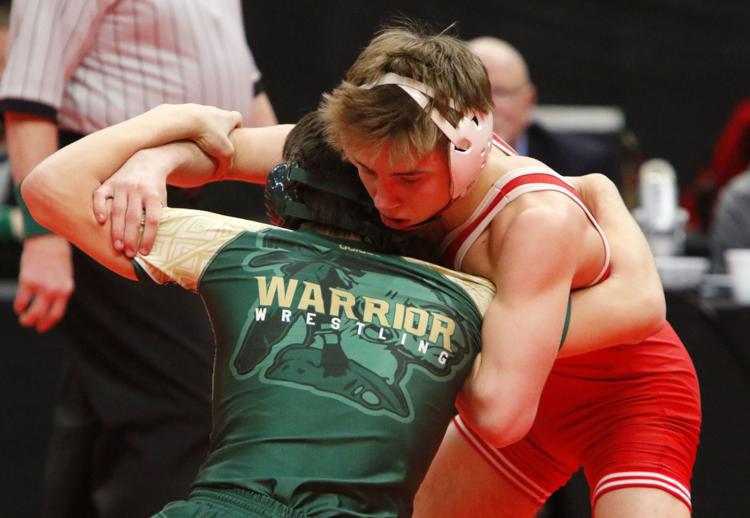 Wrestling State Finals - Consolation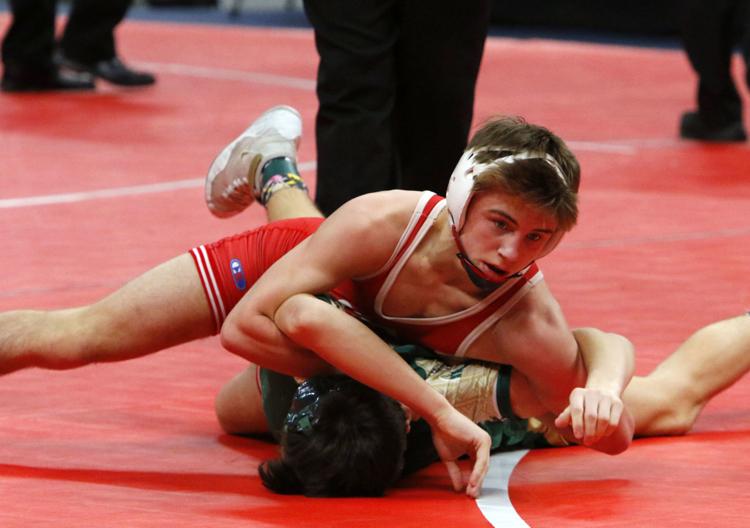 Wrestling State Finals - Consolation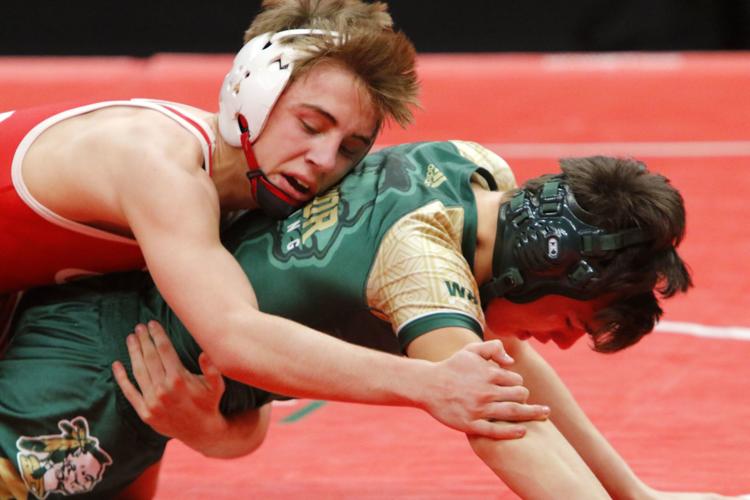 Wrestling State Finals - Consolation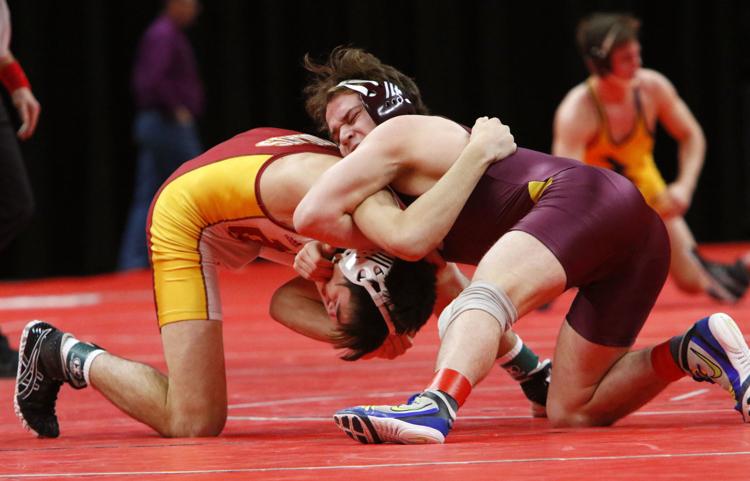 Wrestling State Finals - Consolation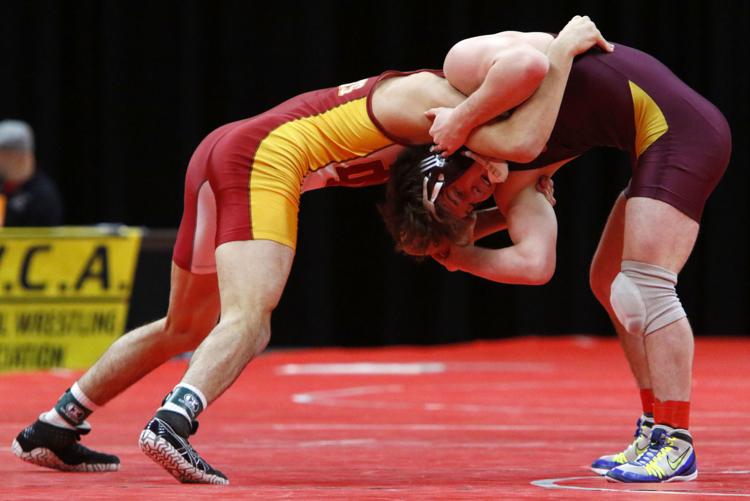 Wrestling State Finals - Consolation
Wrestling State Finals - Consolation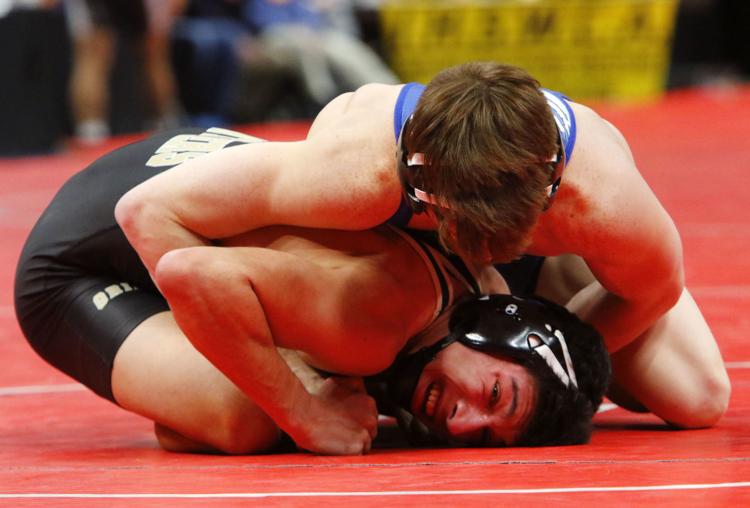 Wrestling State Finals - Consolation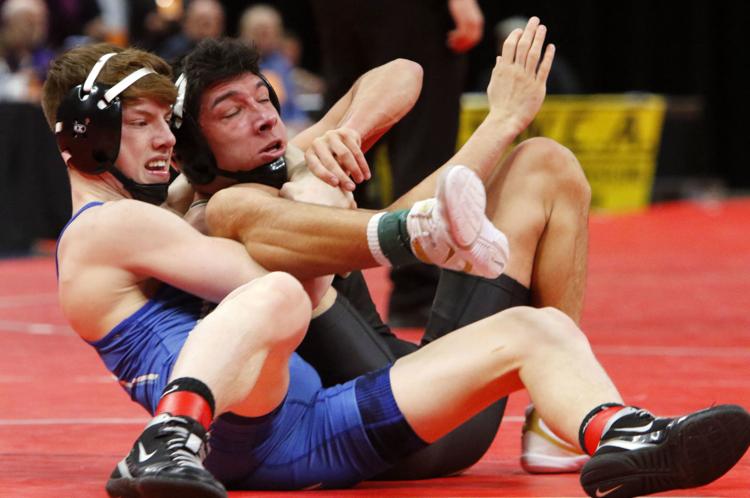 Wrestling State Finals - Consolation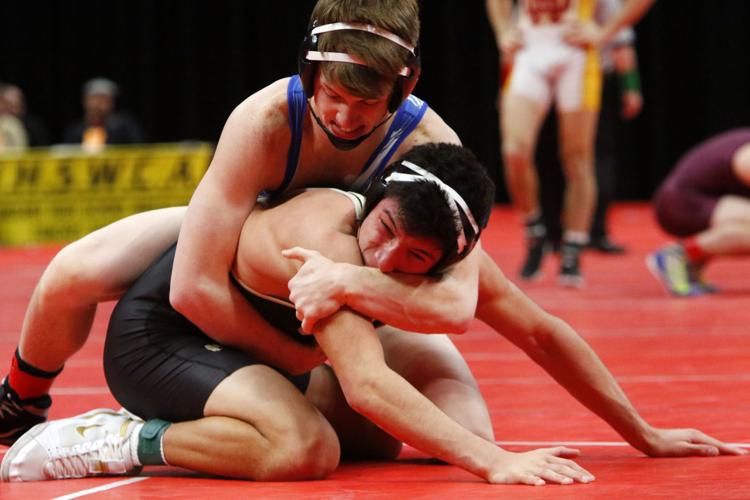 Wrestling State Finals - Consolation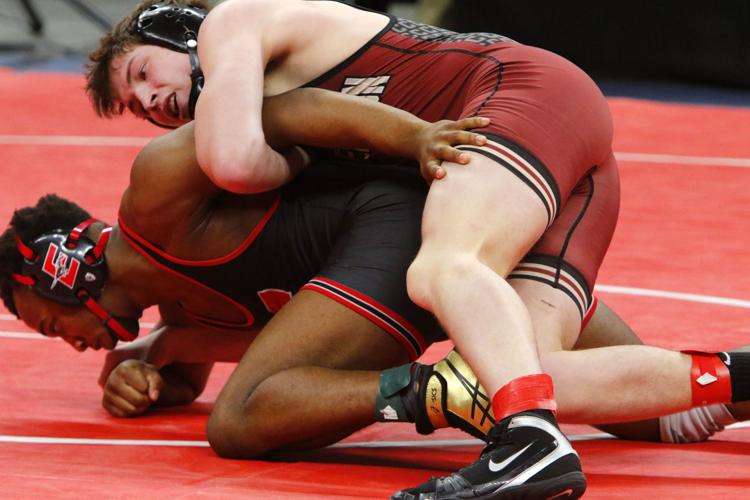 Wrestling State Finals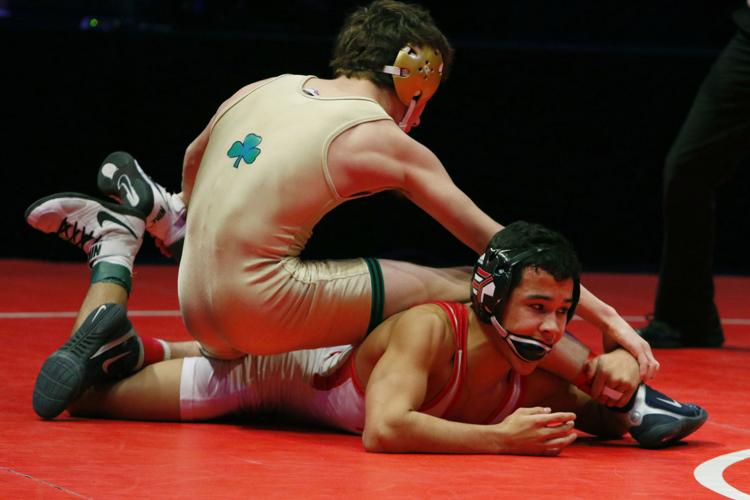 Wrestling State Finals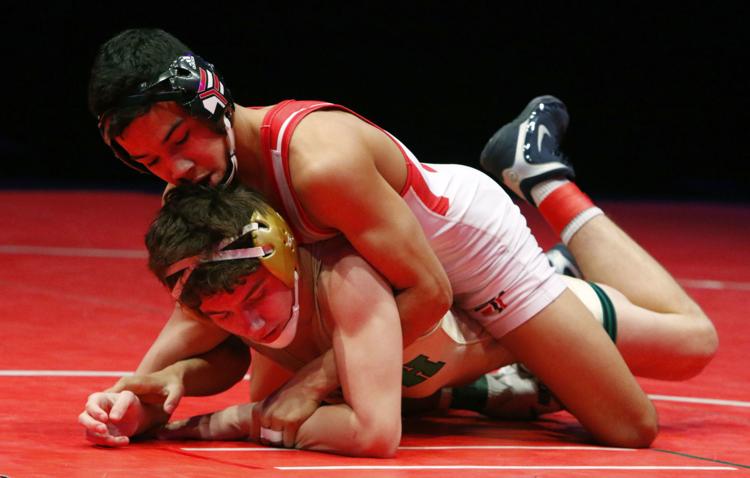 Wrestling State Finals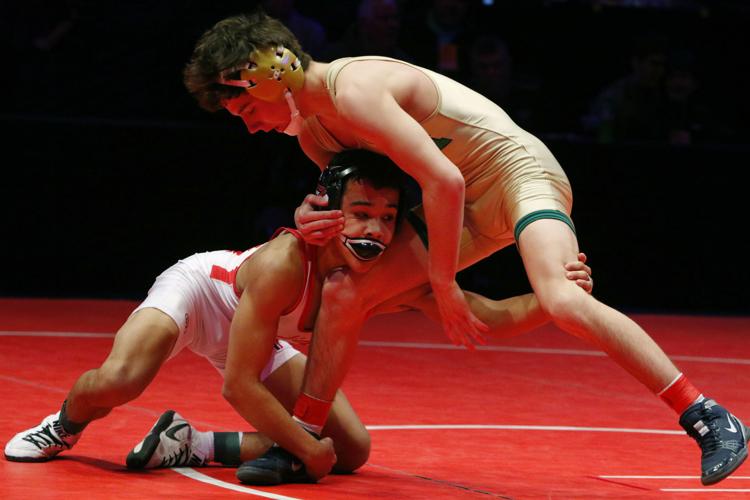 Wrestling State Finals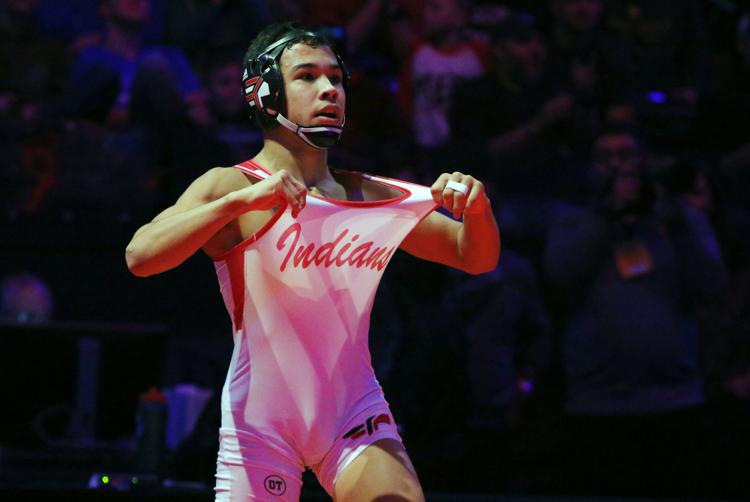 Wrestling State Finals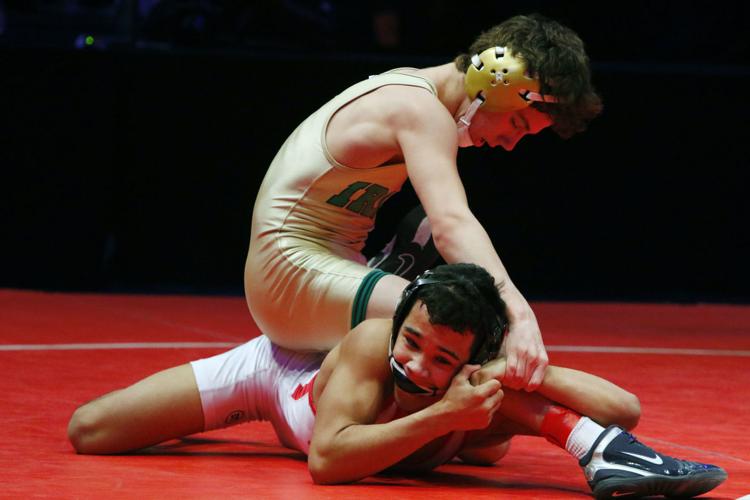 Wrestling State Finals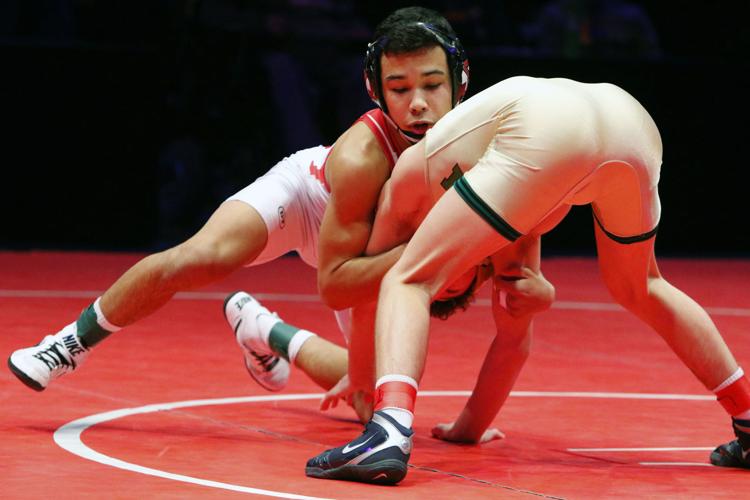 Wrestling State Finals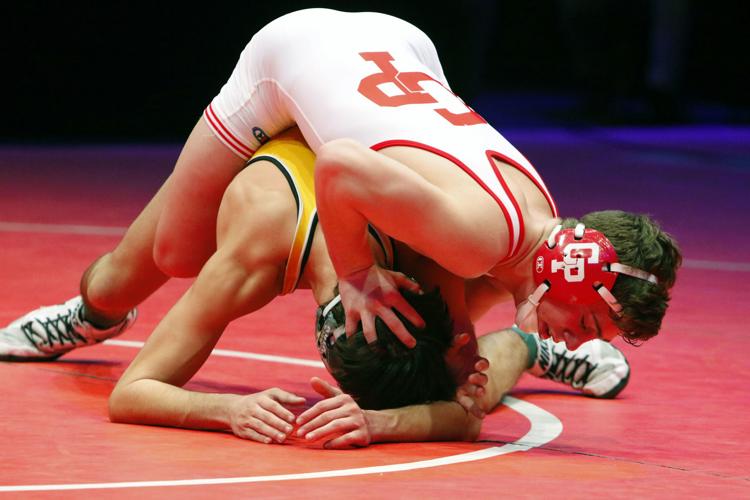 Wrestling State Finals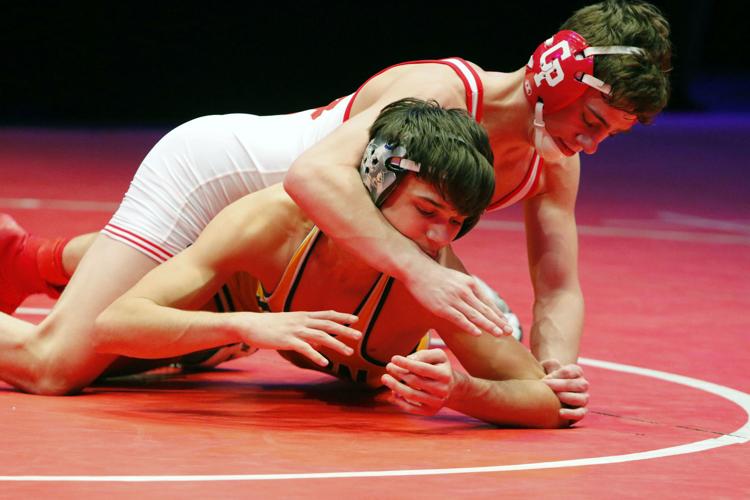 Wrestling State Finals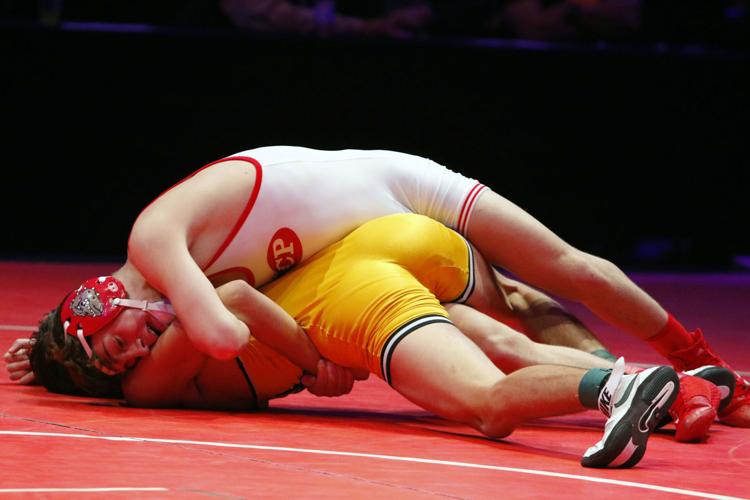 Wrestling State Finals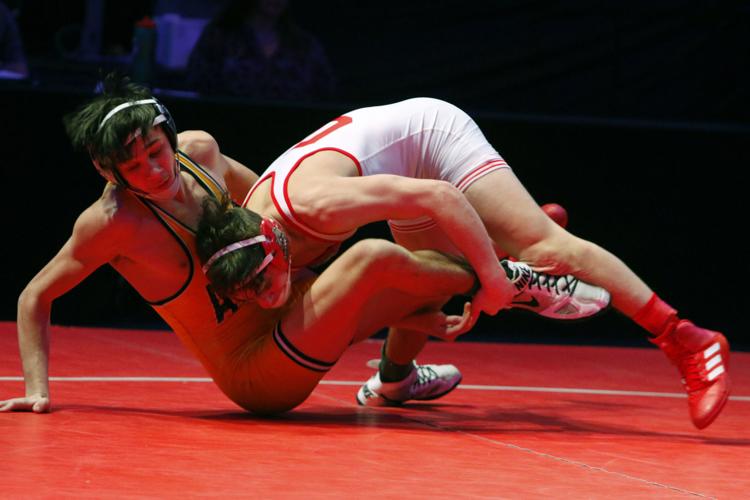 Wrestling State Finals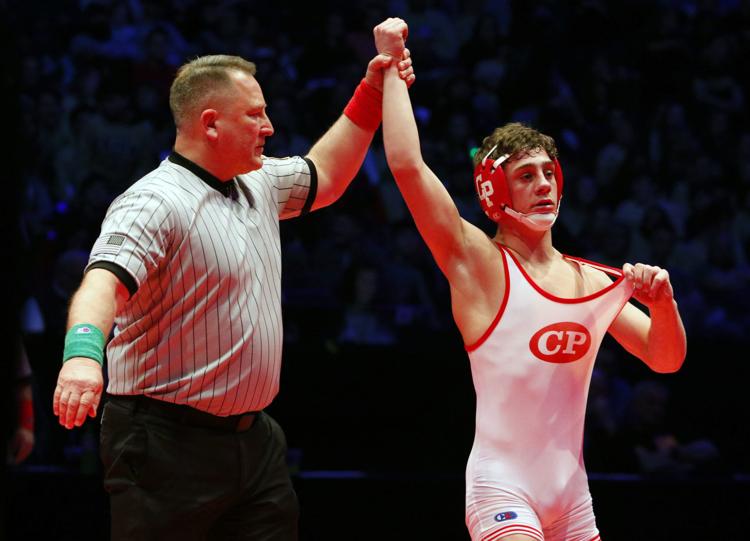 Wrestling State Finals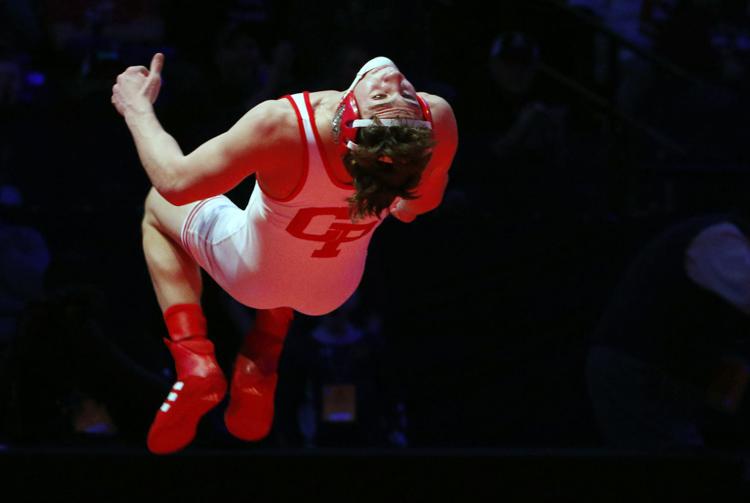 Wrestling State Finals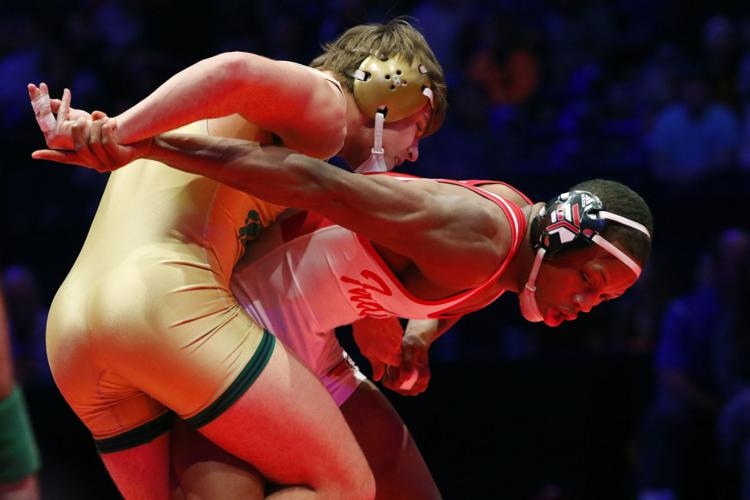 Wrestling State Finals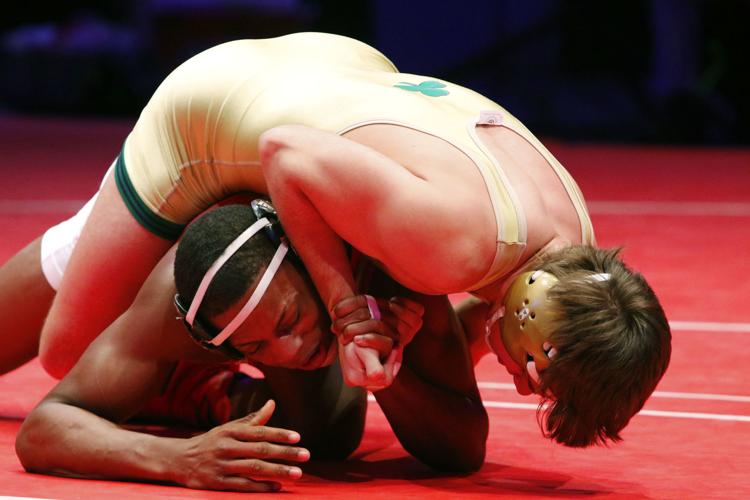 Wrestling State Finals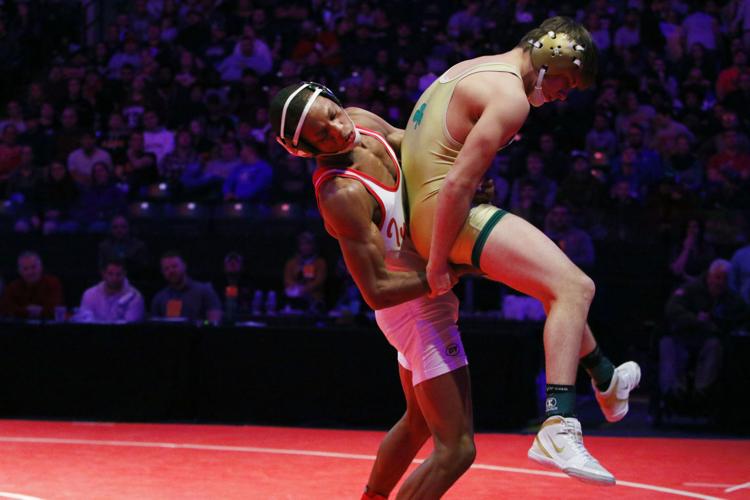 Wrestling State Finals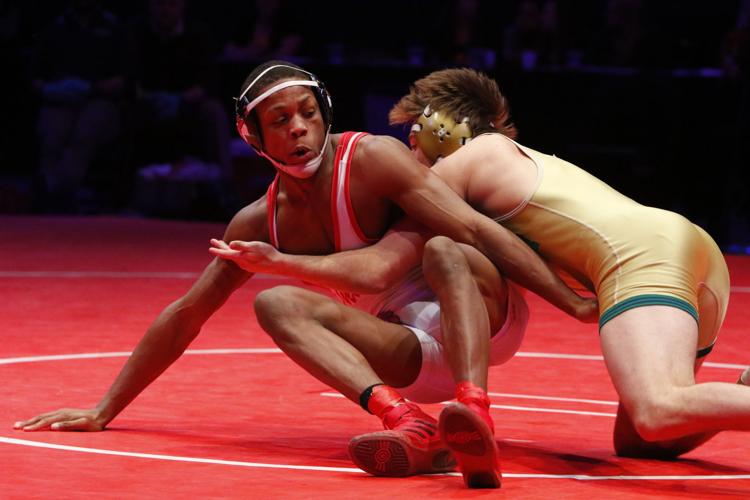 Wrestling State Finals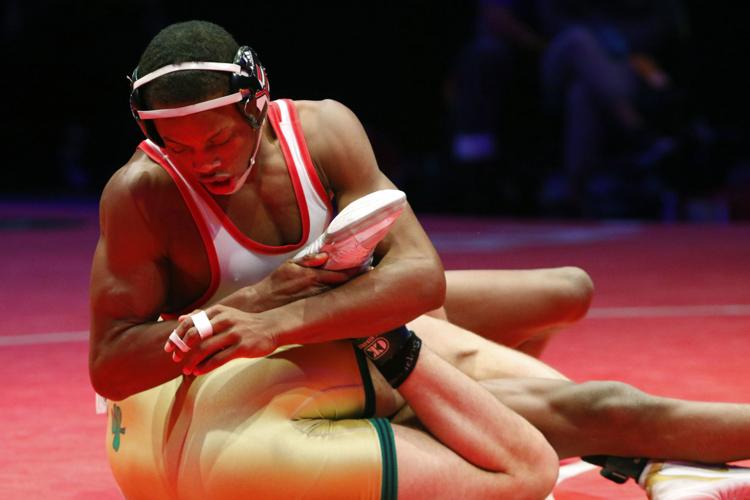 Wrestling State Finals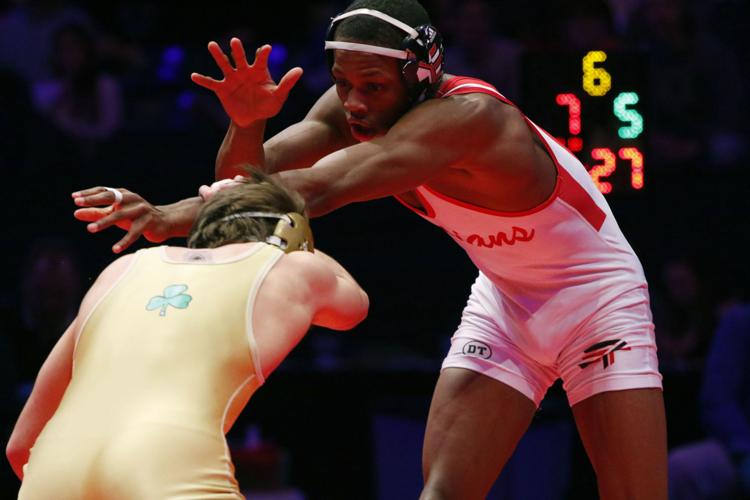 Wrestling State Finals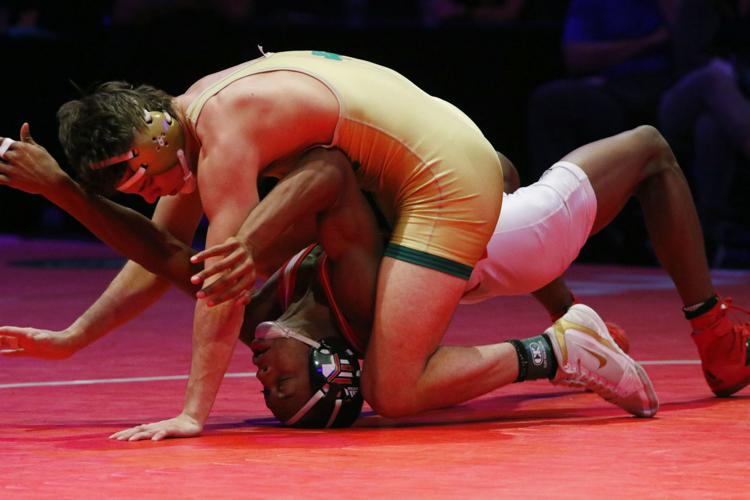 Wrestling State Finals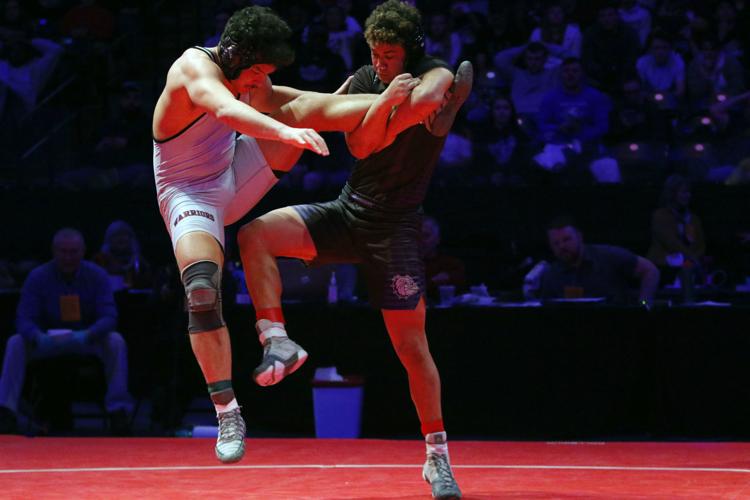 Wrestling State Finals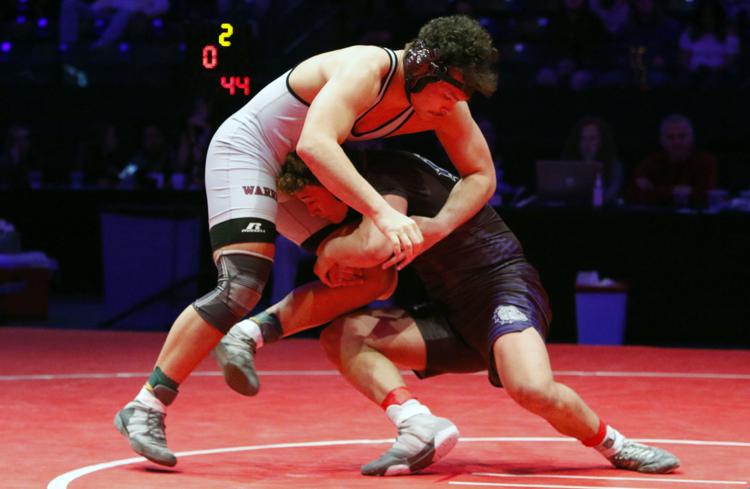 Wrestling State Finals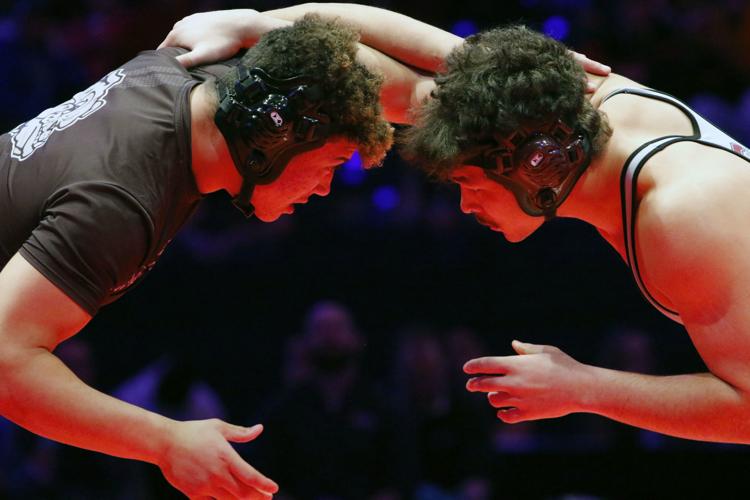 Wrestling State Finals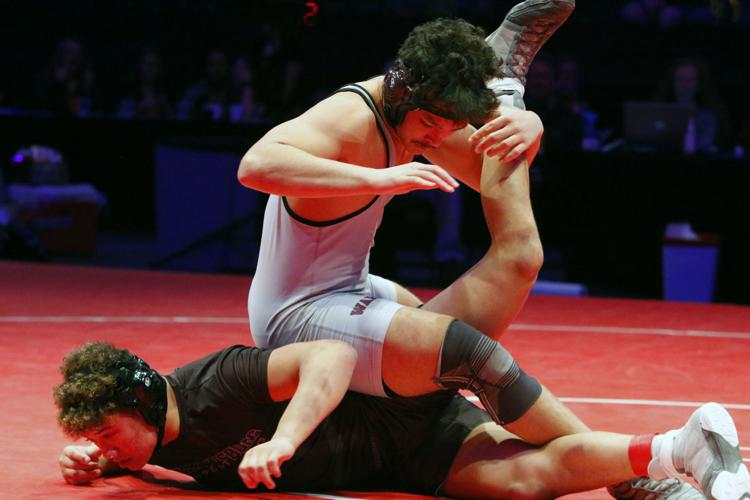 Wrestling State Finals