KOUTS — Kouts was right there.
Sophomore guard Matthew Baker drained a corner 3-pointer in the closing seconds of the third quarter to cut Andrean's lead down to one point heading into the final period on Wednesday night. The Mustangs' fans, though limited due to COVID-19, cheered loudly in their home gym as their team inched closer to a potential upset.
The 59ers pulled away for a 73-59 victory, outscoring Kouts 27-14 over the last eight minutes.
Another test for the Mustangs and another shortcoming.
This time, however, the loss didn't mark the end of the their season. Instead, it represents an opportunity for the team to improve on its quest for respect.
"The conversation after the game was that we knew what we were walking into with Andrean," Cale Wireman said. "That's why we played them and played in the (Wabash Valley Classic). We want to play teams that are going to push us. ... No one is going hang their head on our team because we knew we might take some losses by (playing a stiffer schedule), but it's going to make us better and help us reach our goals."
Wireman, a senior, has already left his mark at Kouts alongside his twin, Cole. Both guards have eclipsed 1,000 points in their prep careers, with Cale surpassing that milestone Dec. 30 in an overtime win against 2019 Class 2A state runner-up Linton-Stockton.
His brother, Cole, also holds the Mustangs' single-game scoring record with a 51-point outing in a victory at Hebron on Nov. 27.
But for them, points and individual accolades won't cut it. They want hardware — postseason hardware.
"It would mean pretty much everything to this team," Cale Wireman said of advancing past the sectional round. "Our sophomore year, we actually sat down and wrote out a list of goals that hang in our locker room on some poster boards. One of them is to win state, and going into this year, we know it's our last shot."
Before Kouts can make a trip down I-65, though, it must first capture a sectional title, which hasn't happened since 2012. The Mustangs have come painfully close in each of the last two seasons, losing to 21st Century in back-to-back Class A sectional finals.
This season, Cale Wireman and his teammates demanded to play a tougher schedule to gear up for a potential rematch with the Cougars, who are known for playing bigger schools, and any other team that could be standing in the way of a deep postseason run.
Kouts coach Kevin Duzan was all in.
"The seniors, Cale, Cole, Hunter (Kneifel) and Parker (Kneifel) came to me and said, 'We need to play better teams so that when we get to sectionals, we're more prepared for teams like Gary 21st,'" Duzan said. " ... They told me, 'We've won 22 games each of the last two years, but we don't care about that. We want to play teams that make us better.'"
The result? A schedule that includes the aforementioned matchup with Linton-Stockton in the Wabash Valley Classic, as well as meetings with Class 4A opponents Bloomington South and Terre Haute South in that same holiday tournament.
The Mustangs lost to Bloomington South but bounced back with victories over Terre Haute and Linton-Stockton to close out the 2020 calendar year.
Duzan also set up Kouts' first contest against Andrean, which proved to be another bump in the road for his program.
Despite the defeat, Duzan pointed out several bright spots for his team, including starting forward Cooper Schoon. The senior doesn't receive as much attention as the Wiremans and Kneifels, who have been staples of the program for the last few years, but at 6-foot-4, 190 pounds, Schoon brings a level of physicality to the court that his counterparts don't have.
It also helps that he can play above the rim, as evident by a left-handed tip-dunk against the 59ers.
"For a right-handed kid, that was pretty impressive," Duzan said. "I don't see a lot of big time basketball in the leagues we play in, but for anybody to get up there and do that, that was pretty impressive."
Cale Wireman called Schoon the team's "anchor," and Schoon said he doesn't mind doing the dirty work for the Mustangs. Whether it's setting picks or rebounding, he understands the importance of his role, and relishes the opportunity to occasionally bring the crowd to its feet.
"My favorite part of the game is probably getting tip-dunks. The best is when no one expects it," Schoon said with a laugh. "Even with setting screens and stuff, I enjoy it. I like being a team player."
Duzan, who is in his sixth season at the helm, is fully aware of how talented his squad is and more specifically its graduating class. The Wiremans, Kneifels and Schoon headline a team that is currently ranked as the No. 2 Class A program in the state by the Associated Press.
But even still, that recognition, albeit in a state-wide poll, isn't enough and it isn't the test.
For Kouts, the true test is to gain respect by turning this season into a special one. And from the Mustangs' perspective, the only to do that is to win when it matters most.
"I've talked with this group and told them, 'Guys, this is it. This is our last chance together,'" Duzan said. "It's going to be hard on me when they leave because I've watched them grow up and become the young men and basketball players that they are now. ... You just pray that we can stay healthy (amid the coronavirus pandemic), and hopefully we can get the chance to make a run."
Gallery: Andrean at Kouts
Gallery: Andrean at Kouts boys basketball
Andrean at Kouts boys basketball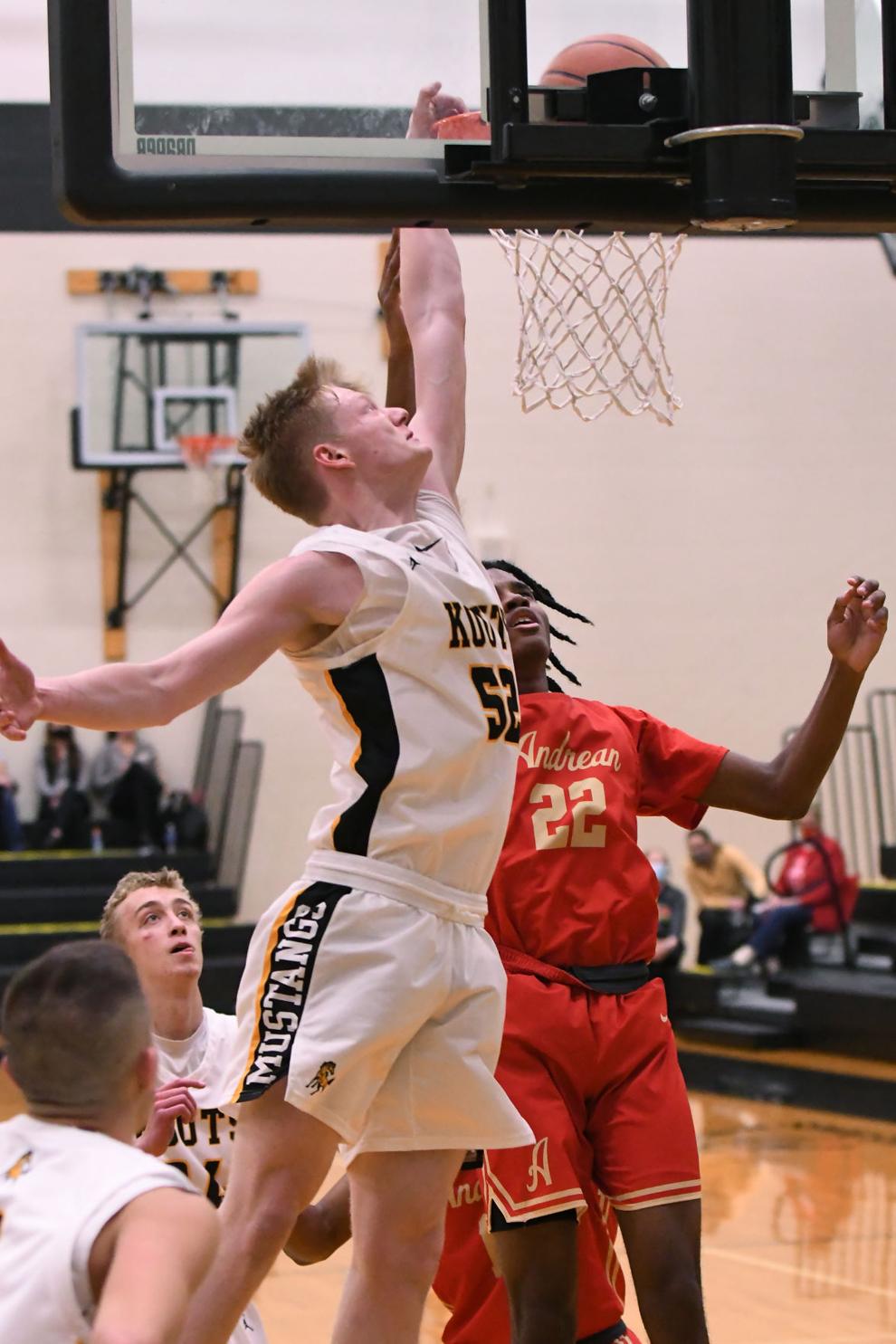 Andrean at Kouts boys basketball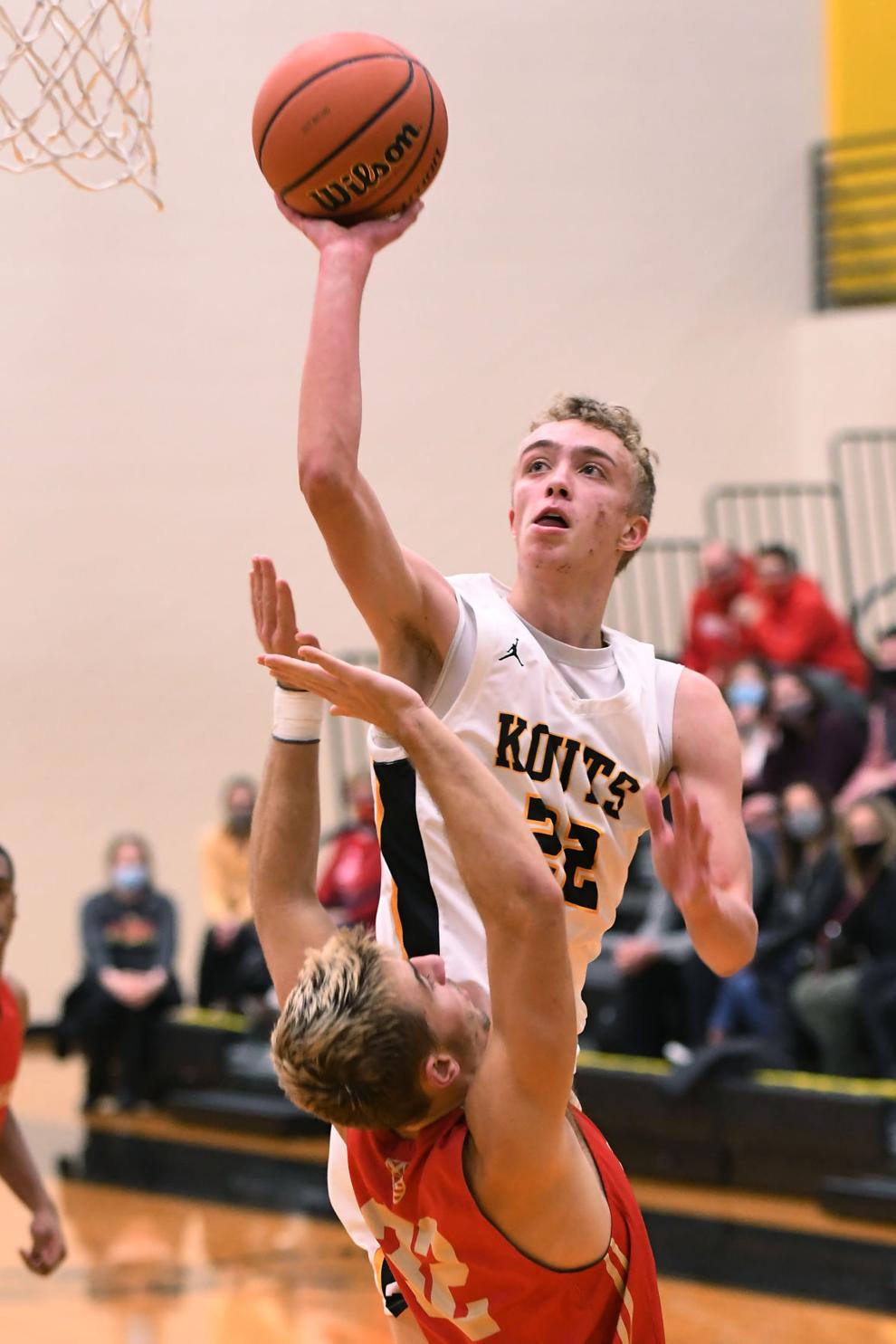 Andrean at Kouts boys basketball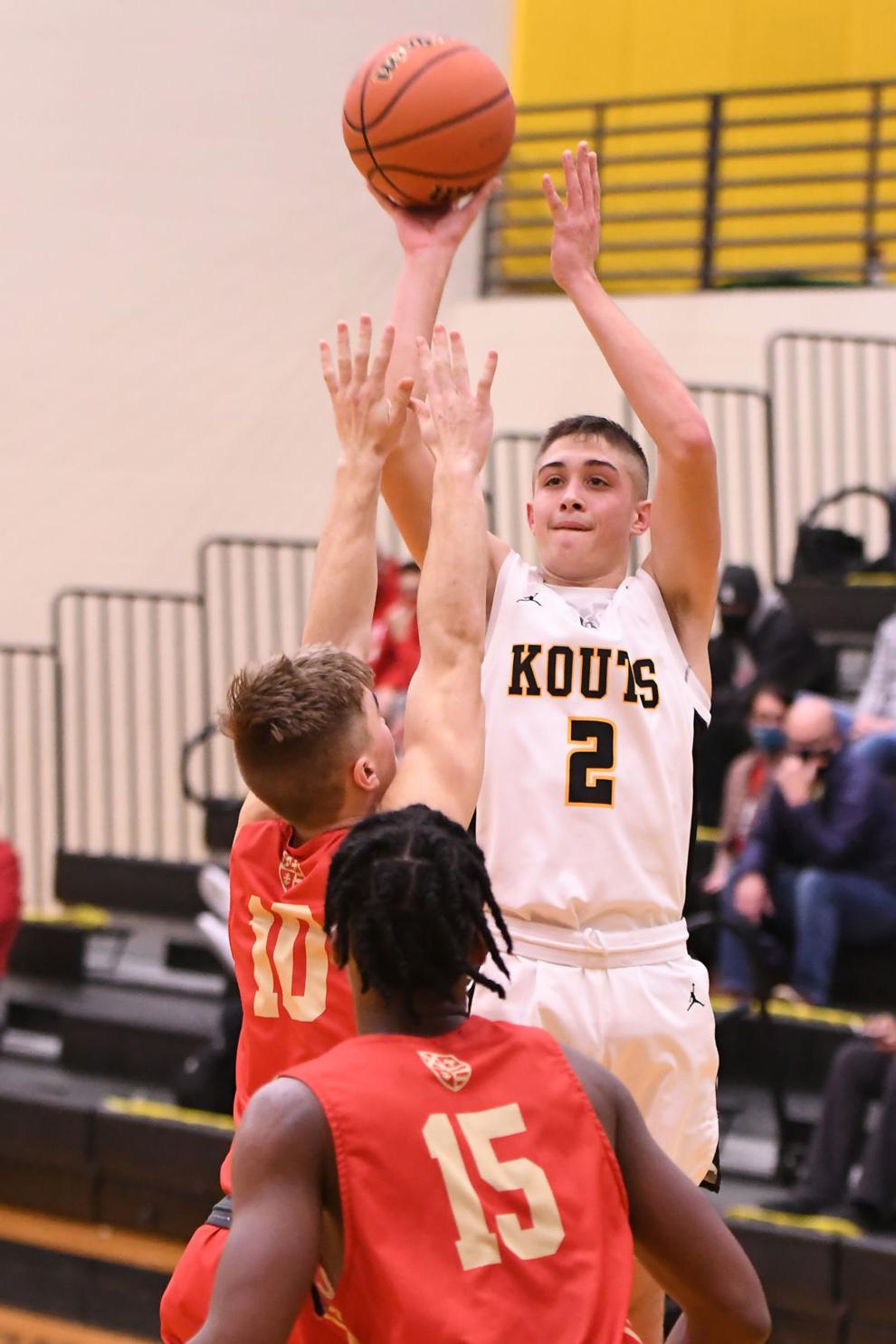 Andrean at Kouts boys basketball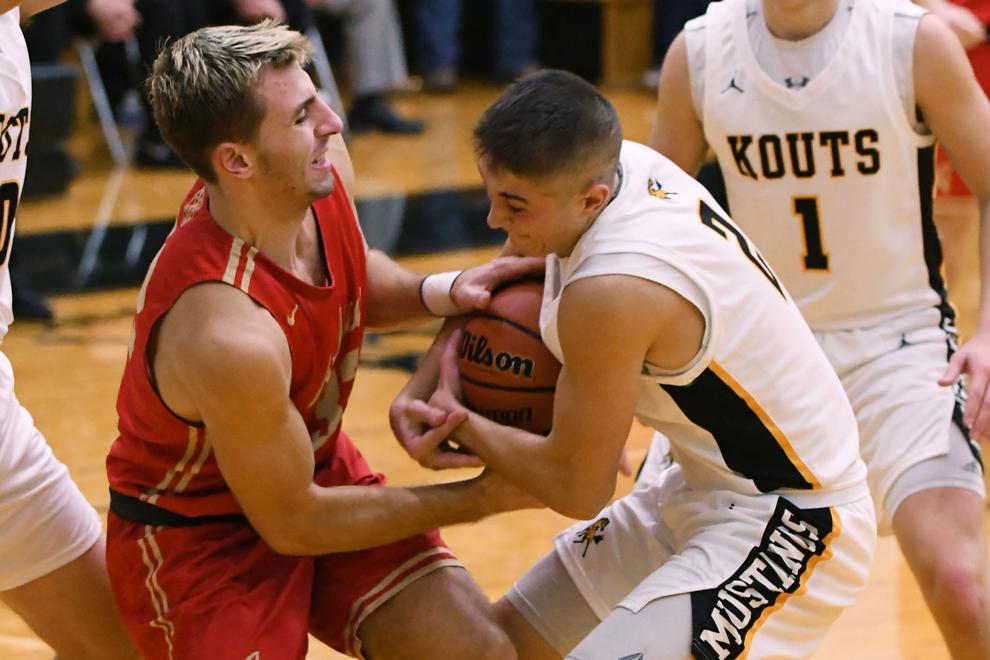 Andrean at Kouts boys basketball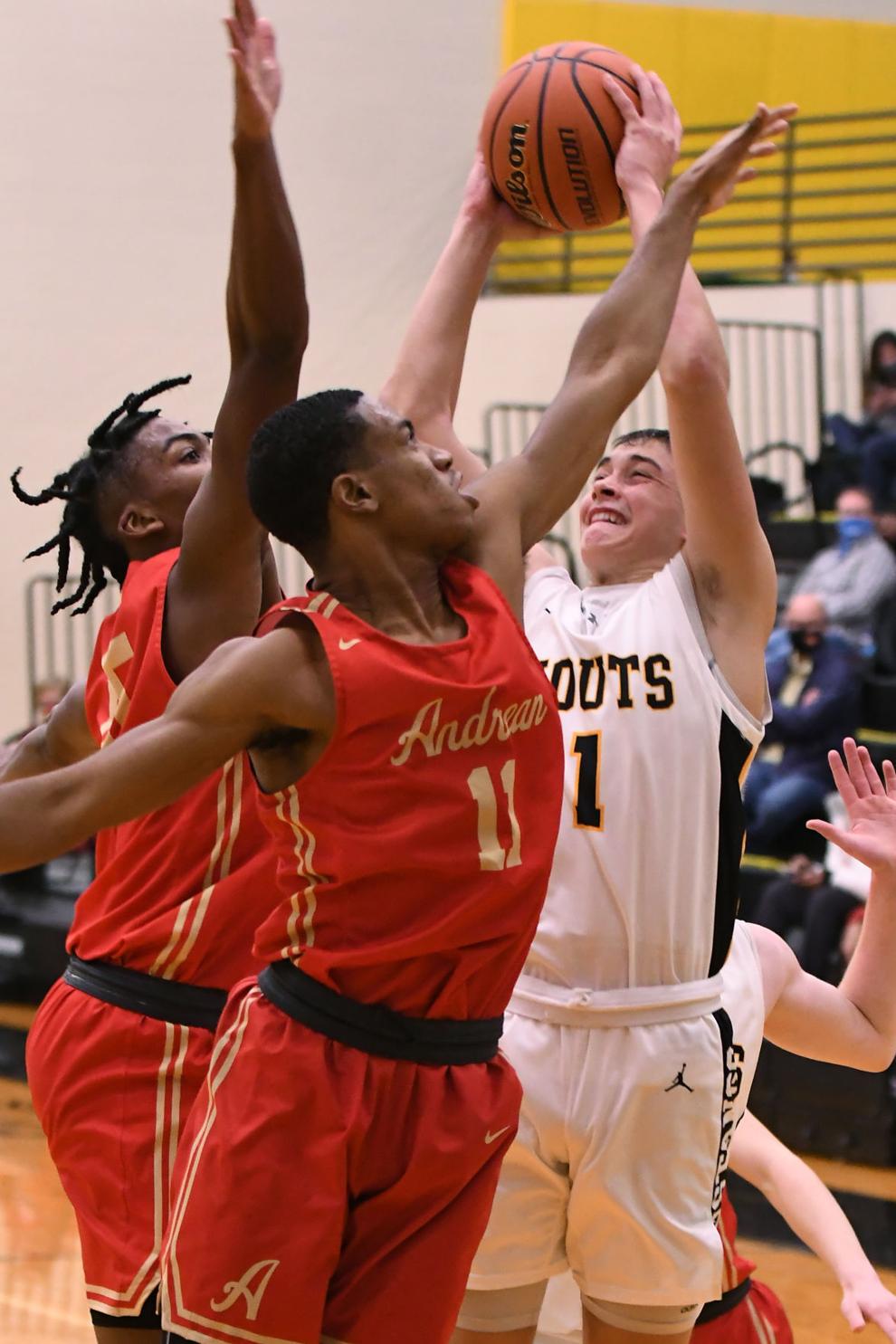 Andrean at Kouts boys basketball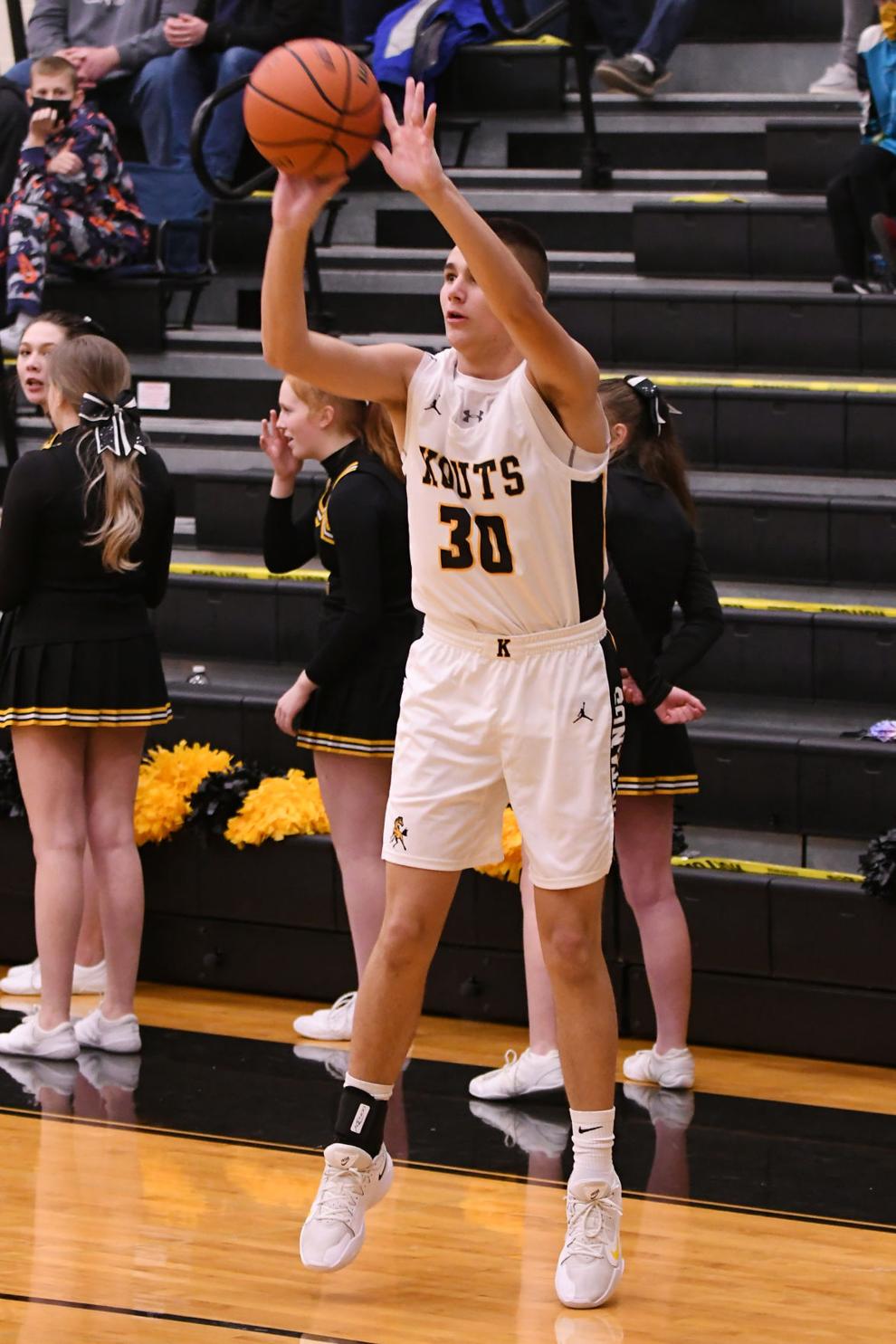 Andrean at Kouts boys basketball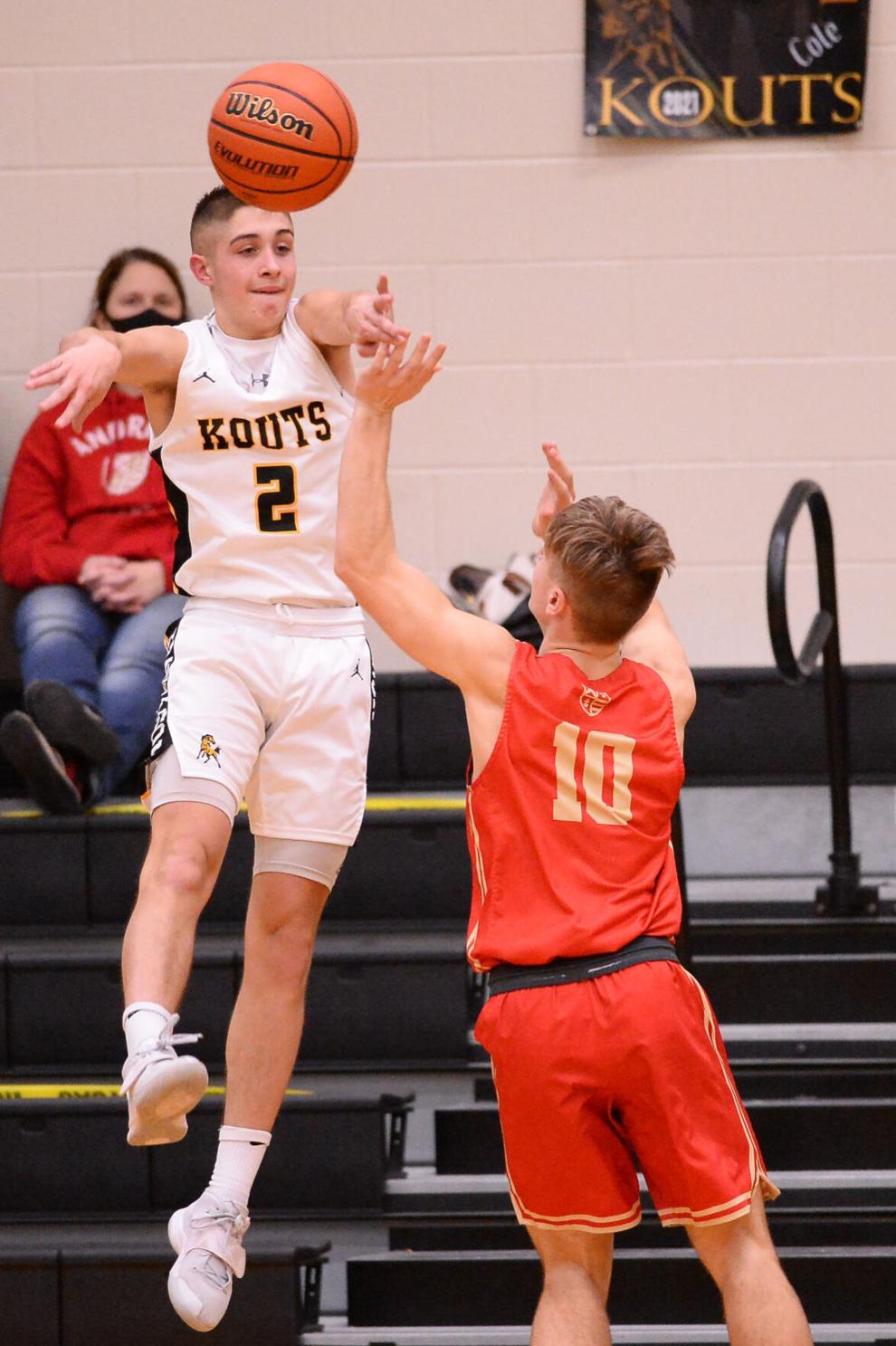 Andrean at Kouts boys basketball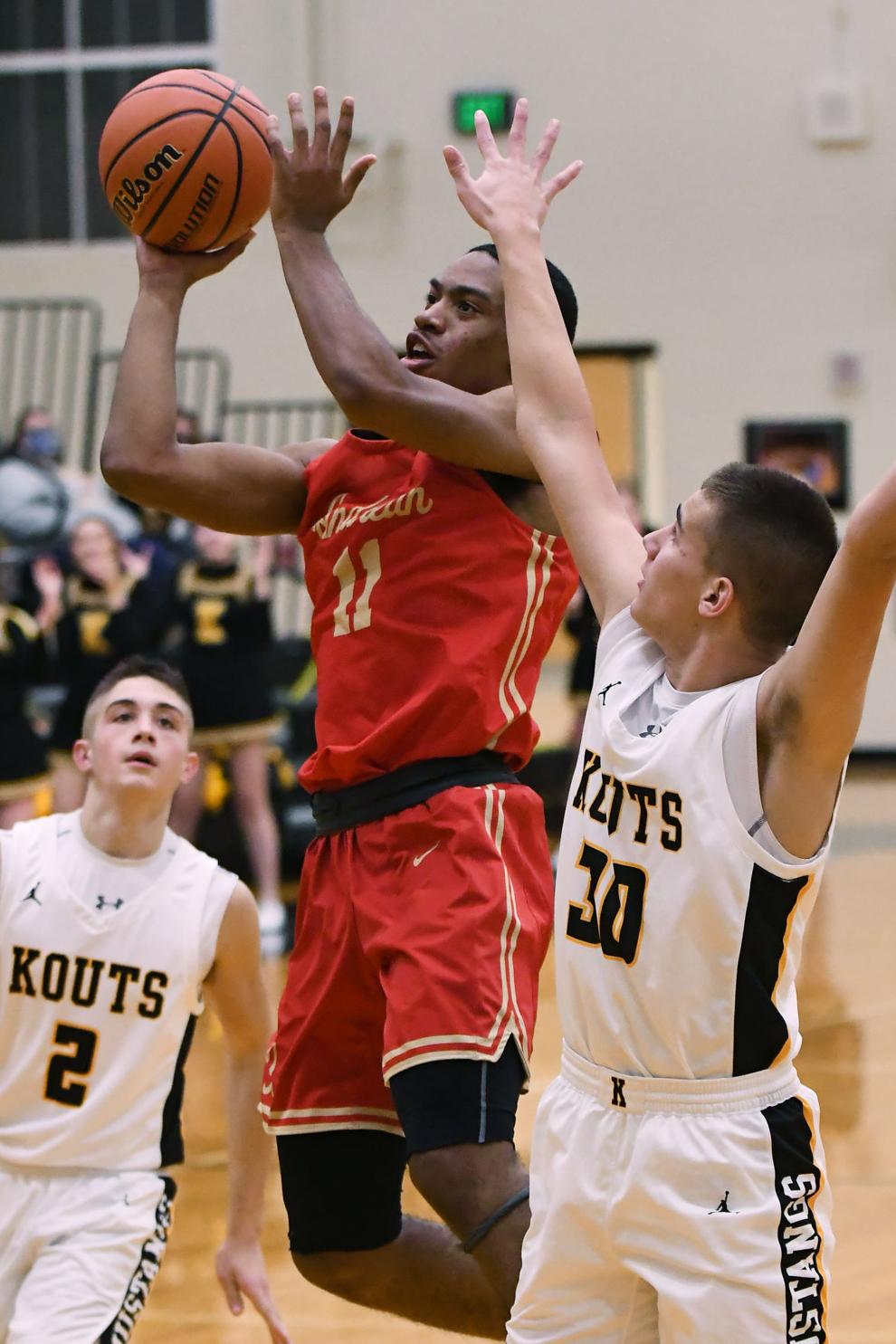 Andrean at Kouts boys basketball
Andrean at Kouts boys basketball
Andrean at Kouts boys basketball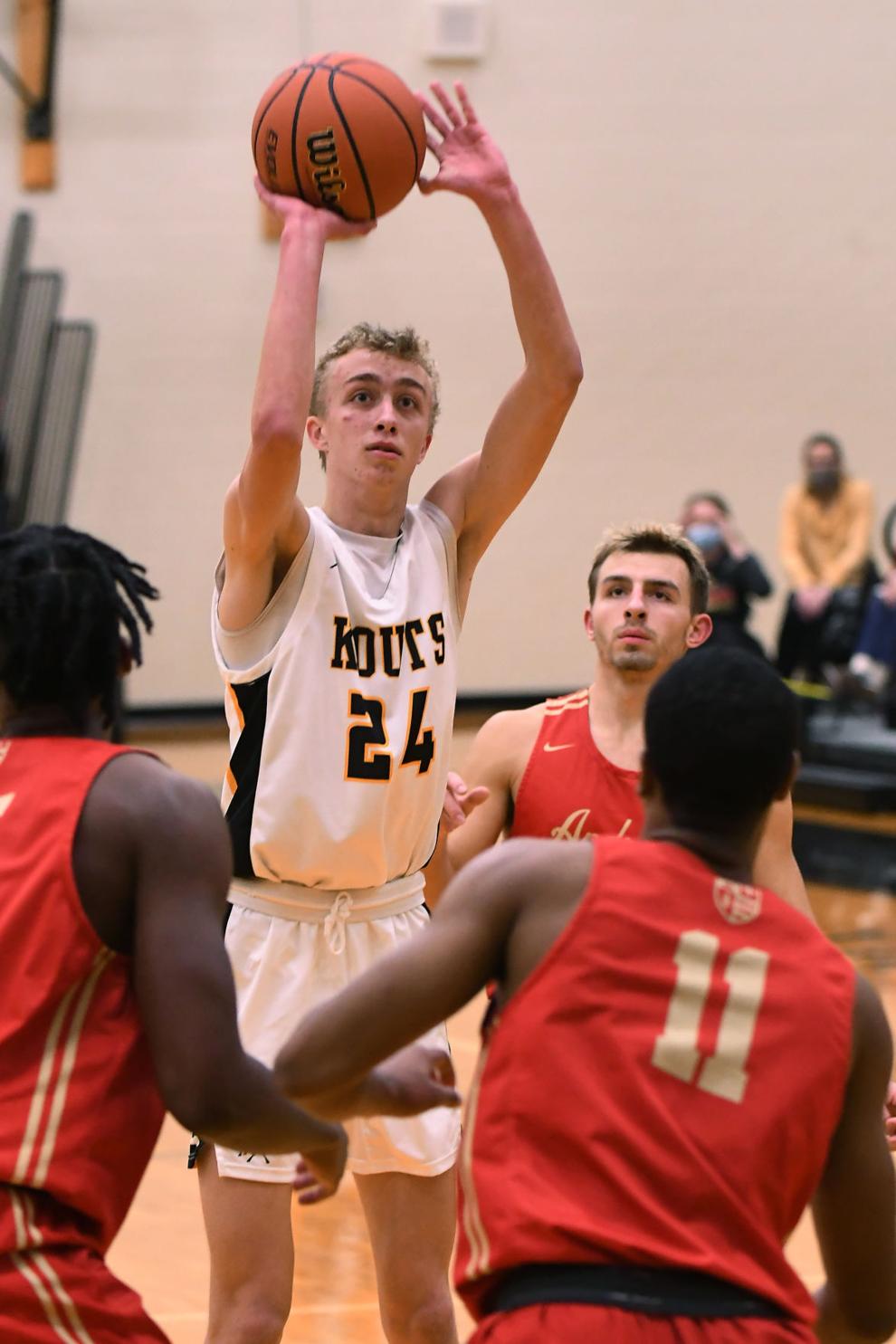 Andrean at Kouts boys basketball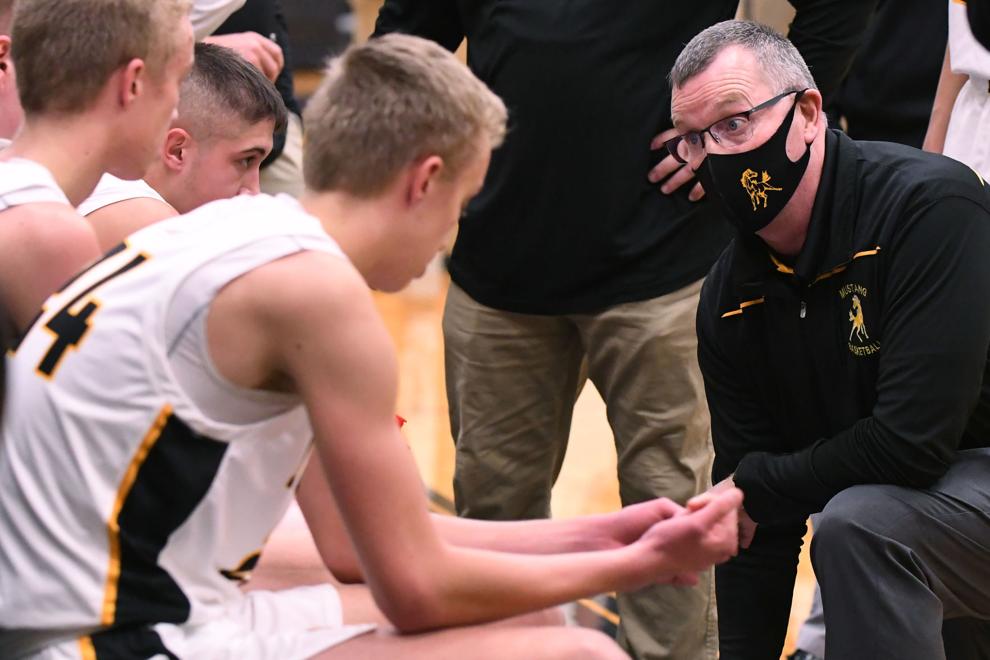 Andrean at Kouts boys basketball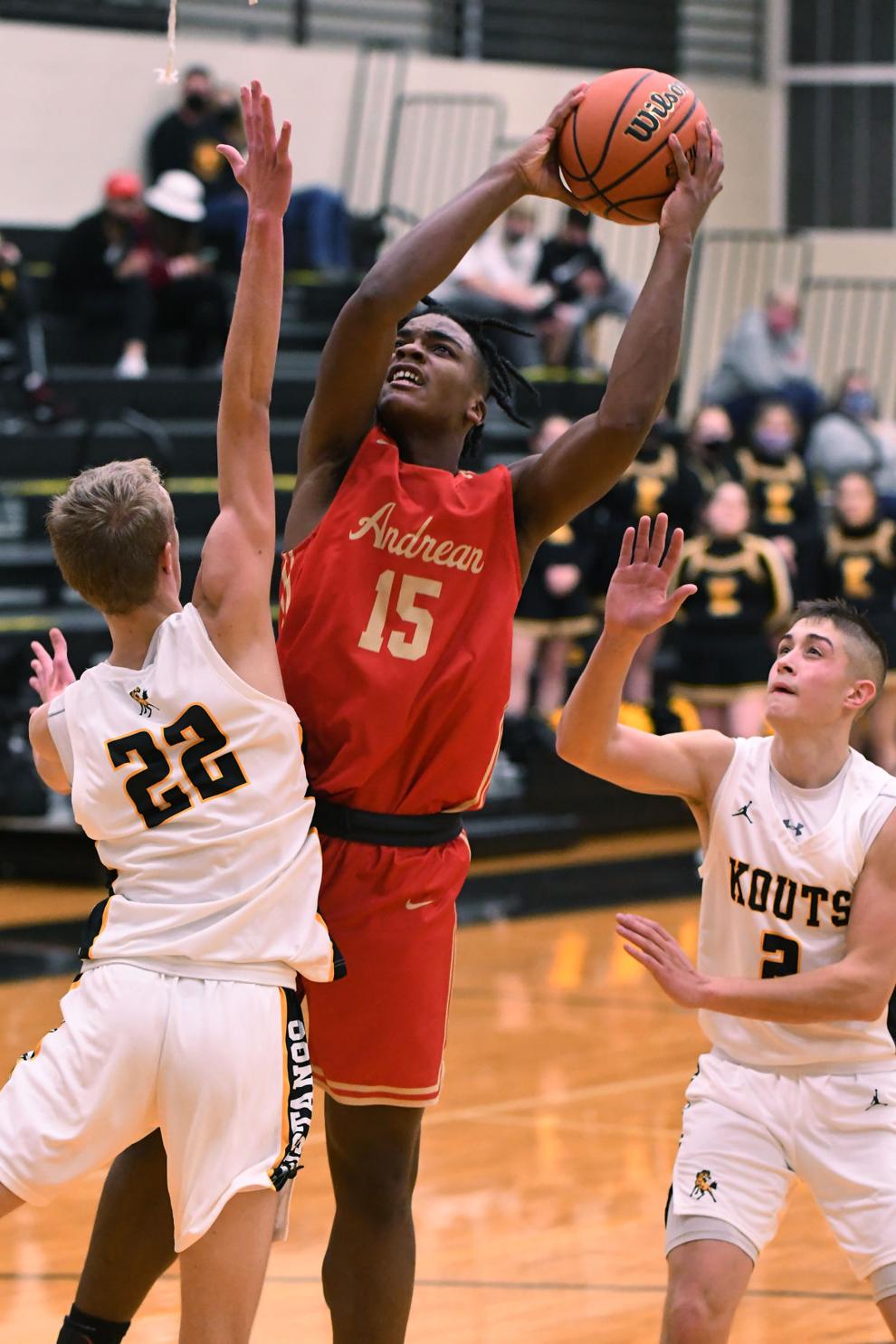 Andrean at Kouts boys basketball