LANSING — Bob Tengstrand's been coaching badminton at TF South for 35 years.
He's coached a lot of great players in a program that has been very successful. The Rebels have won two team state titles and had eight top-10 finishes. Cassie Breshock and Jenna Pasko won a doubles state title in 2014.
But he's never had a player do what "Poison" Ivy Flores accomplished this season.
The senior will play in her fourth state final Friday at Eastern Illinois University in Charleston. She's the first Rebels singles player to qualify for state four times.
"She sets examples for the girls to follow. (She has a) hard-work ethic, never missed a practice," Tengstrand said. "She gave up other sports. She gave up taking (college credit) classes at South Suburban (College). And the kids know it. That's a quiet leader, I like to call it."
Flores is proud of her accomplishments.
"I left my spot here at TF South so people will remember me," Flores said.
A year ago, Flores was seeded in the 9 to 12 grouping and reached the fifth round of the consolation bracket. She advanced to the second day of the tournament for the first time. She broke down and cried afterward.
"I failed in my first two attempts," she said. "This year, I would want to win another game. But if I go into Saturday and I lose that game it's totally fine as long as I tried my best and there's no regrets."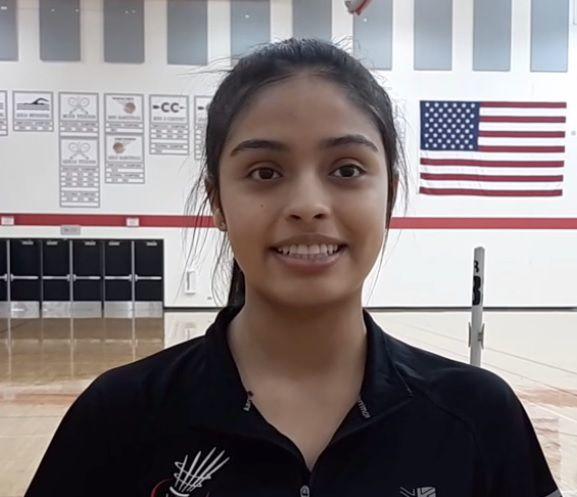 You have free articles remaining.
Keep reading for FREE!
Enjoy more articles by signing up or logging in. No credit card required.
Flores is seeded in the 13-16 group. She'll play Lincoln-Way East's Casey Kirschsieper in the first match. Flores beat Kirschsieper twice this season.
New Trier junior Mia Gabelev is her likely second-round opponent. The task gets more difficult from there, with a path filled with players with national reputations.
"All our kids are homegrown," Tengstrand said. "(Other players) take private lessons all year round. We don't have that. We're probably the only school that's ranked every year that we do (the training)."
Flores carries a 54-7 record into the state meet. She's 206-30 over her four years with the Rebels. She's a four-time South Suburban Conference champion and a three-time sectional champ.
"She's just tough," Tengstrand said. "She doesn't get rattled on the court. You can't tell if she's winning or losing. When she comes off the court, if you didn't see the match, you can't tell if she's won or lost. She doesn't get emotional or get upset."
A regular-season loss to Naperville North's Bhaavya Manikonda, seeded No. 2 Friday, actually boosted Flores's confidence. The Rebels play a schedule loaded with the top talent in the state and that experience is something she believes will help her this weekend.
"A lot of girls feel pressured at 20-20, 21-22. I used to get really stressed out. That's when your shots go out," Flores said. "Junior year and senior year, I've been able to handle that and I'm able to contain myself. I know I've got this. I know how to contain the pressure."
Flores started playing badminton as a sixth-grader, going to practices and summer camps with her older sister Fritzi, who's about to graduate from the University of Illinois. Ivy will follow here there in the fall to major in broadcast journalism. She'll also play club badminton.
There's just one thing left to do first.
"I would cry (if I won a state title)," Ivy Flores said. "Everything would be summed up at state, and I'd know I gave it my all."