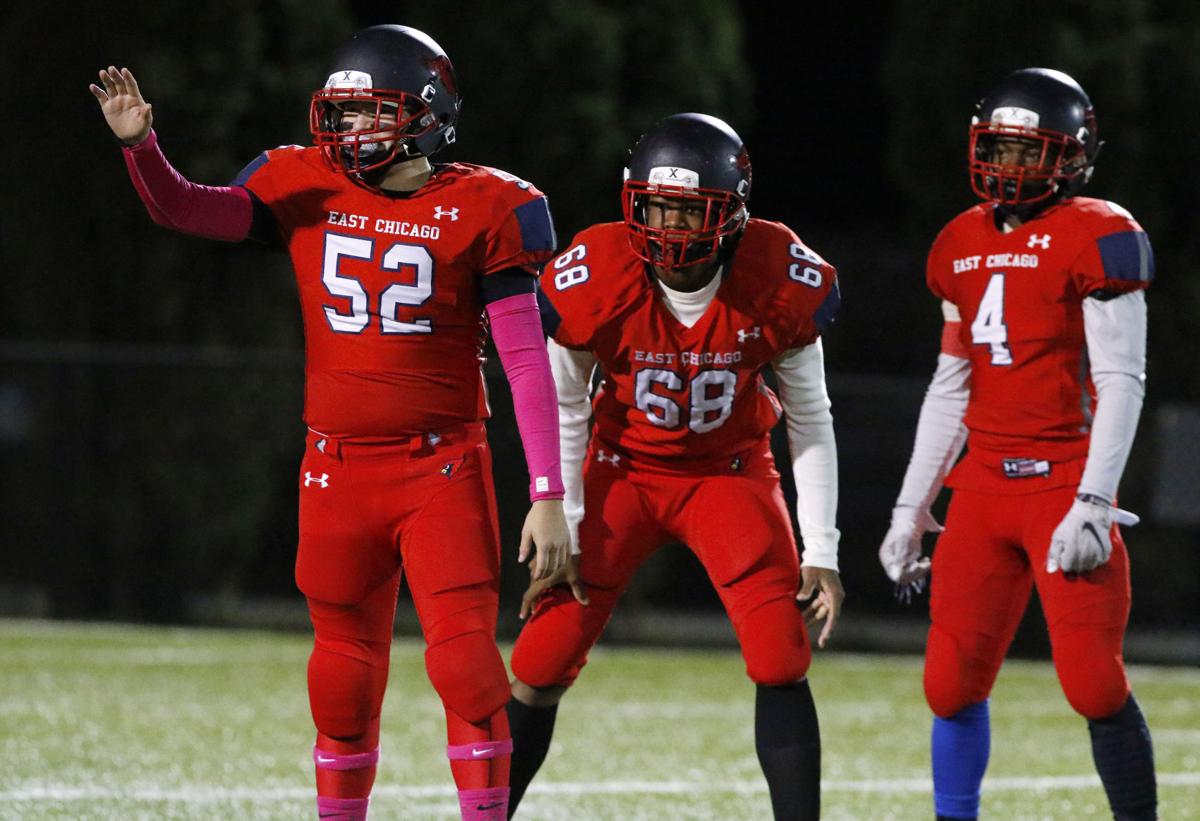 One day after the IHSAA officially kicked off the fall sports season, EC Central is back in action.
Although School City of East Chicago administrators elected to begin the 2020-21 school year online for at least the first nine weeks, following a school board meeting Monday night, Superintendent Dee-Etta Wright was pleased to share that prep sports activities are no longer on hold.
"We are going to resume with Phase 1 effective (Tuesday)," Wright said.
Phase 1 of the Indiana Department of Education's return to play plan began July 6, and the IHSAA permitted schools to move into Phase 2, which allows contact sports to use contact, on July 20. However, EC Central has hardly been able to practice.
"We're just hoping that we don't have any more cases because if so, we'll have to shut down for another two weeks," Wright said. "But yes, we're excited to be back."
At the moment, there at least seven Region schools that have suspended team activities for one or more sports. They are: Chesterton, Clark, Gavit, Hammond, LaPorte, Michigan City and Morton.
EC Central is at least one of 13 Northwest Indiana schools that previously suspended practices for one or more programs but have since resumed workouts. The others are: Boone Grove, Calumet, Highland, Kankakee Valley, LaCrosse, Lake Central, Lake Station, Munster, Portage, River Forest, Valparaiso and Wheeler.
The Cardinals are scheduled to scrimmage Calumet at home Aug. 15, before hosting Hanover Central in their season opener Aug. 21.
As the 2020 football campaign creeps closer, Wright added that the School City of East Chicago will not implement a blanket suspension of team activities at EC Central, unless it is absolutely necessary.
"We are trying to keep all sports separate and only shut down specific sports rather than the entire (school)," Wright said.
Michigan City has already taken that approach.
Wolves athletic director Craig Shaman announced Tuesday via the school's athletics website that volleyball workouts have been halted due to one of the program's players testing positive for COVID-19.
"Because of this situation, (Michigan City High School) athletics is suspending all volleyball team practices, effective immediately," Shaman wrote. "All team facilities and equipment will be thoroughly disinfected. At this time, we do not have a return date for volleyball; we will notify volleyball athletes and families when practices can safely resume."
After completing its first official practice of the 2020 season Monday, the Wolves volleyball program has now been shut down twice in the last eight days. According to the IHSAA bylaws, a volleyball team is required to have at least 10 practices before it can compete in a match.
"Our athletic department has contacted all team members and coaches who were in close contact with this individual," Shaman wrote. "We have also notified the LaPorte County Health Department and will be working under their guidance, as well."
Gallery: Morton at EC Central football
Be the first to know
Get local news delivered to your inbox!