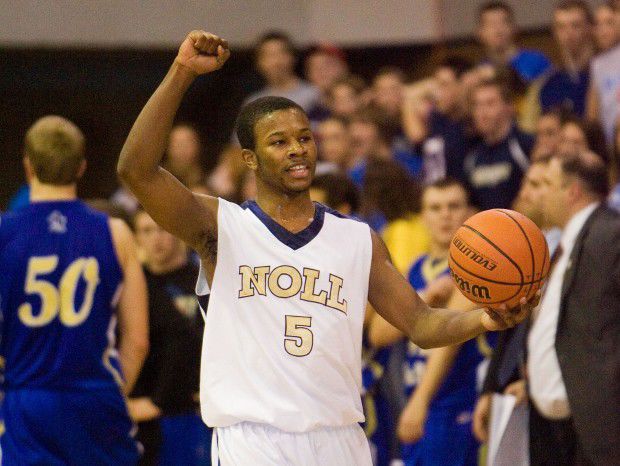 HAMMOND — Bishop Noll has struggled to find stability within its boys basketball program as of late, but Warriors athletic director Eric Roldan believes that is about to change.
On Monday, Bishop Noll announced in a press release that 2012 graduate John Dodson III, a former teammate of Roldan, will return to his alma mater as its new boys basketball coach. He's the team's fourth coach in a little over a year.
"Obviously, we played together and have a history here and had some success with the basketball program," Roldan said. "But he still had to come in and do his thing to wow the committee and make himself the candidate that stood out and the one that we were most comfortable with moving forward."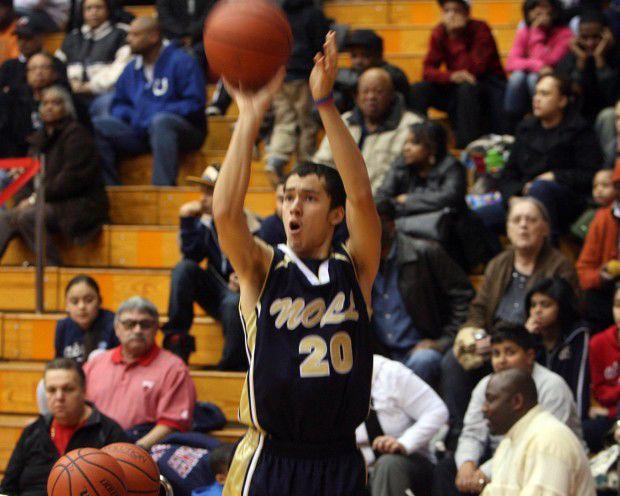 Dodson replaces interim coach Murray Richards, who took the reins when former coach John Boyd abruptly resigned after coaching five games at the start of the 2019-20 campaign. Boyd replaced Josh Belluomini, who resigned after six seasons.
Roldan and Dodson were both junior guards on the Warriors' state runner-up team in 2011, which had its undefeated season ended (26-1) in a one-point loss to Park Tudor in the Class 2A state championship.
"I'm definitely excited," Dodson said. "From the day that I saw there was an opening, I thought it would be no better place to start my head coaching career than where I came from." 
Dodson scored four points in the lone state final appearance in program history and went on to play at Benedictine University, a Division III program in Lisle, Illinois. During his senior season in 2015-16, Dodson averaged 10.7 points and started all 32 games.
As a two-year team captain, he also guided the Eagles to a 31-0 record, before eventually losing to St. Thomas in the NCAA Division III Men's Basketball Championship. Dodson had 13 points, six assists and two rebounds in the 82-76 defeat.
After his playing days, Dodson moved into coaching. He was an assistant for NCAA Division III Milwaukee School of Engineering the past two seasons. 
Roldan believes Dodson, 26, will be a solid fit for the Warriors, especially because of his youth.
"I definitely think he will have a great time relating to our students, being that he isn't too far removed from playing himself and playing at a high level," Roldan said. "He was able to be a part of a championship caliber team in high school and college and then went on to coach at the college level, so I think he will be a tremendous asset."
The Warriors finished 10-13 last season, losing 70-48 to Bowman in a Class 2A sectional opener, and their leading scorer, Jack Reardon, has graduated. Despite Bishop Noll's recent struggles, Dodson said nothing could have dampened his enthusiasm for his new job.
He plans to gather his team together as soon as he is permitted.
"The great thing is that I'll sort of be starting from the ground up and building (the program) back up to where it should be," Dodson said. "I think there is a great group of players coming back, and it gives me an opportunity as a new coach to start establishing a culture through them."
James Boyd's top 10 prep sports games of the 2019-20 season
Times sports reporter James Boyd details his top 10 favorite games of the 2019-20 school year. Stories are ordered from tenth to first.
Be the first to know
Get local news delivered to your inbox!