Josh Juhl looks like any other Valparaiso High School swimmer.
Josh has the classic wide shoulders and broad chest and stands 6-foot-1. His upper body isn't as chiseled as the Vikings' top swimmers', but he's clearly an athlete. It's hard to pick Josh out of the pack when he pulls his black and green swim cap on and straps up his goggles.
On this mid-December night, Valparaiso faces rival Chesterton as heavy underdogs. Josh readies himself for action along with his three relay teammates and, when the first Viking touches the wall, dives in.
The freestyle foursome doesn't finish in the top three, and the Trojans run away with the meet. But Josh energetically approaches his parents' seats and, separated by a barred divider, chatters away.
For all of Josh's similarities to his teammates, he has a vastly different life perspective. The Vikings senior returned to swimming this year after suffering acute heart failure in 2017. He spent weeks at Riley Hospital for Children receiving treatment for myocarditis, a rare condition involving the inflamation of the heart muscle, Riley's Dr. Mouhammad Yabrodi said.
As one of the sickest kids in Riley's intensive care unit, Josh didn't know at the time just how close he came to dying.
"I don't know what it was, but after that, it just changed my whole entire life," Josh said. "I did a lot better in school. I was just a better person overall. I don't know what it was. It was kind of like a change that came out of nowhere."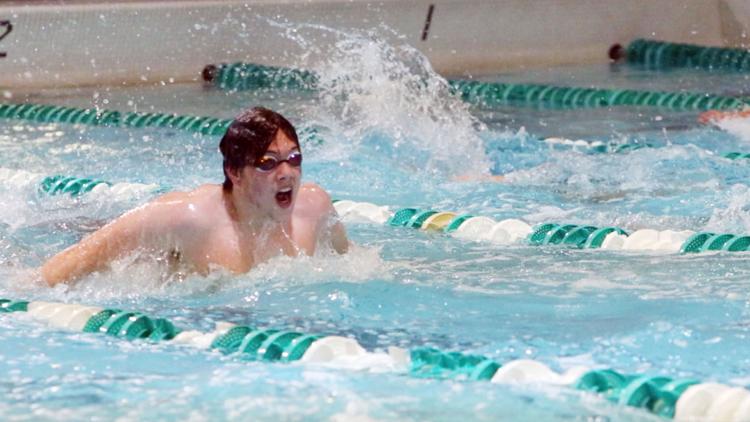 No one expected Josh to come down with a serious heart condition at age 16, especially one that would nearly cost him his life.
Busy lifting weights before school, studying AP Calculus and hanging out with his girlfriend, he had no idea his heart health was in decline. It caught up to him in September 2017 when Josh tried to help lift a StairMaster into the neighbors' home. He doubled over, struck with chest pain, shortness of breath, a pounding heartbeat and overall weakness.
For days, Josh had experienced milder symptoms of the heart condition, but still, he felt good enough to walk around Chicago later that weekend with his girlfriend.
"Everything he did was like the worst thing you could possibly do," Elise Juhl, Josh's mom, said.
Elise and Rob Juhl, Josh's father, took their son to his typical doctor and then to Franciscan Emergency Center in Chesterton to receive tests like an electrocardiogram (EKG), a chest X-ray and blood analyses. When doctors examined the results, they sent Josh in an ambulance to Riley so he could see a cardiac specialist who could better treat what they believed to be myocarditis.
It was at Riley in Indianapolis where a team of physicians and staff kept Josh alive, even though Yabrodi said Josh's heart was pumping with an abnormal rhythm and below 30 percent efficiency. He had fluid in his lungs, but thanks to Josh's swim training, he didn't need to go on a ventilator.
Yabrodi said it wasn't an easy decision.
"This is one step before he (would) start to have cardiac arrest, to be honest," Yabrodi said. "I can tell you, other kids, they will get themselves incubated on the mechanical ventilation easily, because they get very weak quickly. But he was in really good shape, and that's why he handled it very well."
Myocarditis manifests itself when the heart's inflammation makes it difficult to pump blood, Yabrodi said. The virus that causes myocarditis often never results in outward symptoms, which Yabrodi said makes the condition even more dangerous — patients can suddenly collapse due to sudden cardiac death despite no previous signs of illness.
As they watched their son, attached to countless machines with tubes sticking out at all angles, Rob and Elise put on a brave face for Josh. It wasn't until after leaving his side the parents could comprehend the unexpected effects of the heart condition that their 16-year-old was battling. But, Elise said, she knew they were there for a reason when Josh sat up and said to her, "This is what I want to do. I want to be a cardiologist."
"Once I got out of Riley," Josh said, "My heart was set on that."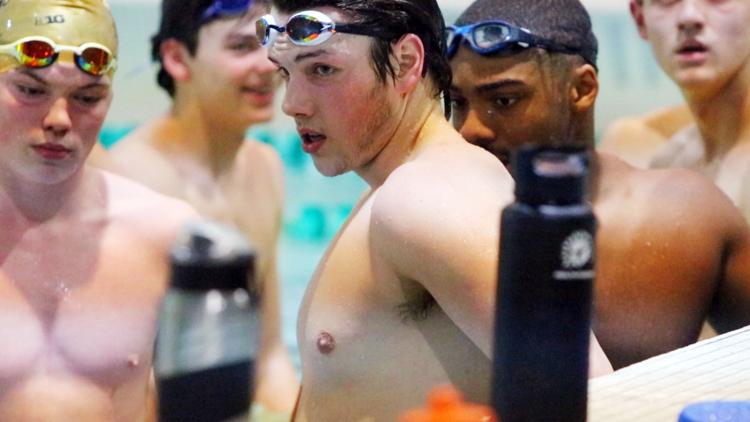 Two weeks later — after countless pleas for Chick-fil-A and, finally, a stabilized heart rate — Josh got what he wanted most, to return home. Still, it would be another month before he could resume any type of physical activity, and three months before he could return to school based on typical patients' recovery curves.
Josh shattered expectations almost immediately. When, at a three-month checkup, Josh's physician said he could return to lifting weights, the Juhls flashed each other knowing looks. Josh had already started lifting two months prior.
When Josh returned to Valparaiso High School full time in January 2018, family, coaches and friends noticed a palpable difference.
"He was just different to me when he came home," Elise said. "He was already confident. Josh is really, really, really smart. He just didn't work super hard in the first couple years in high school, but he's always had the ability."
Josh poured himself into his studies with new interest, took a job that summer for a local landscaping company and swam for Valparaiso's club team. When swim season rolled back around, Josh was ready.
The rising senior spent months training on his own at the YMCA and with the Valparaiso club team, and it transformed him. Many athletes — high school, college or even professional — don't start their seasons with competition-ready stamina fully built up. By the time Josh was back in the pool, he was in mid-season shape.
"He's pretty much like any of our swimmers," said Allison Walker, assistant coach for the Vikings' varsity swim team. "He works harder than any other swimmer without a problem."
His teammates voted him captain, along with two others, and the senior swimmer has been influential in leading the team's public service efforts, such as its annual winter lock-in and food drive.
But still, swimming for Josh will always be different. He transitioned to a heart-healthy diet that eschews staple ingredients like butter and excludes fast-food except on rare occasions. If he feels chest pain, it's an automatic signal to get checked out.
At a Dec. 4 meet at Crown Point, Josh came up out of the water looking pale, Walker said. He couldn't catch his breath, she said, and told her his chest hurt. Walker immediately pulled Josh from the meet, had him call Elise, and made sure that he saw a doctor before returning to practice.
His coaches are always on alert and trust that Josh will tell them if he's feeling unwell, but the swim captain and his parents take it all in stride.
"I don't worry about it," Josh said. "I would not have a happy life if I worried about it all the time. I don't focus on it; I just focus on the future more than anything."
Josh has leveraged his situation into something positive. He's partnering with Riley to tell his success story in hopes of inspiring current and future patients whose prospects look bleak and is taking steps to spread awareness of the importance of hearth health at his school through a class speech and a fundraiser.
Josh returned to Riley last month to shadow Yabrodi where he sat in on rounds and got to soak in the inner workings of cardiac care without the stresses of being a patient. He plans to attend Indiana University in the fall on a pre-med track with hopes of researching cardiac muscle regeneration.
"If you spend some days in the rehab place and you've been very sick, you try to avoid to go to this place," Yabrodi said. "But he was very different. He came, he looked in his room and he started talking about what happened to him."
Now, Elise and Rob can focus on being regular parents. In a late-December meet, when Josh dives into Chesterton's pool, Rob shuts out his surroundings and becomes a fan.
The Juhls don't stress as Josh emerges from the pool, tired after his sprint. There are no questions about whether he looks distressed or pale. Instead, Rob analyzes Josh's times and Elise asks if he needs a bottle of water.
Surrounded by fellow green-clad Valparaiso supporters, things seem back to normal. The Juhls don't take that for granted.
"We've got a really good support network here," Rob said. "I think if anything, it kind of helped solidify: We're in a really good community, we've got great friends who love us and care for us and care about us. I was just really appreciative of the fact we've got this broad network of friends and family that are there for us."