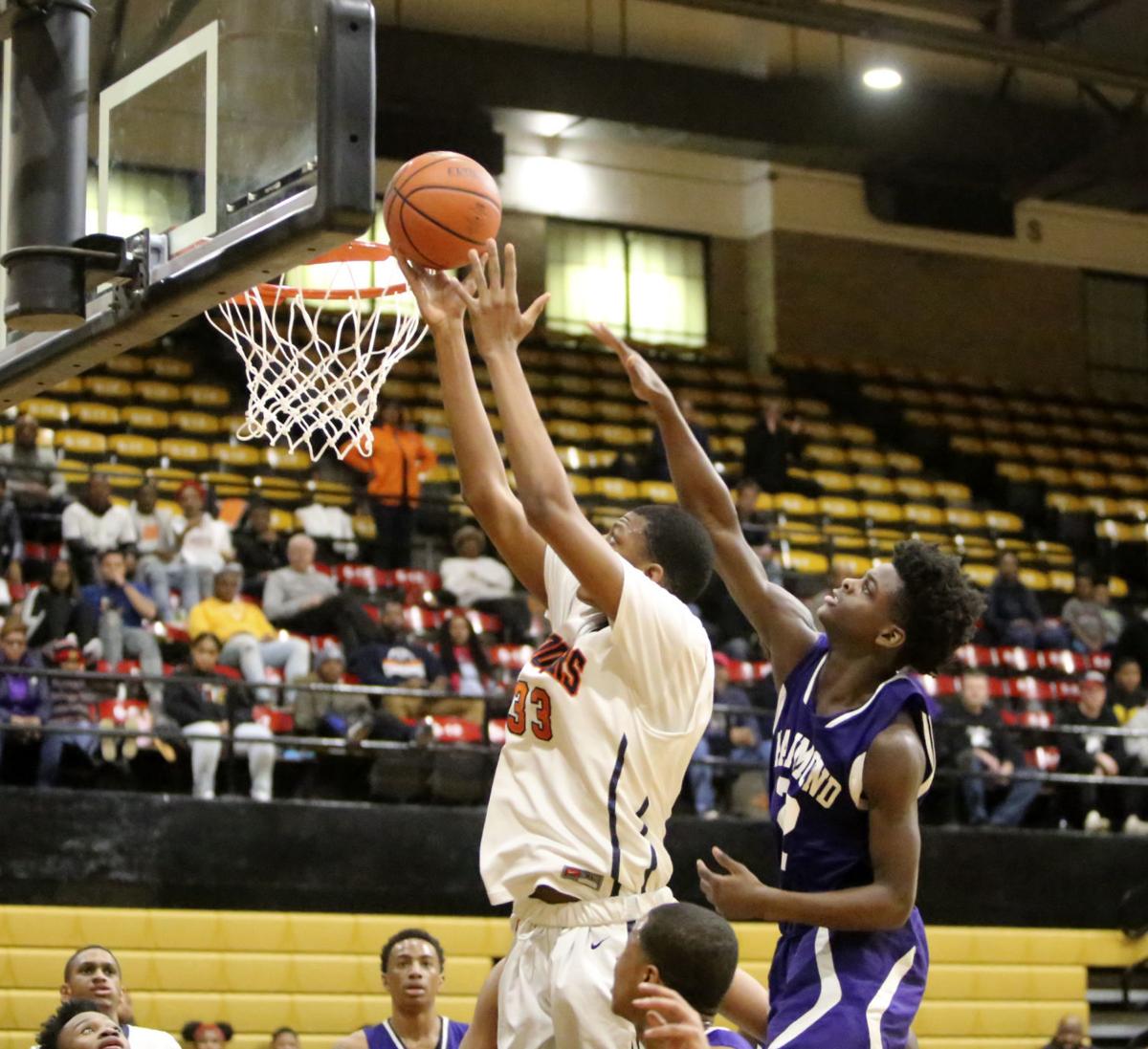 GARY — Jalen Washington has played fewer than 10 games at West Side, but the junior forward is likely to be the most feared player in the area this season.
Washington is ranked in the top 20 in his class nationally by all the recruiting websites. This past summer, he was invited to two USA Men's Junior National Team camps and a national Nike camp. He has scholarship offers from Purdue, Indiana and Iowa and is being recruited by most of the Big Ten.
Still, Washington remains grounded, by all accounts.
"He's gotten a lot of attention but he doesn't let it get to him at all," coach Chris Buggs said. "He's got an old-school mentality. He's not really big on social media. He's just a throwback kid and it's a pleasure to coach him for sure."
Washington scored nine points and grabbed eight rebounds per game but missed the bulk of last season with a broken shoulder. The injury happened in the first game of the year against Marquette.
"It was tough. That was my first time really getting hurt," he said. "I had people around me that helped keep me positive and encourage me."
The hardest part, Washington said, was missing the chance to play with his brother Jimmie, who graduated in the spring.
The time on the bench gave Washington a chance to take some mental reps and see the game from a different perspective. He said he didn't want to stop getting better, despite his workouts being limited to a stationary bike.
Washington said he wasn't 100 percent healthy until the summer.
"When he came back healthy, he started to understand the mental side of the game and some techniques he didn't understand before," Buggs said. "We had him around us a lot, as coaches, trying to explain some of the little things. He's almost like a coach on the floor now, as a sophomore."
The mental side of things isn't usually an issue for Washington, who said he carries a 4.42 grade point average. Basketball comes first, he said, but he knows it won't be around forever.
"He's worked his butt off. He works out every day, constantly in the gym getting better," Buggs said. "He comes from a humble family. They keep him humble. If I had to choose a kid who'd have to deal with all this, I would definitely choose him."
West Side will use Washington in a variety of ways, Buggs said. He'll post up. He'll work on the perimeter. He'll bring the ball up the floor and initiate the offense.
On defense, his 7-foot-2 wingspan will allow him to protect the rim. But Washington said one of his biggest individual goals this season will be improving his on-ball defense. He wants to show he can play positionless basketball at the next level and beyond.
"There's no single position I want to be," he said. "I just want to be the most versatile player possible so whatever position I'm in, I can make it easy to score or defend."
The Cougars move up to Class 4A this season and into a difficult sectional. Washington wants to be the player to lead West Side to its first postseason title since 2005.
"I feel like we can be the best team in the state if we just stay disciplined and keep working hard," he said.