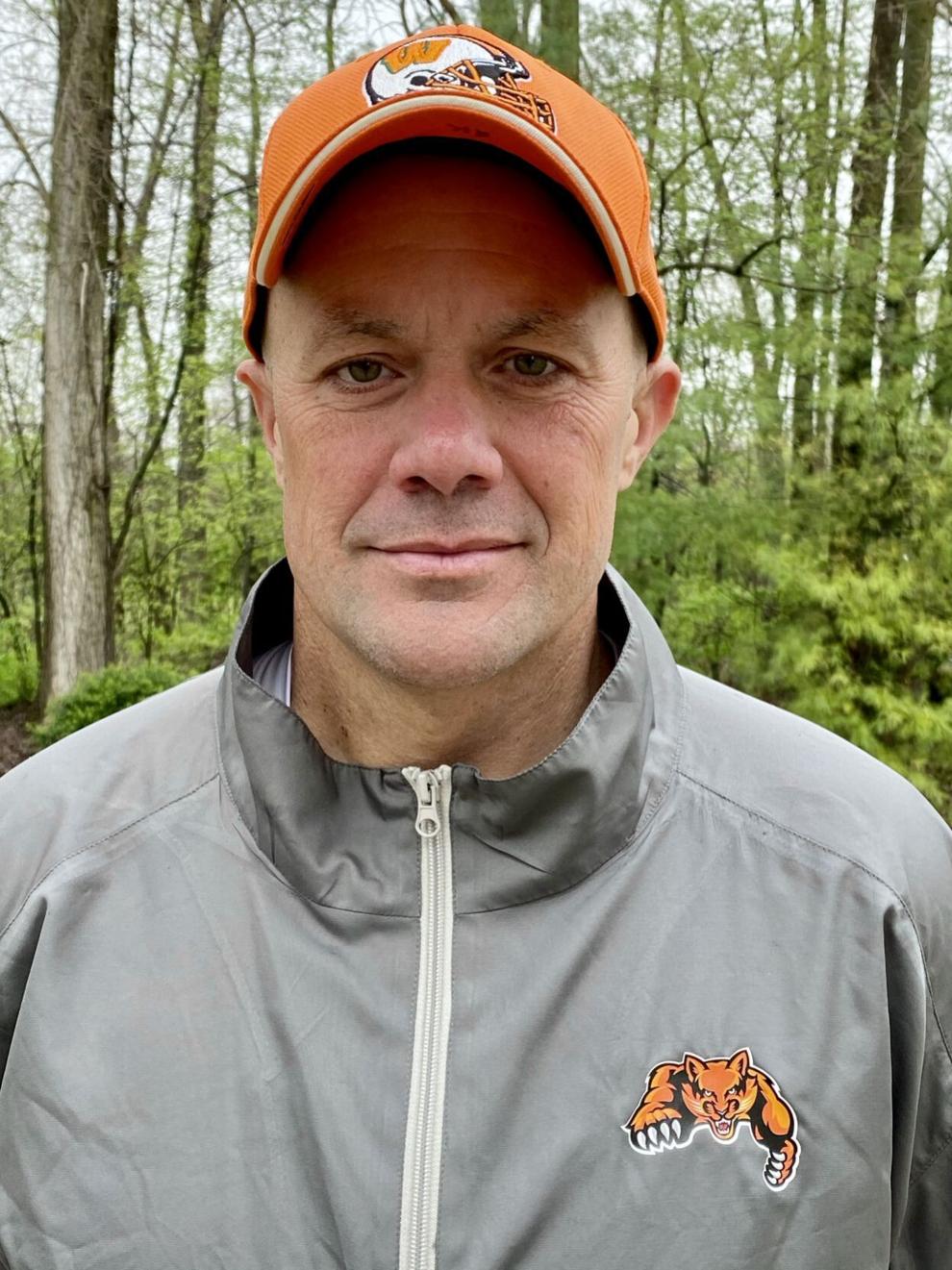 Robert Kania has coached a lot of football over the years, serving as an assistant at Penn, South Central, Portage, Wheeler and Chesterton.
After spending the last eight seasons with the Trojans and coach Mark Peterson, Kania confirmed Monday that he's finally leading his own program. The 1991 Penn grad has returned to Wheeler and has been hired as the Bearcats' new football coach.
"I started my career at Penn (in 1996) and won a (Class 5A) state title. I should've retired then," Kania said, laughing. "I've kind of worked my way around, but I've enjoyed every second if it."
As a former guard at Penn, Kania has been an offensive line coach for the last 25 years, with most of those seasons spent in the Region. He said he's had several mentors throughout the last quarter-century, including Peterson, former Wheeler coach Dan Klimczak and new Crown Point coach Craig Buzea, who used to coach at Portage and led the Indians to a Class 5A state runner-up finish in 1994.
Now, Kania plans to take what he's learned from them and apply it to the Bearcats.
He will replace former coach Adam Hudak, who resigned after four seasons. Hudak went 21-20 during his tenure, which includes an 8-3 record last fall.
Kania has been a science teacher at Wheeler for the last four years and believes that will make the coaching transition much smoother.
"The cool thing is that (Monday) was my first player meeting and I knew 75% of them," Kania said. "It's a really nice thing that I wasn't walking in cold and that I've taught the majority of these guys in class already, so now I get to see them in a different light. ... It's been about 10 years since I've been able to teach and coach at the same school, and I really missed that player-coach interaction during the day."
Bearcats athletic director Randy Stelter said he's "excited" for Kania to get started and cited his experience as one of the main reasons why he was hired.
"He has a fantastic background, having worked with some of the great coaches in Northwest Indiana," Stelter wrote in an email. "We know he will continue to build on the tradition and pride of Bearcats football."
Wheeler will host River Forest in its season opener Aug. 20. The Bearcats are eyeing their first back-to-back winning campaigns since 2014-15.
Aside from stacking up victories, however, Kania emphasized the importance of his players truly bonding on and off the field.
"I want this to be enjoyable, I want this to be fun and I want this to be a family," Kania said. "Sometimes it just takes being in the right building and in the right place to bring all of those things together."
Gallery: 50 famous Region athletes