At home, at school, in dance studios and at vocal lessons, Munster teens and pre-teens are pulling all stops to prepare for the first "Munster's Got Talent" show.
The show, featuring 12 Munster middle and high school students, is at 7 p.m. Wednesday at The Center for Visual and Performing Arts on Ridge Road.
"There are so many different talents at our school that I can't wait to see them shine," said Amanda Jez, assistant principal of Wilbur Wright Middle School. "I see it in our students academically all the time, so I'm excited to see what they do outside of the classroom."
The show was organized after the Munster Band Backers group began brainstorming ways to fundraise for the school band and grow interest in Munster's performing arts programs.
More than 30 students in grades 7 through 12 submitted audition videos for a panel of Munster performing arts teachers in November. A dozen were selected last month to move on to the Wednesday night competition based on performance, stage presence and originality.
Linda Bevil, Eads Elementary School principal and Munster Band Backers vice president, said the elementary PTOs have in the past organized talent shows for students in kindergarten through fifth grade.
"Since the participation is so great, we knew that we would have many interested middle school and high school students," Bevil said in an email. "I am anxious to see how the children that started out in elementary school in our talent shows have progressed and grown as high school performers."
Wednesday night's contestants will bring an array of talents from singers and dancers to pianists and even a harp performance.
Jez's daughter Emma is dancing in a trio Wednesday night with fellow Wilbur Wright dance team members Gabriella Kajmakoski and Annalise Andello. The three seventh-graders will perform their own choreographed dance to Carrie Underwood's "Something in the Water."
"It was a little scary not to have somebody professional choreograph the dance for us," Emma Jez said. "I'm looking forward to seeing all of the other acts and what the other middle schoolers and high schoolers can do."
Four judges — Munster High School band director Bret Winternheimer, Philip Potempa, director of marketing for the Theatre at the Center; the WXRT-FM radio personality Joel Ratajack and Douglas Goodwin, band director at Helfrich Park STEM Academy in Evansville — will judge the show. One grand prize winner will collect $250 and other, smaller prizes will be awarded to first and second runner-ups.
Elliott McKeever, an eighth-grader at Wilbur Wright, plans to sing "This Is Me" from the movie "The Greatest Showman." He said he hopes to draw on the emotion of the song to deliver a performance that resonates with the audience.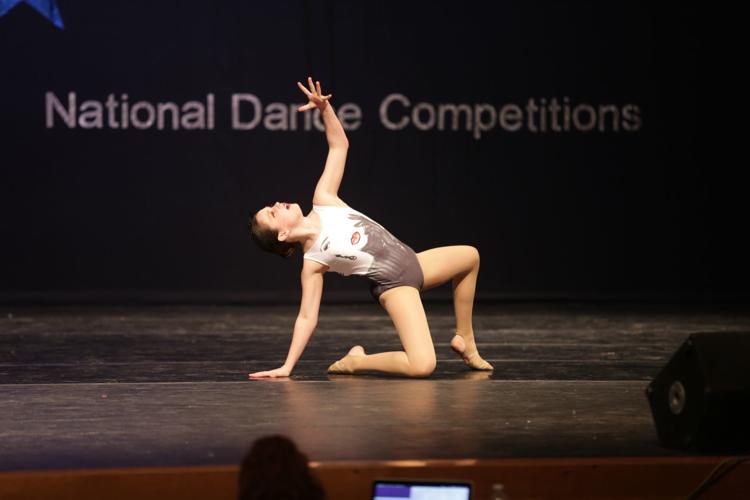 "It would just feel great to win the competition, even if there was no money involved," McKeever said. "The money is just an added bonus. It would be a once-in-a-lifetime experience."
Barb Buono, whose daughter Mia is performing her fifth competitive solo dance, said she sees the talent show both as a great way to give back to the community and as an opportunity for her daughter to do what she loves most.
"She dances first for herself and second to entertain people," Buono said. "You can't say 'dance' and not say 'Mia' in our house."
Tickets will be available for purchase at the door for $15 for students ages 3 to 18, $20 for adults and $30 for front row seating. Before the show, local vendors will sell refreshments and more. Ticket proceeds benefit the Munster Marching Mustangs.