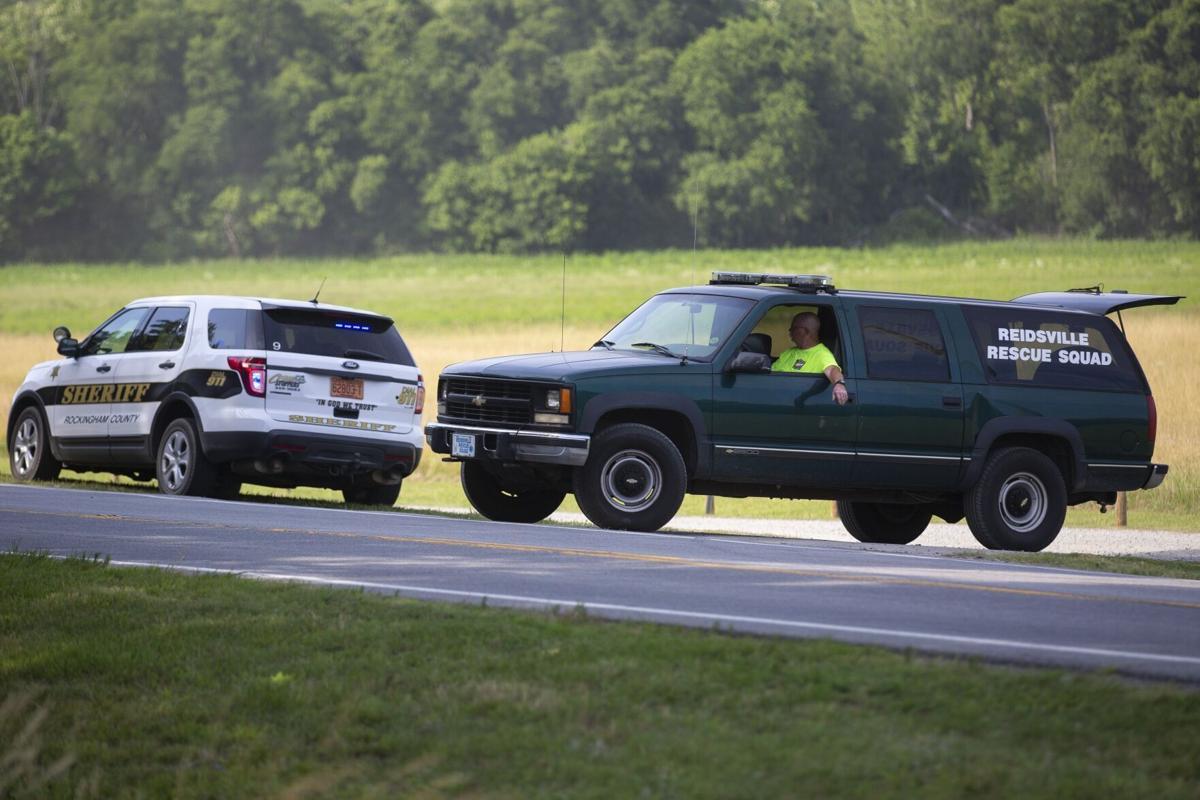 EDEN, North Carolina — A 14-year-old girl from LaPorte was among three people killed after a tubing accident Wednesday on the Dan River in North Carolina. 
Authorities identified the nine people involved in the accident as family members from Eden, North Carolina, and Indiana. Officials said Friday they remained hopeful that two family members who were still missing would be found alive.
Four were rescued Thursday afternoon after a Duke Energy employee saw them stranded near the dam by the utility's steam station. The bodies of three other family members were found later that day about 3 miles from the dam.
Those rescued were Eden resident Rueben Villano, 35, and his two children, 14-year-old Eric and 18-year-old Irene, along with their relative Karlos Villano, 14, of LaPorte.
Officials said they recovered the bodies of Bridish Crawford, 27, and Antonio Ramon, 30, both of Eden, and Sophie Wilson, 14, of LaPorte.
Rueben Villano's twin sister, 35-year-old Teresa Villano of Eden, and Bridish Crawford's son, 7-year-old Isiah Crawford, remained missing Friday evening.
Rodney Cates, Rockingham County's director of Emergency Services, said Friday evening that crews were optimistic about the possibilities of finding the two alive, saying the search was still considered a rescue, not a recovery, effort.
Cates said fresh rescue crews, including units from High Point and Forsyth County, planned to return to the river early Saturday to continue searching for Teresa Villano and Isiah.
"(We) want somebody to look at the water, the debris in the water from a new standpoint,'' Cates said during a videotaped news conference Friday afternoon. "Perhaps a new set of eyes could shed light on something, so that's why we're remaining optimistic at this time. At this point we're still optimistic we'll do a rescue.''
The family set out sometime on Wednesday on tubes down the Dan River and went over an 8-foot dam near the Duke Energy Steam Station. The water below the dam, where the current is strongest, is about 3 feet deep, said Jeff Brooks, a spokesman for Duke Energy.
Cates said the four survivors were discovered near the dam, clinging to the tubes in the water, and had been there for nearly a full day. They were tired, very fatigued and had been "subjected to the elements for 19 hours,'' he said.
None were wearing life jackets at the time they were rescued, and it was unclear if anyone in the group was, Cates said. Their conditions were not available Friday, but he said previously their injuries were not considered life-threatening.
Friday's search was headquartered at Draper Landing, an access point to the Dan River at N.C. 770's crossing of the river. Cates said two rescue boats were put in at the site early Friday. A helicopter belonging to the Highway Patrol assisted in the search.
The landing is about 2.6 miles north of the site of Wednesday's accident, a dam belonging to Duke Energy. The Dan River flows north about another 10 miles to the Virginia state line before eventually turning south.
Warning signs
Dan Riverkeeper Steven Pulliam of Stoneville said on Friday that he wonders if recent rains created mud that obscured the area along the river where boaters and tubers can exit and walk around the dam's powerful currents.
"The portage/trail to exit pre-dam is a good ways before the dam on the right,'' Pulliam said. "It's possible that recent rains covered some of the steps with mud, making it hard to see, especially if you're not looking for it.''
While the dam's drop-off is only about 8 feet, it "causes a strong current at its base,'' Pulliam said. "It would be almost impossible for a tube/raft to go over it without flipping.''
Brooks, the Duke Energy spokesman, said "there is a sign that is visible as you approach the dam that also mentions the availability of a portage.''
Asked if Duke plans to fortify or make any changes to the area leading to the dam to enhance safety, Brooks said, "Our focus right now is on assisting local emergency management officials with their response.''
Dangers of exposure
Even in warm weather with water temperatures around 70 degrees, a person in the water who is not wearing protective clothing can quickly lose body heat and develop life-threatening hypothermia, Pulliam said.
After one hour in 70-degree water, a person could lose dexterity. After two to seven hours in water, exhaustion and loss of consciousness are possible, Pulliam said.
Considering the power of water and hazards of rocks along the Dan River, Cates encouraged water enthusiasts to take water safety seriously and wear life jackets without fail. 
Pulliam agreed. "The biggest thing to remember is always wear a life jacket. They not only help you float, but give you protection against obstacles. If you're new to the river, I'd recommend a life jacket and a helmet. As for bad accidents, this is the worst in my memory,'' Pulliam said.
"The river is wild and beautiful, it gives and takes. It's devastating to hear the news today,'' Pulliam said on Friday. "I hope we can heal and learn."
---
Freelance writer Steve Huffman contributed to this report.
Contact Susie C. Spear at sspear@rockinghamnow.com, (336) 349-4331, ext. 6140 and follow @SpearSusie_RCN on Twitter.