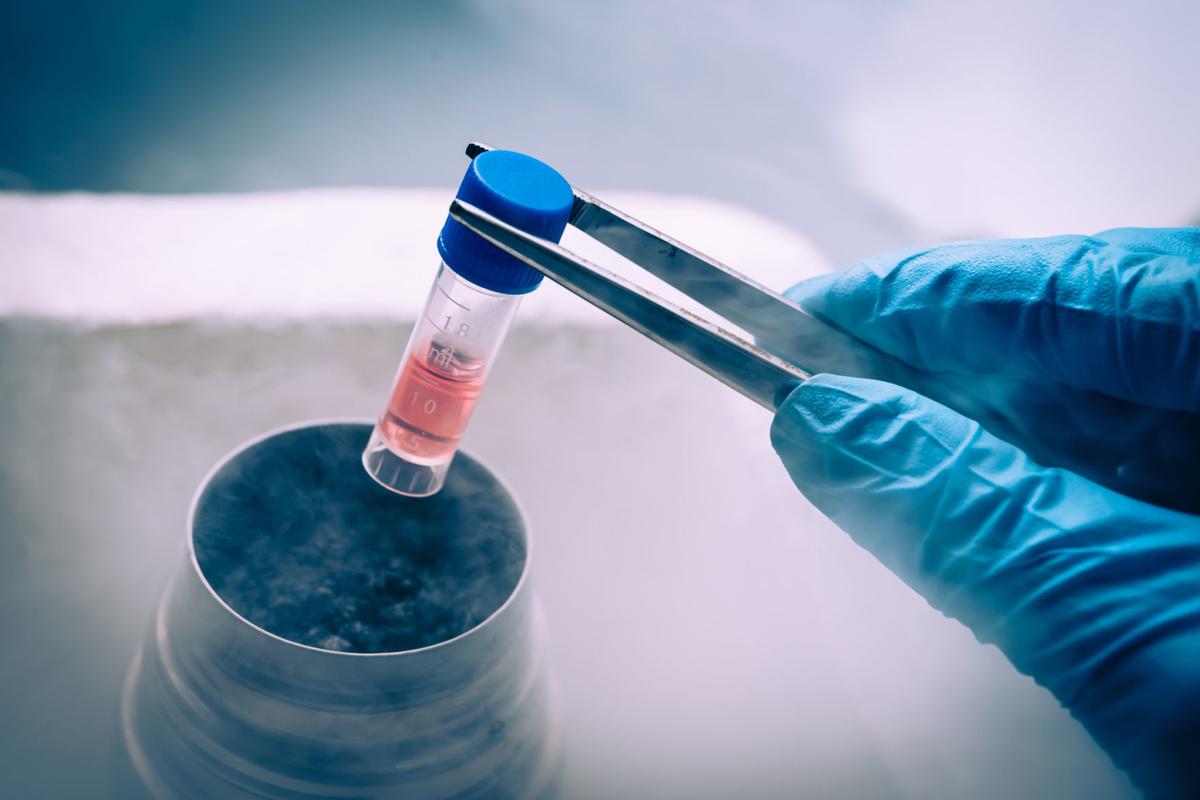 Back pain is caused by many different conditions. Back pain can result from damage to the facet joints in the spine, fractures, nerve impingement, malalignment and damage to the disc.
Most stem cell research in the treatment of back pain is focused on the use of stem cells to repair damaged discs in the spine and therefore relieving back pain. The stem cells which can be autograft harvested from the patient's fat tissue or allograft from umbilical cords are injected into the damaged disc in the hopes of growing normal disc cells.
In theory, the idea of simply injecting new and viable stem cells into a damaged disc sounds like a great way to re-grow the disc, make it more functional and relieve a patient's back pain. However, there are a few stumbling blocks.
First, it is unclear how many stem cells are needed to re-grow a damaged disc and make it viable. Second, since the disc does not have a great blood supply any injected stem cells often die and are unable to re-grow a healthy disc. Third, it is not known if the injected stem cells alone can fix the damaged disc or if other cell or material is needed to fix the disc.
In a normal healthy disc there is a population of cells and material around the cells (water and proteoglycans) that make up the disc. As the disc ages or is damaged the cells die off and stop producing the material that makes up the disc. The water content in the disc also decreases. This process leads to disc collapse and back pain. The hope, then, is that by injecting stems cells which can change to disc cells and start producing healthy disc material. Since we are unsure of how many disc cells there are, it is also unclear how many stems cells are need to re-populate the disc and re-grow a healthy disc.
The puzzle of how many disc cells are needed is made worse since we do not know how many cells will survive after an injection. The disc does not have a very good blood supply so therefore it is likely that a fair number of cells will not survive an injection into the disc, and therefore will not be able to become disc type cells which can then help to regrow the disc.
Lastly, even if the correct number of cells are injected and they survive to become active disc cells, we do not know if these cells alone can change a damaged or aged disc into a healthy disc. Although healthy disc cells are needed to maintain the state of the disc it is felt that there are other substances which help in this matter.
These other substances, which are not clearly known act as messengers between and to the healthy cells helping the cells to do their job. Since these other compounds or messengers have not been clearly identified, injecting stem cells alone into a damaged disc might not be enough to reverse the condition of the damaged disc.
To summarize, stem cells seem to hold great promise in the treatment of lower back pain caused by a damaged or aged disc. However, all the necessary issues, such as how many stem cells are needed, how many stem cells will survive after an injection, and whether other substances are needed to help the stem cells to accomplish their goal of restoring a healthy disc are not known.
Dr. Dwight S. Tyndall, FAAOS, is a minimally invasive spine surgeon practicing in the Region at DrSpine.com. His column, which appears every other week, covers a wide range of health and medical issues.