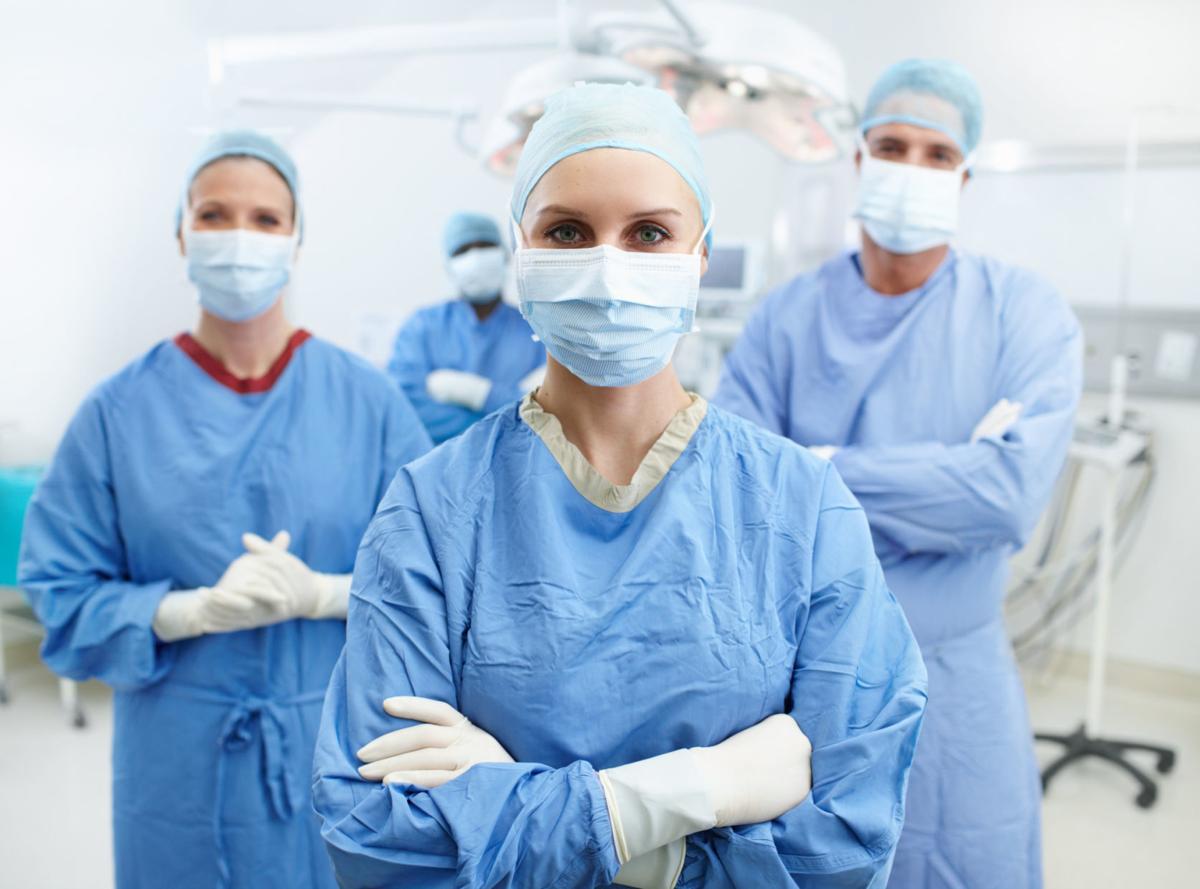 The COVID-19 pandemic has swept the world and has affected every part of our lives. Recent reports put worldwide COVID-19 infection at close to 4 million people, with over a quarter of a million deaths. In the U.S., the death toll is over 70,000 people. As a result, the worldwide economy has ground to a halt, and we are all re-thinking how to conduct our lives, from daily and simple tasks such as grocery shopping to how we take travel or take a vacation.
Health care, like every aspect of our lives, has been impacted by the COVID-19 pandemic. The health care system is now tasked with two major responsibilities: how to take care of COVID-19 patients while delivering health care to other patients who might have less life-threatening illnesses.
Naturally, because of the life-threatening nature of a COVID-19, patients who are infected take precedent over those patients who are not infected. It is for this reason most elective surgeries and elective procedures have been cancelled over the past month. The cancellation of elective surgery has allowed the health care system to focus on these COVID infected patients while at the same time preserving equipment such as PPE (personal protective equipment — gloves, gowns, masks) that these patients and these care givers need.
Now that the country seems to be coming out of the initial phase of the pandemic, attention is turning to how best to take care of those patients who need to have elective procedures, such as spine surgery, and how best to do those procedures in a safe manner.
Most healthcare providers are following all the recommended safety precautions to ensure patients safety. These precautions fall under the following guidelines:
1. Most patients are having their temperatures checked and are taking a brief survey before entering a health facility. These questions focus on whether the patient has been exposed to anyone who might been sick from COVID-19 or if they themselves have been sick. Short of an actual blood test, this seems the best way to screen patients who might be currently sick or who might be an asymptomatic carrier.
2. Some facilities are administering a COVID test to see if the patients are currently infected. This is a nasal swab test that checks to see the presence of the coronavirus. Unfortunately, this test takes a few days to get the results. Naturally, if the patient's test is positive the planned surgical procedure is cancelled and rescheduled. If the test is negative, the patients are asked to quarantine until the day of surgery to limit the chance of becoming infected prior to surgery. Widespread use of a rapid test that can give an answer within minutes would greatly help, since patients could be tested the day of surgery. The current available blood tests can help to tell if a patient is infectious or has been exposed to COVID-19. Unfortunately, these blood tests can test positive if the patient has been exposed to the influenza virus and the results take a few days.
3. On the day of surgery, facilities are limiting access to just the patients having surgery. Family members are asked to drop the patient off and to return home. On completion of the surgery, the family members are updated on the outcome of surgery.
4. Within the facility, there is great emphasis on the use of PPEs and social distancing to limit contact. Since the coronavirus is airborne and very infectious, medical staff are required to wear masks, latex gowns and gloves when in contact with any patients since there is no way to symptomatic carriers from patients who have had no COVID exposure.
5. Operating rooms are now extensively disinfected between surgeries to limit the possibility of viral transmission.
Within the office setting, there are steps we are taking to allow patients to feel safe and comfortable coming to the office. These steps include adhering to social distancing and other COVID 19 precautions while allowing patients to be seen and their concerns addressed. Beyond the use of PPE's such as gloves and mask, patients are been scheduled further apart to allow social distancing in the office and to allow the staff to disinfect rooms between each patient visit. Additionally, patients are asked to check in online and to wait in their cars to prevent patients from congregating in the waiting room. If patients aren't able to wait in their vehicle, they are allowed to wait in the waiting room which now have significantly less chairs to allow social distancing. Patients are asked to wear masks while in the office.
Perhaps the greatest innovations to ease patients' concerns about safety while allowing access to spine care is the use of telemedicine. Patients can now schedule an initial visit as well as a re-check at their convenience from the comfort of their home or work place. Because of privacy issues, the telemedicine platform is more than a Facetime-type call, but at the same time has the same convenience for the patients. Telemedicine has many advantages for patients. These include no need to travel to the office, to be able to see the health care provider while under quarantine and no wasted time of having to wait in an office. Telemedicine also allows for the patient's prescription for medications, therapy or additional studies to be ordered, and then sent to their respective destinations without the patient having to travel to deliver these prescriptions.
The COVID-19 pandemic has significantly affected how we treat our patients. Patients' security and safety will be greatly enhanced once we have better testing and a vaccine. However, until then, there are precautions and new technologies such as telemedicine that can be used to ease patients' concerns while allowing them to receive the spine care and the health care they need and deserve.
Dr. Dwight S. Tyndall, FAAOS, is a minimally invasive spine surgeon practicing in the Region at DrSpine.com. His column, which appears every other week, covers a wide range of health and medical issues.
Be the first to know
Get local news delivered to your inbox!