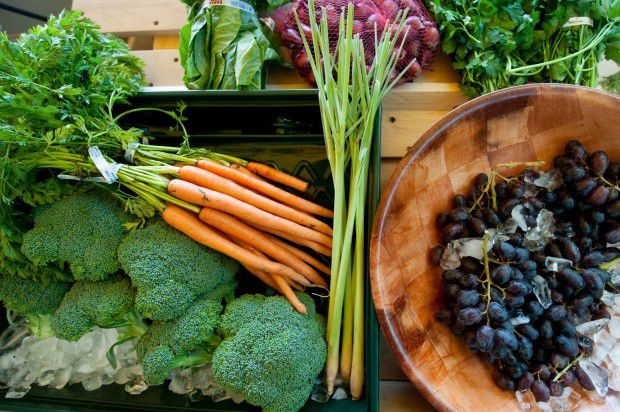 Americans seem to cycle through dietary fads with regular frequencies, with the diet of the moment having all the possible health benefits one can imagine or hope for. We have seen the Adkins diet, the Miami diet and now the keto diet. The aim of these diets is to help us lose weight while staying healthy.
Over the past few decades, the American diet has changed significantly. One of the early concerns about the American diet was that it was too rich in fats, which many thought led to an increased chance of heart disease, heart attacks and stroke. As such, there was a push by health professionals and ultimately the food industry to limit the amount of fat in the American diet.
There are examples of this in almost every manufactured food group that you can find on the supermarket shelves; there is fat-free this and that, low-fat this and that, and so on.
On the surface, these low-fat foods seem like a good idea. If heart disease is caused by fats then by limiting fats in our diet we can decrease the chance of developing heart disease. The downside to this approach is that heart disease is not due to fat in our diet but is due to many factors: genetic, environmental, social habits (smoking, alcohol), diet. Limiting fats can help limit heart disease, but it is not the only factor.
Additionally, one of the unintended consequences of the low-fat diet is that for food manufacturers to make low-fat foods enjoyable, they had to increase the sweetness and hence the sugar in their foods. This is often done by using high fructose corn syrup, which is now being linked to adult-onset diabetes. So it now seems that our concern with fat in our diet has led to more sugar in our diets and the ill health from that.
Recently, there has been new thinking about how much fat and sugars/carbs we need in our diet. In a reversal of the low-fat thinking, there is now a new thought that we can eat more fat and less sugar, and still lose weight. The idea behind this is that with fewer carbs, our bodies have to consume the fat and sugar stored to function, therefore losing weight.
This is the idea behind what is called a keto diet. In the typical keto diet there is low carb, moderate protein and high fat intake. Typically this means 75 percent fat, 20 percent protein and only 5 percent carbs.
Since the keto diet is relatively new, we don't fully know its long-term health effects, although early results of the diet are promising. We have seen patients with type 2 diabetes (adult-onset) being able not only to lose weight but also reverse their diabetic condition by switching to a keto diet.
There also are early reports that the keto diet might also help with heart disease by lowering the bad cholesterol in our bodies.
So, is the keto diet the magical diet that we have all being waiting for? Only time will tell. Perhaps, as we learn more about this diet, we will better understand its full benefits as well as its risks, and how best to use it to achieve good and stable health.
It is important to keep in mind that a "good" diet is only a part of the total picture, which includes food intake moderation, exercise and other lifestyle changes.
Dr. Dwight S. Tyndall, FAAOS, is an outpatient spine surgeon practicing in the Region. His column, which appears every other week, covers a wide range of health and medical issues.
Be the first to know
Get local news delivered to your inbox!