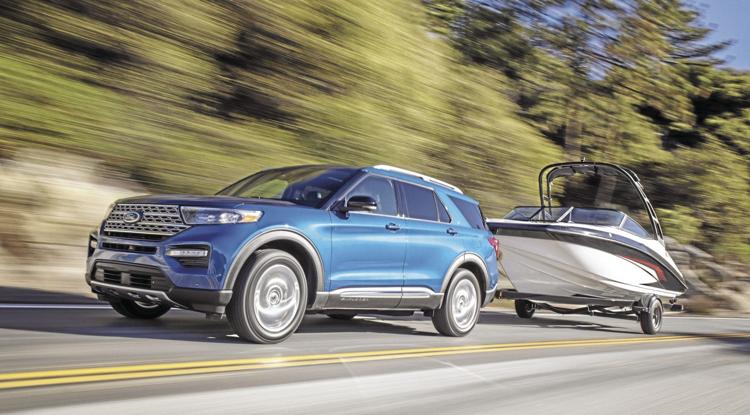 The Ford Explorer, which is fully redesigned for 2020, is well suited for towing. Unlike most other three-row crossover SUVs, it has a rear-wheel-drive architecture, which can help with towing stability. It also comes with a variety of engine choices and a 10-speed automatic transmission to balance power with fuel economy.
You can get respectable towing capacity — 5,300 pounds — even if you go with the Explorer's base four-cylinder engine. The Explorer's maximum towing capacity with the turbocharged V6 rises a bit to 5,600 pounds. Either figure is suitable for smaller camper trailers. Edmunds hasn't found the Explorer to be quite as refined as other three-row crossover SUVs but its towing capability makes it worth considering. MSRP of 2020 Explorer XLT with rear-wheel drive: $38,170.
Be the first to know
Get local news delivered to your inbox!