Today, May 18, is daughter Lovina's thirteenth birthday. She is now a teenager. We now have five teenagers in the house so you can imagine the…
Oh how good to see the sun shining this morning! We had rainy, dreary weather all weekend and until this morning (Wednesday). Is it possible t…
It is past time for me to get this column on its way. There's so much that should be done, but a person can only do so much. One day at a time!
Everyone has gone to bed and I am still here at the kitchen table, writing. I think I am almost caught up in answering all my reader mail. The…
It has been rainy and cool all week — not the best weather for the children while they are on spring break from school! I was hoping we could …
The Center for Visual and Performing Arts will present Rhythm on Ridge from 5 to 11 p.m. Sept. 25 at the venue at 1040 Ridge Road, Munster.
Healthy food can be downright delicious. Using peak-season, nutrient-dense ingredients, I have developed recipes that will show you how easy i…
Eating well regularly can be a challenge — especially after an exhausting day. And while it may be harder to make smart choices when you're ti…
Lovina's Amish Kitchen is a weekly column about life in the Amish community.
Whether you're looking to enjoy a casual meal or splurge on a steak dinner, Chop House on Wicker offers something for everyone. 
Some of the experts from some of the Region's breweries, wineries and distilleries offered their thoughts on how best to pair alcoholic bevera…
Q: Tim, please help me. My husband and I are at odds as to what's slowly ruining all of my wonderful clear glasses and heat-treated glass item…
Q: What do you think about buying a property without a buyer's agent? What tips would you share for home buyers who do not want to use an agent?
Find the newest listings on the real estate market in Northwest Indiana.
What makes a county great? Take a good mix of outdoor activities and cultural attractions, throw in good schools, job opportunities, and affor…
Q: How do I get our homeowners association board to open up our building's three pools, all of which have been closed since March due to the p…
From modern mansions to extravagant cabins in the woods, these residences are currently the priciest on the market.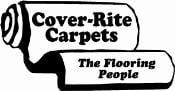 Cover-Rite Carpet & Design Center

Midwest Express Clinic / Crown Point