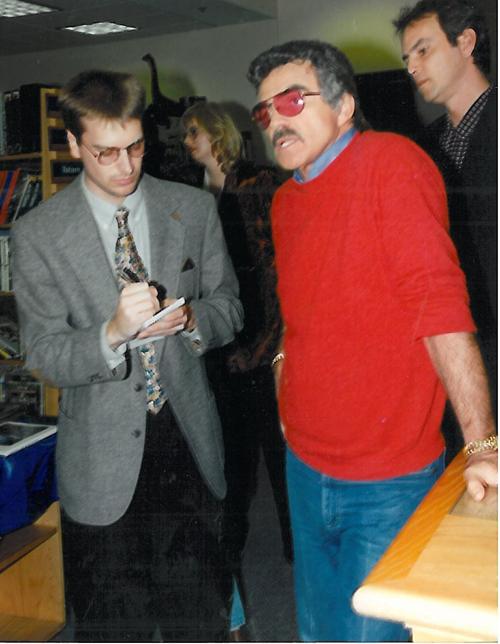 Beef stew always ranks as a popular hearty and satisfying recipe to welcome the shorter days.
One of the best recipes for beef stew I've enjoyed throughout the years is from actor Burt Reynolds, who was in Chicago last month for a media event.
Reynolds, who will turn 80 in February, walks a bit slower these days and keeps a cane close at hand. Earlier this month, he lost his first wife, actress Judy Carne, one of the stars of the silly 1960s TV variety show "Rowan & Martin's Laugh-In," who died at age 76.
Despite his own health and financial woes, Reynolds still symbolizes the Hollywood one-time image of the leading man who dominated so many leading man film roles. One of his favorite roles includes playing the professional football quarterback in the 1974 film "The Longest Yard" directed by Robert Aldrich.
Since I taught college classes for 10 years a the Michigan City State Prison and also Westville Correctional Center, inmates loved to mention this movie about inmates at a prison who play a football game against their guards, who now days, we refer to as "correctional officers." 
I can guarantee Burt's recipe for his beef stew is far better than any of the prison meals his character despised so much in "The Longest Yard." We have a bumper crop of carrots this year at our farm, which are also a key ingredient for color and flavor for this recipe, which I got in 1994 when I interviewed Burt for the first time.
1/4 cup all-purpose flour
1/4 teaspoon black pepper
2 pounds lean chuck, cut into chunks
1 (28 ounce) can tomato sauce
4 carrots, coarsely chopped
2 ribs of celery, coarsely chopped
4 large potatoes, peeled and quartered
10 to 12 mushrooms, sliced
DIRECTIONS: Fry bacon in a large pot or Dutch oven until lightly browned. Combine flour and black pepper. Thoroughly coat beef with seasoned flour. Brown beef in bacon with drippings, turning often. Add onion and garlic to beef. Cook until lightly browned. Add tomato sauce, broth, wine, bay leaf and thyme to beef mixture. Simmer, covered, for about 1 1/2 hours. Add carrots, celery, potatoes and mushrooms to stew. Simmer covered, for about 30 minutes or longer until vegetables are tender. Makes 6 servings.
The opinions expressed are solely those of the writer. He can be reached at philip.potempa@nwi.com or (219) 852-4327.
Be the first to know
Get local news delivered to your inbox!