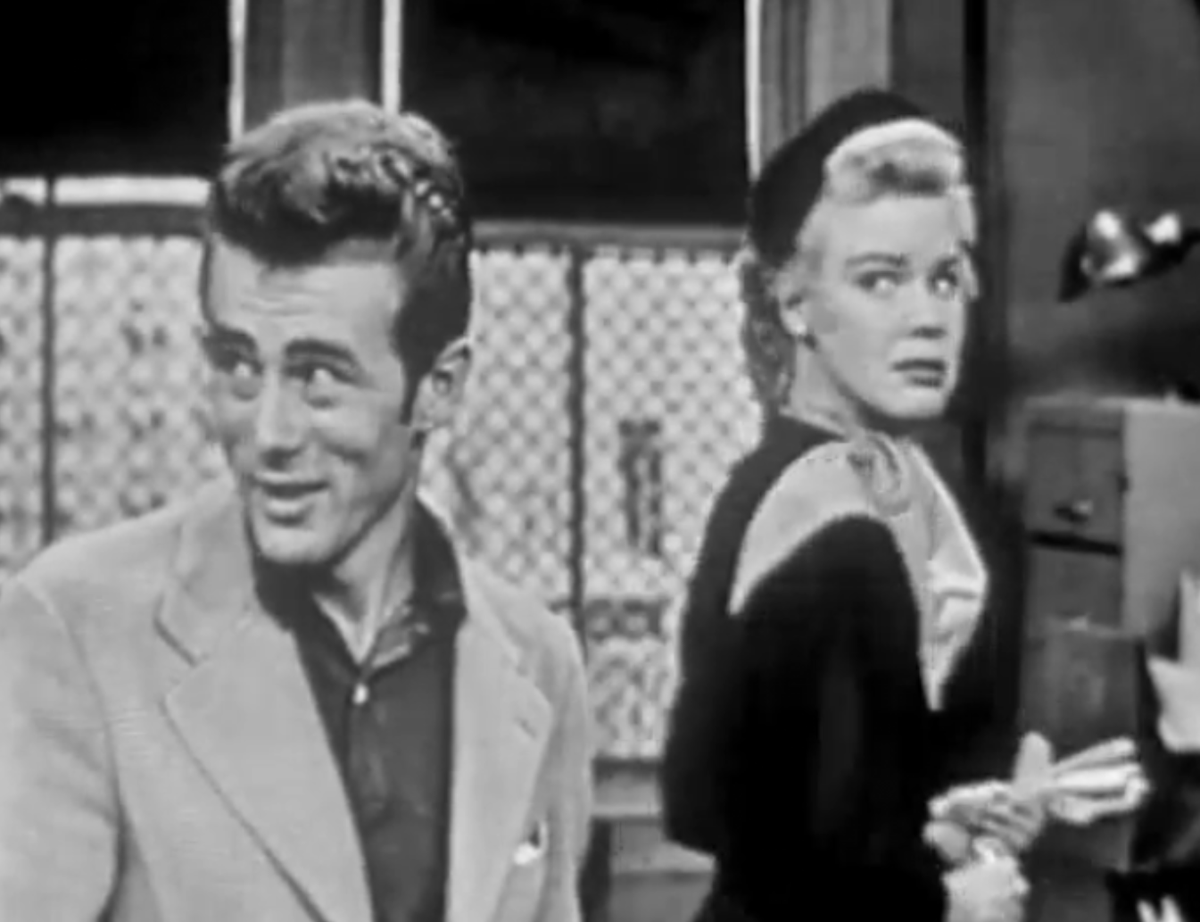 Northwest Indiana's Hollywood claim-to-fame Betsy Palmer, whose talent spanned television, stage and feature films, always remembered her Hoosier roots.
Betsy, who died Friday at age 88 near her home in Danbury, Conn., was a proud graduate of East Chicago Roosevelt High School in 1944.
During the course of my 20-plus years at The Times, she was not only a famous local name to write about, but also a good friend.
Even though her acting career in movies and television included famous leading men like Henry Fonda, James Cagney, Jack Lemmon, Anthony Perkins, Tyrone Power and others, it was her connection to her home state in her early career years that ranked as a highlight for her co-starring opportunity opposite another Indiana famed name.
It was in 1953 she starred with James Dean, who was originally from tiny Fairmont, Ind., in "Sentence of Death." The Studio One teleplay aired live in the early days of television and featured Betsy as a young socialite who stops in a drugstore in a poor neighborhood and happens to witness a murder at the cash register, with Dean as the young man accused of the crime. Betsy said she shared a brief romance with Dean during their time filming the show.
For Times readers from East Chicago, Betsy was still Pat Hrunek, the name from her East Chicago days before she rose to TV fame with her trademark wide smile as the pert blonde panelist on the CBS panel game show "I've Got A Secret."
True to her Midwest roots, she also loved to cook and share recipes.
When I featured Betsy in my second cookbook, "More From the Farm" published in 2007, I selected an old recipe from my file for her "Steak au Poivre," which gave her great delight and a reason to kid me, since in her later decades, she was a dedicated vegetarian.
"Darling, I gave up eating meat back in 1971 when I gave up on marriage," said Betsy, who has one daughter Melissa Merendino, from her only marriage to Dr. Vincent J. Merendino in 1954 until their divorce in 1971.
Palmer's last return to Northwest Indiana was in April 2005. And when we would chat by telephone, she would always say the next time I wrote a cookbook, she planned to help me and personally select some of her favorite recipes to share with her beloved fans and Times readers of Northwest Indiana.
And she did just that. When I wrote and published my third cookbook in May 2010, she wrote the book foreword and contributed photos and an entire chapter dedicated to her Indiana memories and career highlights.
The following is from one of Betsy's handwritten cards to me and it represents her bubbly personality and spirit which will live on with her sweet and kind reputation.
"Philip: This note is such a long time in coming. I so enjoy your cook and story book(s). And mostly, because they mark a return trip to the region for my mind, heart and soul. Once a Hoosier, always a Hoosier, and then some! Your words, photos and family memories from the Midwest bring me great joy. Thank you and sweet love to your parents. Lovingly, Betsy"
She also gave me her favorite garlic bread recipe, which I'm reprinting today in tribute to her.
For anyone who is still missing an autographed copy of this third "From the Farm" cookbook from 2010 titled "Further From the Farm," featuring Betsy, you can leave a message for me at my desk at (219) 852-4327 and I'll be happy to help.
NOTE: Last week's featured recipe for an ages-old fruit and nut cookie recipe dedicated to Abraham Lincoln, was a delicious addition to readers' recipe files. However, the adjustment of an extra cup of flour for a total of 2 1/4 cups rather than the listed 1 cup provides better results during the baking process for more uniform cookies, as readers discovered and passed along to me. Thank you! For readers who clipped and saved the recipe, please make this addition to the original recipe.
Betsy Palmer's Easy Garlic Bread
2 teaspoons chopped and mashed fresh garlic
1 tablespoon Parmesan grated cheese
6 slices French bread, each 1-inch thick
DIRECTIONS: Mix mayonnaise, garlic and Parmesan cheese together. Spread a thin layer of mayonnaise mixture on sliced French bread. Arrange bread slices on a baking sheet and then sprinkle each slice with a generous shake of black pepper. Bake in 350-degree oven for 3 to 4 minutes until brown. (Watch carefully, so bread doesn't burn.) Makes 6 slices.
The opinions expressed are solely those of the writer. He can be reached at philip.potempa@nwi.com or (219) 852-4327.
Be the first to know
Get local news delivered to your inbox!