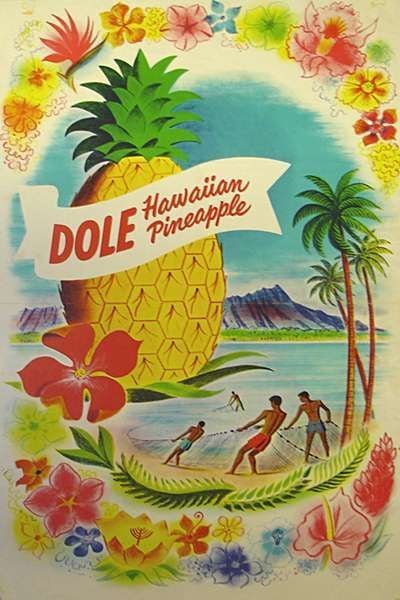 Pineapple is a favorite tropical fruit not only as a sweet treat, but also a perfect baking ingredient for delicious desserts.
Over the years, I've written about and shared prized pineapple recipes, such as our farm neighbor Donna Dolezal's easy pineapple pie recipe in 2012, which she likes to serve at my mom's church ladies' luncheon meetings.
I also shared a great pineapple pie recipe from Emma Hayes, of Hammond, in my third cookbook "Further From the Farm" after it placed in a pastry contest I judged in 2008.
Her pie, which she said she "makes all the time" for her Serbian hairdresser, Michael Rateich, features a top and bottom crust.
Donna's creation was a different variation.
"I never cared as much for pineapple pie with a top crust because I never thought the filling set up as firm as I like," Donna said.
"I like my recipe since only the crust pie shell has to be baked, but the filling is prepared on the stove and poured into the prepared crust. It's chilled and served with a topping of whipping cream."
While in Midwest, based on growing seasons, strawberry, blueberry, peach and apple are the typical farm offerings, pineapple plantations are plentiful in Hawaii.
In September 1993, I joined my parents, Chester and Peggy, for two weeks of travels to the Hawaiian islands to celebrate their 40th wedding anniversary. One of our destination stops was on "the Big Island of Hawaii," which is known less as a tourist lodging destination and more associated with day trips for visiting volcanoes and the expansive agricultural operations. One of our favorite stops during our trip was to the Dole Pineapple Plantation, which opened as a public attraction in 1989. We loved learning about the pineapple growing and harvesting process. (And it seems to be a coincidence that our farm wife friend Donna, whose specialty is pineapple pie, has a last name that starts with "Dole.")
While pineapple is often associated with being served with cottage cheese or as an added garnish for baked ham, it also serves as a natural meat and poultry tenderizer, making it an ideal marinade, since fresh pineapple contains bromelain, an enzyme that dissolves proteins. July and August rank as peak pineapple season. When selecting a pineapple in the store, realize that once picked, pineapple do not ripen any further. Look for pineapples with a fragrant aroma and without any brown, soft patches on the rough exterior. It also should feel dense and heavy the leafy sprout top should retain the green color.
Today's delicious recipe is from reader Nancy Woodruff, of Chicago, for her moist and scrumptious Pineapple Nut Cake. She used Hawaii as her fun theme for the most recent holiday party she hosted.
Nancy's Pineapple Nut Cake
1 (20 ounce) can crushed pineapple with juice
1 (8 ounce) package cream cheese, softened
1 stick of butter or margarine
1 1/2 cups powdered sugar
DIRECTIONS: Heat oven to 350 degrees. To make cake batter, in a large bowl, beat together eggs with sugar and vanilla. Add flour, pineapple with juice, baking soda and walnuts and mix well to combine. Pour cake batter into a 9-inch-by-13-inch baking pan sprayed with cooking spray. Bake 35 to 40 minutes. To making frosting, cream together cream cheese and butter or margarine. Add vanilla and powdered sugar and use an electric mixer to beat until frosting is smooth. Frost cake once it has cooled after baking. Makes 18 slices.
The opinions expressed are solely those of the writer. He can be reached at philip.potempa@nwi.com or (219) 852-4327.