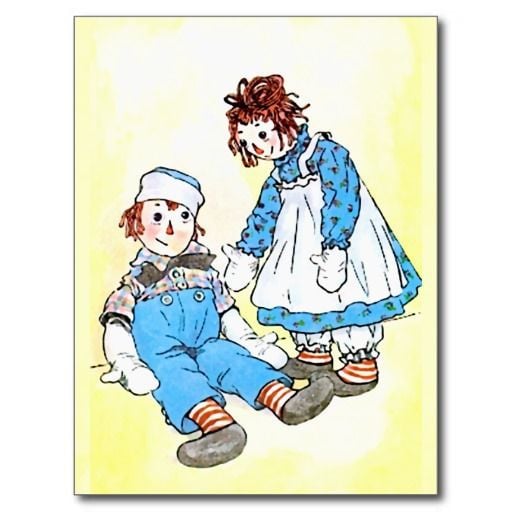 September is a busy month for birthdays and celebrations in our farm family.
Not only did my parents celebrate their 62nd wedding anniversary Saturday, both my sisters also started this month with birthdays. Pam turned 49 on Sept. 5 and Carol turned 61 on Sept. 8.
Along with these climbing milestones, the classic toy hall-of-fame redhead Raggedy Ann celebrated her 100th birthday this week on Sept. 7.
Raggedy Ann, a doll which both my older sisters had in their shared pink "girls bedroom" at the farm, also has Hoosier state connections.
Long before her doll form, she began as the character created by American writer Johnny Gruelle, who died at age 57 in 1938, for a series of children's books he both wrote and illustrated. Gruelle received  US Patent D47789 for his design of the Raggedy Ann doll with her ever-present play apron, red yarn hair and triangle nose, on Sept. 7, 1915 and she became popular in households by 1918, the year the author published his book "Raggedy Ann Stories." (Her brother Raggedy Andy, in his sailor suit and hat, wasn't dreamed up until 1920 when the sequel book "Raggedy Andy Stories" was published by Gruelle).
While Gruelle originally hailed from Arcola, Ill, in 1880, at age 2, he moved with his family to Indianapolis and the family's circle of friends in Indy included bestselling Hoosier poet James Whitcomb Riley. When Gruelle created Raggedy Ann, it was for his daughter, Marcella, and devised from a pre-existing old hand-made rag doll, which he drew a face on and dreamed up a new identity. Looking for inspiration from his bookshelf, he pulled a book of poems by James Whitcomb Riley, and combined the names of two poems, "The Raggedy Man" and "Little Orphant Annie," to bless the rag doll with a new name and future.
My Auntie Lilly loved to clip recipe cards from products and file them away in the farm pantry in a trusted metal recipe box. A favorite find in recent years was a cardboard recipe card from the back of  C and H Sugar for Raggedy Ann Cookies, which are a delicious way to celebrate the doll's centennial birthday this week and the arrival of this week's cooler temperatures.
1 cup golden brown sugar, firmly packed
1 teaspoon maple flavoring extract
2 1/4 cups sifted all-purpose flour
1/2 teaspoon baking powder
1 (4-ounce) can shredded coconut
Granulated white sugar, as needed
DIRECTIONS: Heat oven to 350 degrees. Beat together sugar, shortening, egg and maple flavoring, until fluffy. Add flour, baking powder and salt and mix well. Stir in coconut. Drop cookie batter by the teaspoon, 2-inches apart, onto a greased cookie sheet. Grease the bottom of a small drinking glass into white sugar and press each cookie flat, so the edges will be "ragged." Bake for 10 to 12 minutes. Cool cookies on rack. Makes 5 dozen.
The opinions expressed are solely those of the writer. He can be reached at philip.potempa@nwi.com or (219) 852-4327.