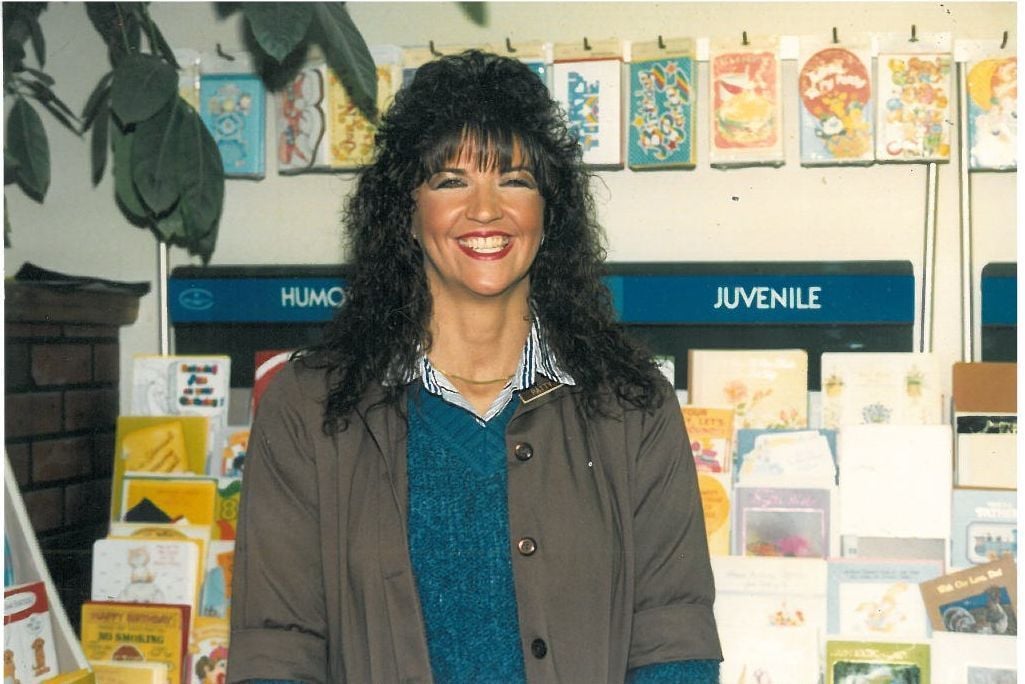 Two of the important features of this weekly column are the chance to learn something new and a small-town approach to share and exchange information and recipes.
It's like a comfortable classroom.
After my column last week about root beer, one of the teachers from my farming town — Marilyn Henderson — wrote me to share details of the root distinction for making homemade drinks such as root beer and sarsaparilla.
"I read your columns with great interest, but I need you to double check something you implied in this article. Sarsaparilla is not from the sassafras tree root. They are two different plants. I have both on my property. While teaching in North Judson, I have used the root of the sassafras to teach my fourth grade classes what the tea tasted like while doing my pioneer cooking program with them. I have also, amazingly, discovered a 'strange' plant in my woods that I was curious about. When it first comes up in the Spring, it looks like a field of sticks. I watched it as it matured into a plant that I had never seen before. It has slowly spread in my woods and works as ground cover. I thus did some research on it and found it to be the sarsaparilla plant which among other things root beer was made. Thank you for letting me share. Marilyn Henderson"
It's always great to hear from readers, and every day is the chance to learn something new.
Last month, two of my favorite educators, both well-versed in their work trades as well as dedicated mothers, passed away in our small farming community.
As I've referred to in previous columns, while in high school, I worked in our small town's one and only grocery store, stocking shelves and bagging groceries. While I had been working my summers doing field work previously, when I began this new teenage career opportunity at age 15, I learned an entirely new world of public interaction with others and lifetime skills for dedication to work detail that I still cherish today.
It was the store's manager, Patty Avery Cruce, who hired me and taught me so much. She had gone to school with my older brother Tom and worked with older brother David and older sister Carol at a previous grocery store in our neighboring town. Only 58, she passed away June 10. She is survived by her husband, Chris, daughters Jamie and Erin and son Devin. And I join her family to continue to share her memories, the talents and lessons she imparted on all of us.
Earlier this year, I was even able to return Patty's gift for recognizing young ambition, by having her daughter Erin as one of my students at Purdue University North Central. Erin eagerly spent time shadowing me to learn about journalism and world of media at The Times.
The other notable passing last month was a longtime customer from our small store and I spent many moments helping carry grocery bags filled with eggs, flour and sugar to her car.
Ida Bruder, 86, of the tiny neighboring town LaCrosse, passed away June 25. She spend her entire life living on the farm in the same town where she was born to parents Henry and Bertha Heiniger. Throughout her life, she not only worked with her husband, Dale Bruder, at the family business, Bruder Fertilizer, but she was best known for her business of baking and decorating cakes.
Throughout my life, from the cakes served to guests at my First Holy Communion and Confirmation to my graduation parties and all of the graduations and weddings of my siblings, the beautiful and delicious cakes created by Ida Bruder were always the sweet centerpiece of the event. Before her retirement, the final cake Ida created for our family was for my parent's 50th wedding anniversary in 2003, which I wrote about in my column.
Today's featured recipe is simple and easy and it comes from the recipe box of my grocery store friend and mentor Patty, as shared from her daughter Erin.
"Here is one of the recipes I found in Mom's recipe box that I remember her making. She just had it titled 'Shrimp,' and this is how she had it written," Erin explained.
"As I was looking through her recipes and I found it, it broke my heart, as it was probably her favorite recipe. It was so sweet and just so heartwarming to find. So, I'm glad I was actually able to look through her recipe box and find it, because I don't know when I would have found it if you hadn't asked me to select one for you, so thank you so much Phil. Thank you for being such a wonderful person. My mom really thought a lot of you and she always had the best things to say about you and your family."
2 to 3 pounds fresh shrimp
1 tablespoon minced onions or shallots
1 tablespoon fresh lemon juice
DIRECTIONS: Rinse shrimp and lightly dust with flour. Heat olive oil in skillet. Quickly saute shrimp on each side until lightly golden. Add garlic, onion and salt to pan and lightly toss with shrimp. Add white wine and butter and toss to combine. Add the splash of lemon juice and allow shrimp to simmer with all ingredients for a few minutes to allow flavors to blend. Serve shrimp hot as an appetizer or over bed of rice if desired. Makes 4 servings.
The opinions expressed are solely those of the writer. He can be reached at philip.potempa@nwi.com or (219) 852-4327.