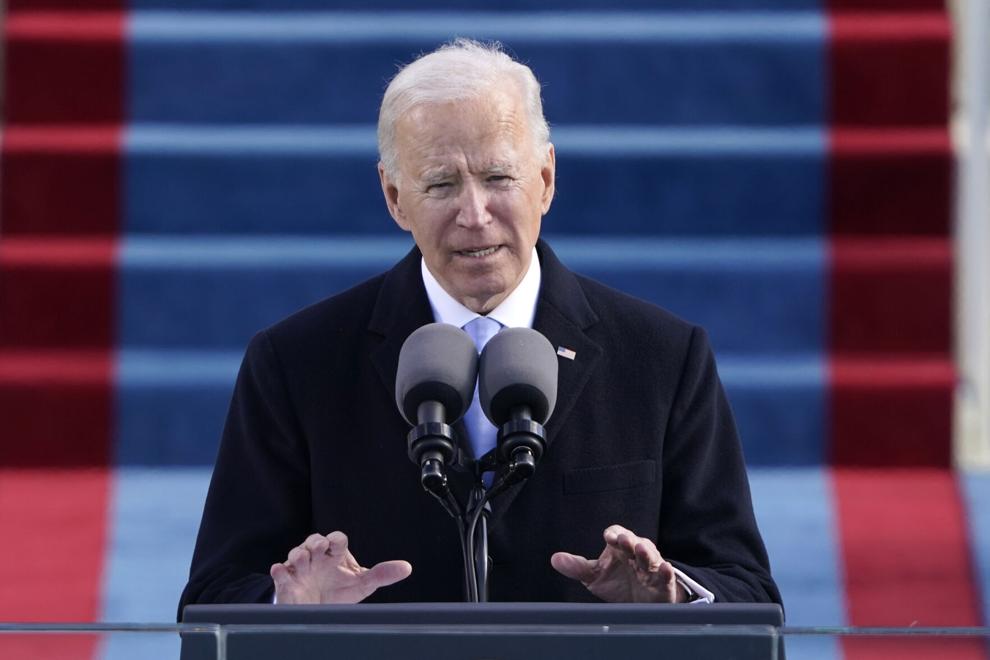 In the run-up to the big day, it had been rumored that the incoming commander in chief would be sworn in wearing a Ralph Lauren suit, a selection foreshadowed, perhaps, by his choice of a Ralph Lauren polo shirt (with a very visible outsized logo) to his COVID-19 vaccination this month.
And, indeed, he did again on Wednesday, opting for a Ralph Lauren navy blue suit, a navy blue mask (made from the same fabric as the suit), a necktie in a slightly lighter shade of blue and a navy blue overcoat. The first-ever second gentleman, Doug Emhoff, also went with Ralph Lauren, wearing what appeared to be a charcoal gray suit under a double-breasted overcoat.
Given the label's long-term commitment to outfitting the U.S. Olympic team, the presence of Ralph Lauren at the Inauguration further underscores its reputation as the quintessential go-to American label, a role underscored further when you factor in the myriad other political moments — across the political spectrum — that the brand has been party to in recent years, including former Secretary of State Hillary Clinton's 2016 Democratic Convention speech and former First Lady Melania Trump's Inauguration Day 2017 sky blue cashmere coat.