"I realized I could make my own burger blend with better quality cuts of beef."
Some community leaders are hoping that support for these efforts on a small scale can lead to successful efforts on larger scales.
In 2000, there were 13 wineries in Wisconsin. But over the last 20 years that number has ballooned to more than 120 that combined make about 8…
While his cows munch merrily on the fulsome foliage within the Black Hills National Forest, local rancher Aaron Thompson is hard at work makin…
"Every neighborhood loses something precious when local eateries and hangouts get shuttered."
The Fair Food Drive-Thru is providing a calorie-packed and artery-clogging alternative to add to our COVID-19 waistlines over the course of fo…
That's right — it's (almost) pumpkin spice season. Some of these fall-inspired treats are already available, while others are scheduled for re…
Just off Main Street in Crown Point, the humble eatery might be small in size but its offerings are big in flavor.
Four years ago, on Aug. 5, we were busy hosting daughter Susan and Mose's wedding. Happy Anniversary Mose and Susan. We wish them many more ha…
Dr Pepper took to Twitter to let its fans know the company is aware the soda is sometimes hard to find in stores these days.
The latte will be available on Aug. 19 along with pumpkin flavored coffee and espresso beverages, spiced drinks and bite-sized bakery treats.
Both products will be available at participating Dairy Queen locations nationwide. 
If you love pumpkin spice flavor but coffee isn't your cup of tea, you're in luck.
Pillsbury's pumpkin cookie dough with cream cheese-flavored chips is hitting store shelves, and the recipe bears their "safe to eat raw" seal …
This week's recipe roundup includes summer soup, breakfast tacos and a variation of Disney's over-the-top grilled three-cheese sandwich.
These assorted popsicles are just as refreshing as something you would get at an ice cream stand.
The company is adding the word "breakfast" — instead of dinner — to encourage Americans to start their day with neon orange cheesy noodles.
Residents hitting the town for drinks and food had a new outdoor experience over the weekend in downtown Beloit.
From blueberries and watermelon to cherries, strawberries, kiwi and more, there are plenty of fruits to add to various dessert recipes.
The dairy industry has a familiar question for you: "Got milk?"

Midwest Express Clinic / Crown Point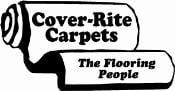 Cover-Rite Carpet & Design Center
It's been months since the coronavirus pandemic limited restaurant options and caused many people — even the most kitchen-phobic among us — to…
At our house in Mid-City, we opened the wines to breathe, put the cheeses out to temper and hauled the computer monitor from our makeshift hom…
Squeezing the most out of summer — especially this coronavirus summer — has often meant eating and entertaining outside, for those with the sp…
Dragobob sandwiches at Tzatziki Greek Street Food are a 'party in your mouth'
Want to try something new for outdoor entertaining? Watch as Catherine Neville of Feast Magazine guides you through some campfire cuisine.
Loaded with 20 grams of protein, this breakfast taco recipe is a satisfying way to start the day. 
When finished and cooled, store them in the fridge, covered, for about a week and use them to enhance your favorite recipe.