Jan. 25 is National Irish Coffee Day. The drink is traditionally made with coffee, Irish whiskey, sugar, and heavy whipping cream. But why not…
When time permits, actor David Wright Jr. makes it a point to step into the kitchen to create favorite dishes.Wright is currently in the ensem…
Jan. 24 is Beer Can Appreciation Day. To celebrate, here's a look at the 30 best-looking beer cans in America.
Who hasn't felt the shame of a refrigerator purge? You're sentenced to face the forgotten leftovers, fuzzy produce and years-old salad dressin…
Houseplants are quick to tell you when they need help. They display discolored leaves, drooping stems, and little or no growth. That usually g…
By almost any measure, meat alternatives are rapidly gaining in popularity.
Starbucks has a point to prove: There's more to the company than selling $4 lattes to rich people.
A social media campaign backed by a Japanese seasonings company is targeting the persistent idea that Chinese food is packed with MSG and can …
Here's a rundown of a recent day:
The Pizza Plant, headquartered in Pasadena, CA, was propelled to notoriety for its monstrous, 13-topping, CBD-infused, plant-based Nacho Pizza…
The restaurant of French chef Paul Bocuse, who died two years ago, has lost one of its Michelin stars after holding three since 1965, a world record.
The breakfast and lunch eatery opened its doors at 9321 Wicker Ave. last month. Large window panes bring natural light into the modern restaur…
If you'd like an interactive dining experience, plan to visit Kui Korean BBQ in Highland.The eatery, on Indianapolis Boulevard, beckons with i…
For many of us, January is all about giving things up: Maybe we're going to stop eating meat and embrace a plant-based diet. Or we're ready to…
Like many plants, onions have defenses to ward off creatures that may want to eat them. Their secret weapon is a kind of natural tear gas.
The Guinness Book of World Records declared Waco, Texas, as the home to the world's largest Snickers bar, weighing in at more than 4,700 pounds.
Ready to try some plant-based proteins and West African cuisine? Here's a look at the predicted trends for the year ahead.
After earning a degree from the University of Missouri on a full golf scholarship, Bill Welter, a graduate of Valparaiso High School, says he …
It's 29 degrees in Taos this early morning in late December when Kate Noonan walks out of EVE to start up her car.
One of the newest eateries in the Region is quickly becoming "the" hot place to visit for breakfast and lunch.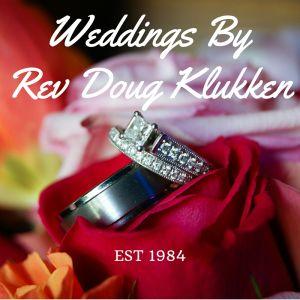 Weddings by Rev. Doug Klukken - NWI Wedding Officiant
A new year, a new decade lies before us. What does it hold for us? Only God knows. A new year always seems like a fresh start or new beginning…
Tell your refrigerator about your dietary preferences and it'll concoct a recipe plan for the coming week, sending a shopping list to your sma…
In this era of bottomless mimosas, craft beers and ever-present happy hours, it's striking to recall that 100 years ago the United States impo…
A fluffy baked potato is a glorious thing, but too often you slice into the potato and it is shiny and waxy, not light and creamy in texture.
A wristband that will help you say "no" to junk food. A machine that will mix drinks for you.
A rare environmental success story is unfolding in waters off the U.S. West Coast.
If you've ever wondered why food made by your favorite restaurant chef tastes better than the food you make at home, chances are you are missi…