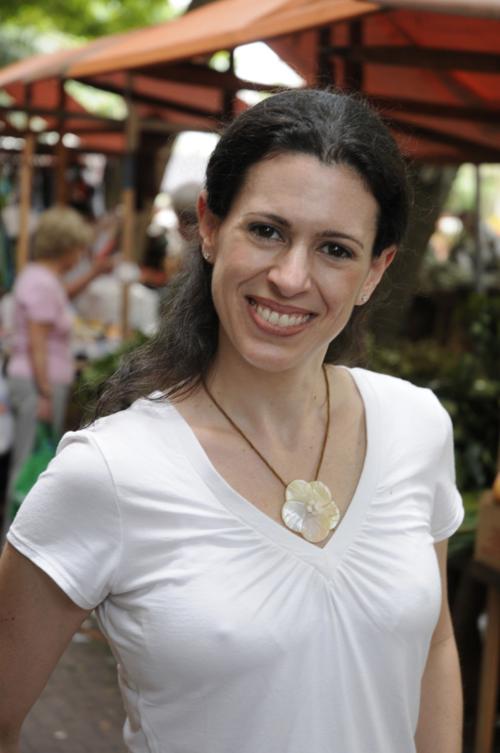 Chef Leticia Moreinos Schwartz is ready to spread a healthy eating message to visitors of Chicago's Fiesta del Sol on Friday.
"I'm very excited to come to the Windy City," said Chef Leticia, who is a cookbook author, food stylist, chef and teacher.
The chef will be talking to visitors at the fest and sharing diabetic-friendly Latin-inspired recipes. Chef Leticia, a native of Brazil, has partnered with Merck and the American Diabetes Association on a program called Desafiando La Diabetes, which helps the Hispanic population manage type 2 diabetes and work with doctors to set and reach A1C goals. A1C goals relate to monitoring blood sugar.
"This is a very personal experience for me," said Chef Leticia, about working with the American Diabetes Association.
"My grandfather died of complications of diabetes," she said. She added the program Desafiando La Diabetes has really been making a difference in helping people to manage their diabetes, monitoring their habits and understanding more about the illness.
Chef Leticia said focusing on healthy cooking and eating is key in monitoring one's health.
"As a chef, I'm focusing on taking recipes we love in our culture and making them diabetic friendly," she said. Among recipes offered by Chef Leticia are dishes such as Arroz con Pollo; Mango, Smoked Salmon and Arugula Salad; Moroccan Meatballs and Papaya and Orange Sparkler.
"And my job is to show you can eat very flavorful and delicious food," she said.
Chef Leticia will be at Fiesta del Sol from 11 a.m. to 4 p.m. Friday. Visit desafiandoladiabetes.com. (There are English and Spanish options for that website.) The following recipe is from Chef Leticia.
Mango, Smoked Salmon and Arugula Salad
2 tablespoons fresh lemon juice
1 tablespoon crème fraiche
1/3 cup extra virgin olive oil
Kosher salt (1/4 teaspoon kosher salt) and freshly ground pepper
1 medium ripe mango, peeled, pitted and cut into thin strips
5 ounces thinly sliced smoked salmon, cut into strips, preferably fresh
Preparation: Place the lemon juice, mustard, and crème fraiche in a food processor or blender. Pulse until well blended. In a measuring cup with a spout, mix the two oils, then with the processor running, pour in a steady stream into the crème fraiche. Season with salt and pepper. This vinaigrette can be prepared up to 3 days ahead of time and stored in an airtight plastic container in the refrigerator. Just before service, place the arugula in a large bowl and pour half of the dressing over the leaves to coat and toss. Be careful not to overdress the leaves or they will turn mushy quite fast.
Place the arugula leaves on individual service dishes and arrange the slices of mango and salmon on top and serve immediately. Store any extra vinaigrette in an airtight plastic container in the refrigerator for up to 1 week.