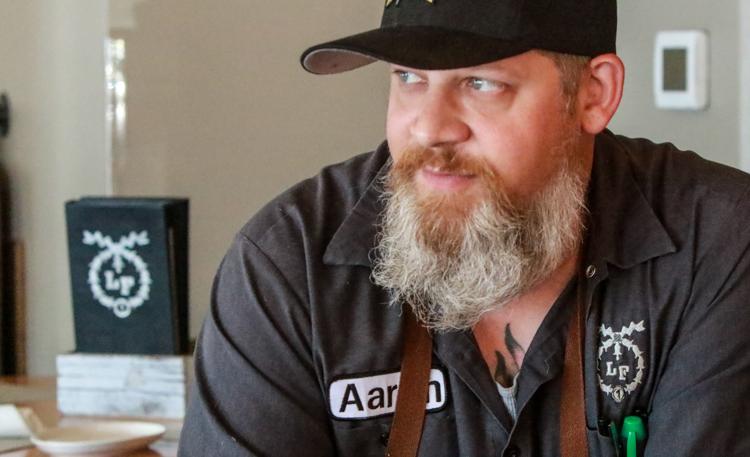 Chef of Steel: Aaron Kujawa
Title: Executive chef of Lincoln Flats
Location: 1 Napoleon St., Valparaiso
Chef Aaron Kujawa believes in "pushing the envelope" when it comes to cooking.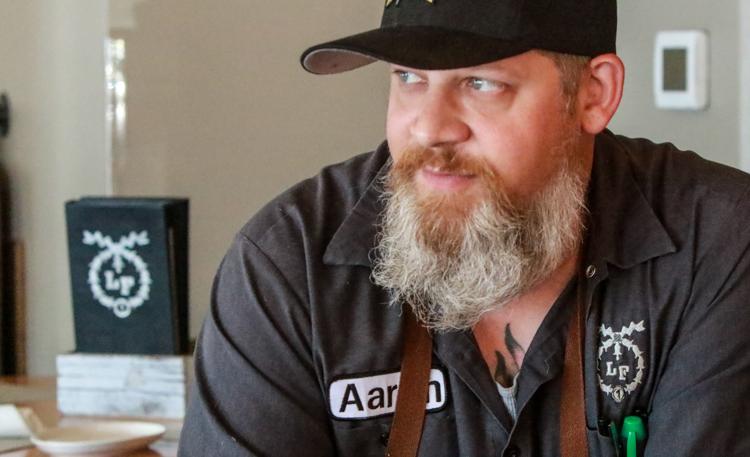 It's likely one of the reasons his signature dish in the Chefs of Steel series consists of wild game on a plate.
"I'm always trying to do something different that no one else has done," Kujawa said.
As executive chef of Lincoln Flats, a gastropub at the corner of Napoleon Street and Lincolnway in downtown Valparaiso, Kujawa specializes in creative presentations and out-of-the-ordinary flavor pairings. That includes the elk chop on a bed of sweet potato polenta he's serving up as this week's Chefs of Steel signature dish.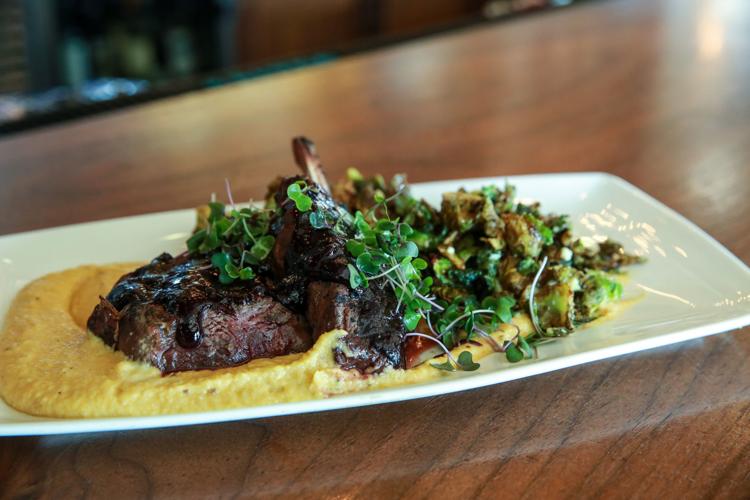 Kujawa, who is heavily tattooed, is a fan of working with game and regularly experiments with various wild meats in specials at the restaurant. As he recently prepared his signature dish with a side of mouthwatering fried Brussels sprouts, Kujawa talked about his passion for the cooking craft and his desire to offer customers quality cuisine.
"I'm always trying to put out a great product with great ingredients but in a quick fashion," Kujawa said. The chef said he wants his dishes to sport multiple levels of flavor.
"I layer the flavors so they dance in your mouth," he said.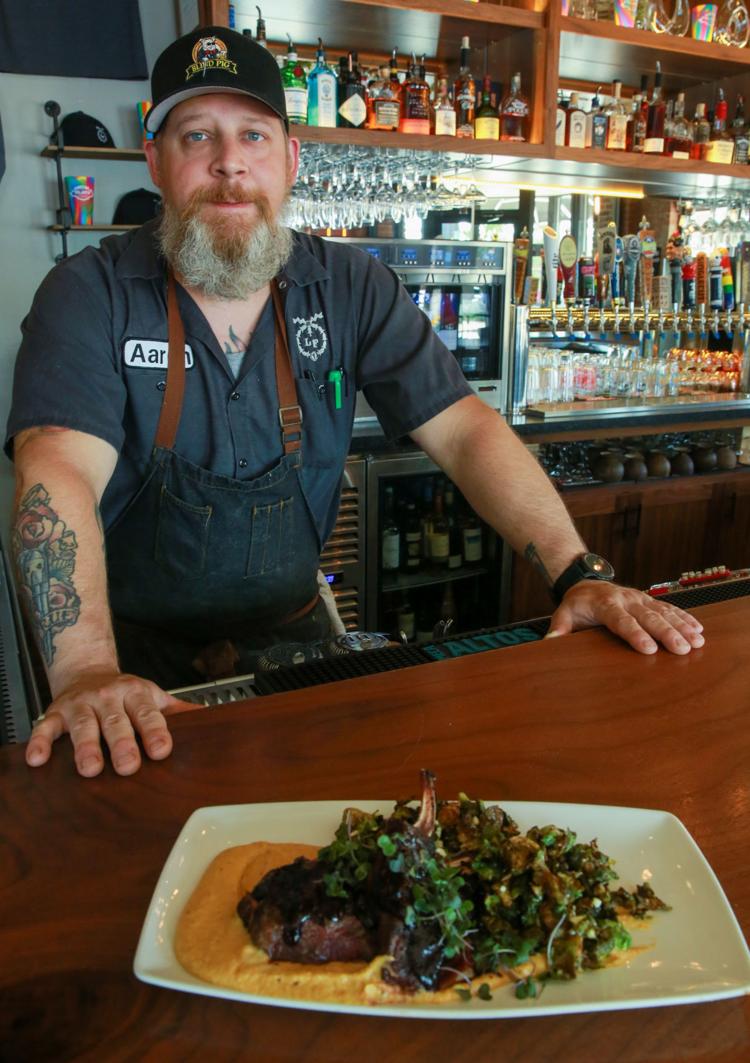 The chef said everything served at the restaurant is made on the premises, from scratch, daily.
At Lincoln Flats, Kujawa's menu features creative items such as Brat Pops, which is his unusual take on a corn dog made with beer-poached brats; Pig Candy, a combo of slab bacon, brown sugar and Sriracha; Poutine, made in reverse; Turkey Schnitzel; and a Buddha Bowl with carne asada seitan, farro, cabbage, avocado, edamame, elote salad and roasted sweet potato.
Kujawa also believes it's important to keep an organized, clean kitchen.
"And I believe in mis en place, which means everything in its place," the chef said.
Keep reading for FREE!
Enjoy more articles by signing up or logging in. No credit card required.
Lincoln Flats, which has the words "Eat. Drink. Gather" emblazoned on its front window, is housed in a building that has an interesting history in downtown Valparaiso. The restaurant sits on the site of the former Buck's Shoe Repair, a shop that was run by the grandfather of the eatery's owner, Steve Buck.
Shoe lasts, or forms, decorate shelves on the wall of the restaurant, which is a fitting tribute to Buck's grandfather's profession. Buck's Shoe Repair operated from 1947 to 2006.
The eatery also has a full bar, with various craft ales, a temperature-controlled wine cellar and assorted cocktails. There are 18 beers on tap and 16 wines by the glass.
Kujawa said working in the culinary field is really not like "going to work" for him.
It's always something he looks forward to.
"I don't get up and dread going to work," he said.
Fast Facts: Resident of Hobart. Born in Valparaiso and grew up in South Haven, Indiana. Has been employed at Lincoln Flats since May 2017, prior to the restaurant officially opening in January 2018. Fiancee is Toni Torres. Step-daughter is Coco. Began working in the restaurant business at the former Strongbow Inn in Valparaiso.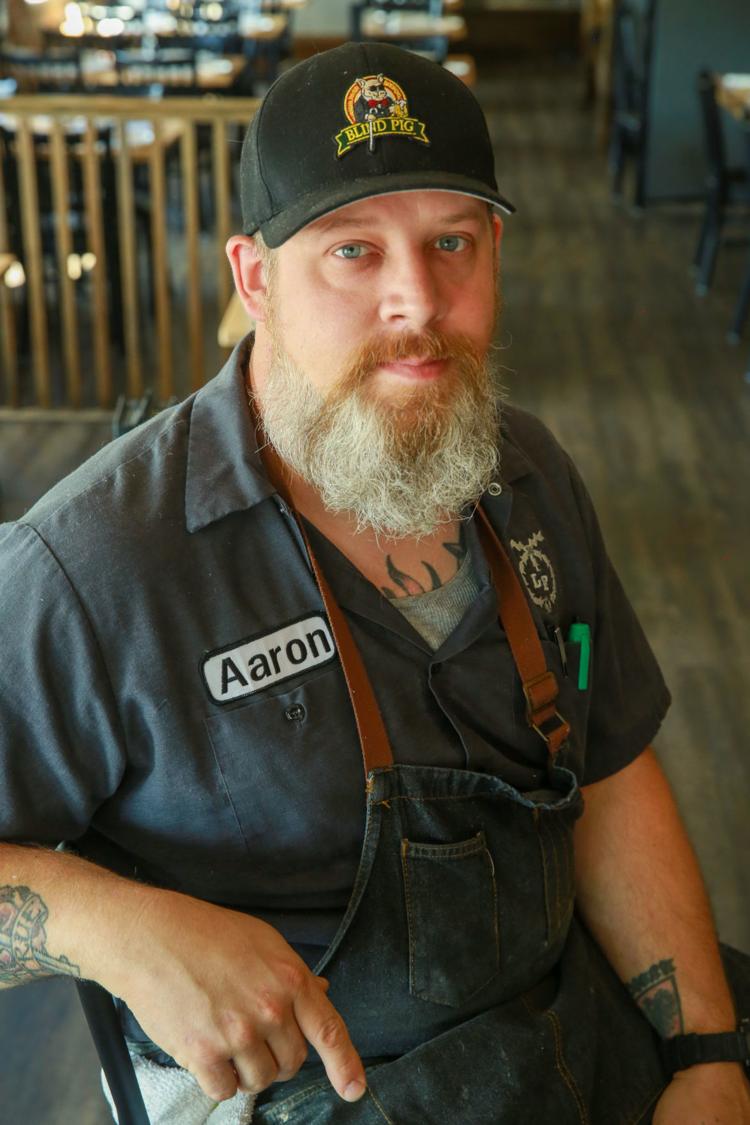 My cooking philosophy is: Having honesty in the food (offerings) and doing it right the first time. I also believe in being ahead of the curve of what everyone else is doing.
What I enjoy about being a chef: Being able to create, pushing the boundaries and learning something new every day. I'm always thinking of how to do something better.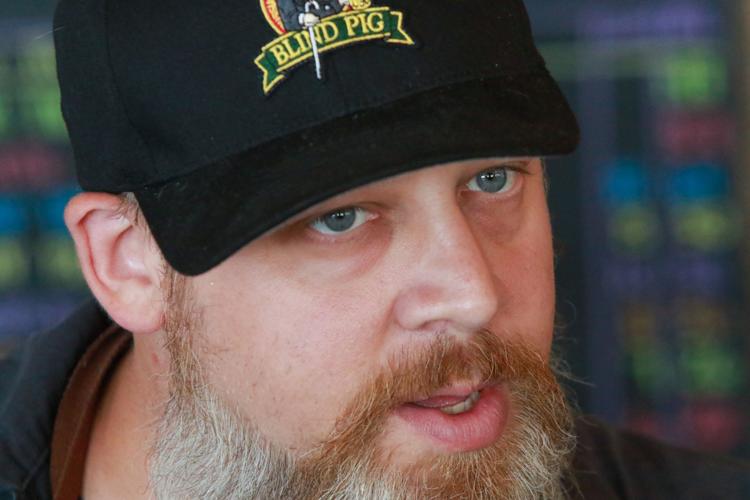 When I go out to eat, I look for: Anything different. One of the chefs I cooked under always said 'There's always a good idea to steal.' And I'm always thinking how can I make that my own?
What I like to splurge on: Give me a big, fat juicy steak. I like my meat bloody and flavorful.
My favorite junk food is: I should plead the 5th on this. I'll eat any kind of junk food. I like anything chocolate.
My specialty at the restaurant is: I like to try to mix it up. And I like anything different that hasn't been done before. I enjoy working with all kinds of seafood and game.
Famous chefs I admire: Anthony Bourdaine. He liked to push the boundaries and not stick to one certain lane.
About my cooking experience: I never went to cooking school. I believe field experience counts so much. I learned a lot at Strongbow and worked there from 2001 to 2016.
About working at Lincoln Flats: I love the atmosphere here. We're like a big family and always look out for one another.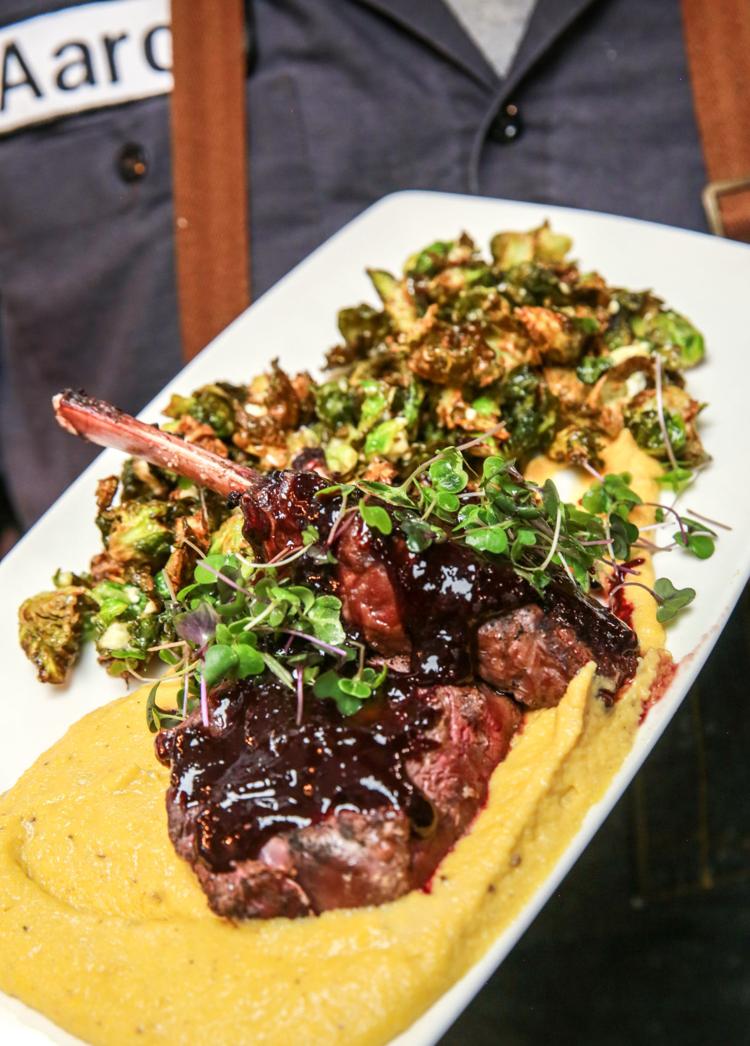 Recipe I'd like to share: Grilled Elk Chop with Sweet Potato Polenta and Fried Brussels Sprouts. I recommend serving the dish with a Founders Brewing Porter. It's dark and robust and will cut through the sweetness of the dish. It'll also balance out the saltiness of the feta.