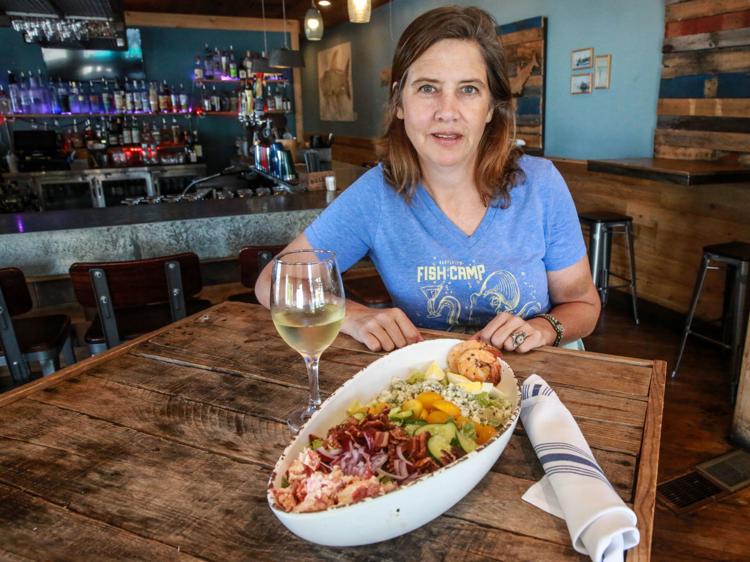 Chef of Steel: Nicole Bissonnette
Title: Chef/proprietor of Bartlett's Fish Camp in Michigan City
Location: 12 on the Lake, Michigan City
What makes her sizzle: Nicole Bissonnette believes the best dishes and flavors are born from basic ingredients and uncomplicated classic cooking techniques.
"I believe in keeping it simple," said Bissonnette, chef/proprietor of Bartlett's Fish Camp in Michigan City.
In keeping with that tenet, the dishes Bissonnette creates at Fish Camp stand out for their fresh flavors, made from quality ingredients that haven't been greatly embellished. One dish, which is an example of that classic simplicity, is Fish Camp's Lobster Cobb Salad, which is this week's South Shore Chefs of Steel signature dish.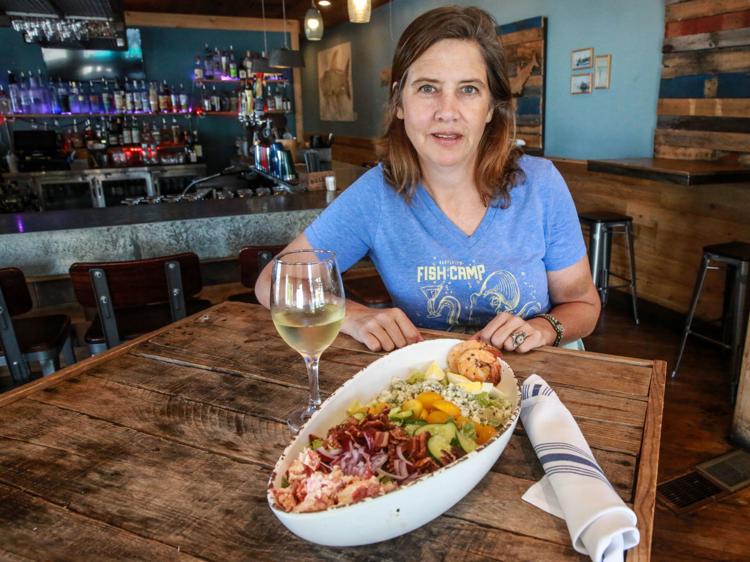 "It's a classic cobb salad with our twist, which is adding lobster and peel-and-eat shrimp," Bissonnette said.
Bartlett's Fish Camp, a nautically-themed restaurant located on the premises of the Michigan City Yacht Club, has a view of Lake Michigan. The restaurant debuted in 2017. Visitors to Bartlett's Fish Camp will surely feel like they're enjoying a meal at a favorite vacation spot while dining here.
Bissonnette, former owner of Bistro 157, which was located in Valparaiso, has a solid history in the culinary field. She's the former co-owner of Bartlett's Gourmet Grill and studied culinary arts at the Le Cordon Bleu in Paris, France. Her family connection to the food business has been strong as her father owned a supermarket chain while she was growing up.
At Bartlett's Fish Camp, guests will find a variety of seafood along with other highlighted dishes. The atmosphere at the restaurant has a rustic charm. Guests visiting the eatery will quickly notice windows in every direction to enjoy the serene waterfront.
The chef said she realized Region diners had a major interest in seafood dishes when she operated Bistro 157.
"They gravitated toward the daily fresh fish specials. So I found that was a niche that needed to be filled," she said.
Bissonnette said it's also a priority to offer a variety of dishes at Bartlett's Fish Camp. Its menu stars deep-sea items including a fried seafood basket, clam chowder, tuna tartare, chef's shrimp ceviche, lobster-shrimp fritter, French-style steamed mussels and crab cakes. Non-seafood options include double-cut pork chops, smoked chicken wings, grilled flank steak, smoked baby back ribs and more.
You have free articles remaining.
Keep reading for FREE!
Enjoy more articles by signing up or logging in. No credit card required.
Bissonnette has passed on her passion for good food to her sons Ian and Lucien.
"Both of my sons enjoy cooking," she said, adding that a couple of times a week they're encouraged to cook dinner for the family.
And the apple doesn't fall far from the culinary tree. Her son Ian, 13, was a former contestant on the popular reality cooking show, "Masterchef Junior."
The chef praised her staff at Fish Camp, adding it's a team effort in the kitchen and front of the house.
"My head executive chef Carlos Rodriguez as well as core crew help Fish Camp run smoothly," she said.
Bissonnette stressed it's the passion for the cooking craft that she sees in her fellow kitchen team members that keeps her energized.
Fast Facts: Born in Bourbonnais, Illinois. Resides in Beverly Shores. Is the mother of Ian, 13 and Lucien, 8. Studied at Le Cordon Bleu in Paris. Is a graduate of DePaul University.
My cooking philosophy is: My philosophy has always been rooted in the basics. I believe in keeping it simple.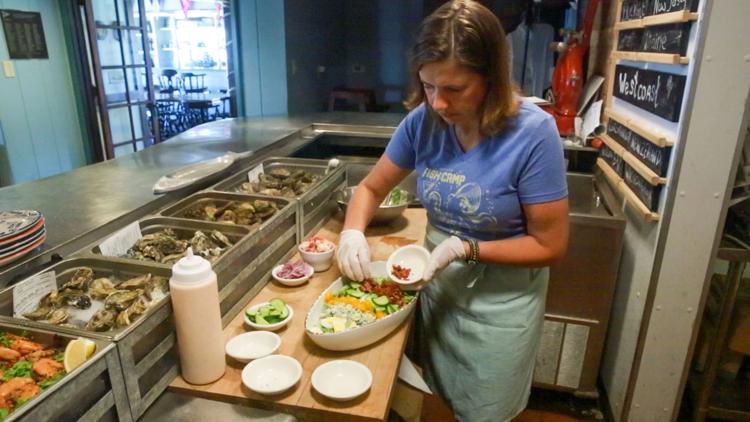 What keeps me excited about the culinary field: It's rewarding to come up with new recipes and trying things out on our customers to keep things fresh. It's also quite rewarding to get new, young people in the kitchen excited about food. That really inspires me to want to teach more, cook more and develop more.
How I became interested in seafood: Seafood certainly was a big target of my education in Paris. France, being a small country with coastal waters very near, that was a big part of the diet and a big part of my education.
The key to creating good recipes: To produce good cooking, you have to go back to the basics and the steps of cooking. Try to use ingredients as local as possible and as fresh as possible. Don't enhance the ingredients.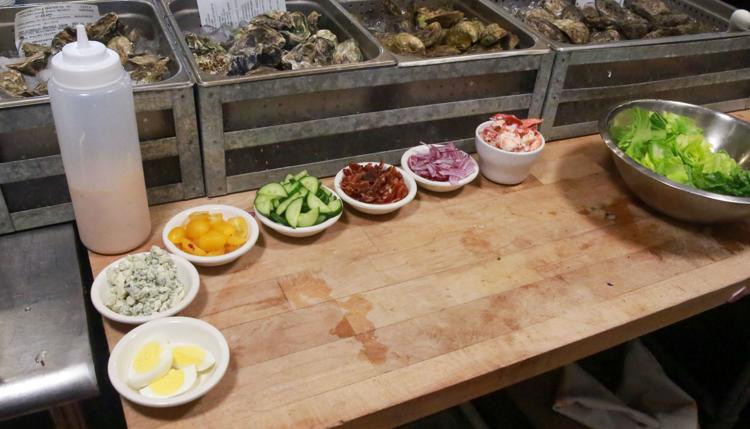 Advice I'd give to young people going into the business: Young people have to figure out what they want and go for it. There are steps of progression in every profession. You've got to put in your time, work hard and communicate what your goals are.
Chefs I admire: I always go back to the classics. Julia Child. She always kept it real and kept it fun and light. I met her when I was in Paris. I also loved Anthony Bourdain. He had grit and an adventurous spirit. He inspired a whole generation to be more wanderlust. Also Gordon Ramsay.
About some of the challenges of the restaurant business: The operations, in general, and employment. We're always looking for good people with a strong work ethic and who can roll with the punches.