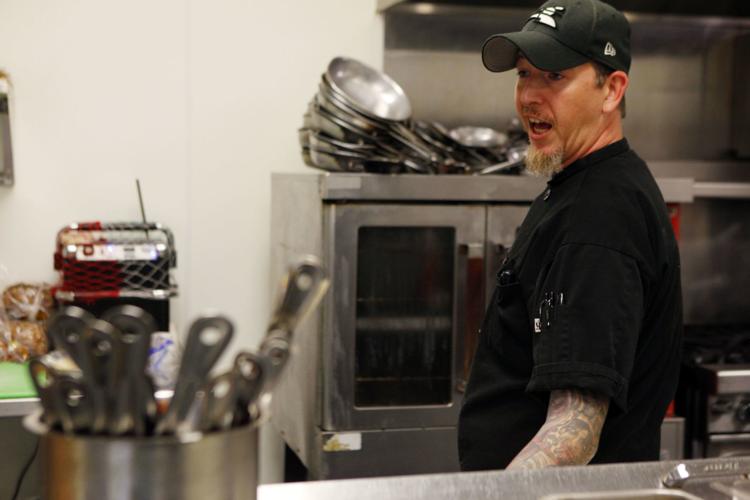 Chef of Steel: Brian Rance
Title: Executive chef of Byway Brewing Company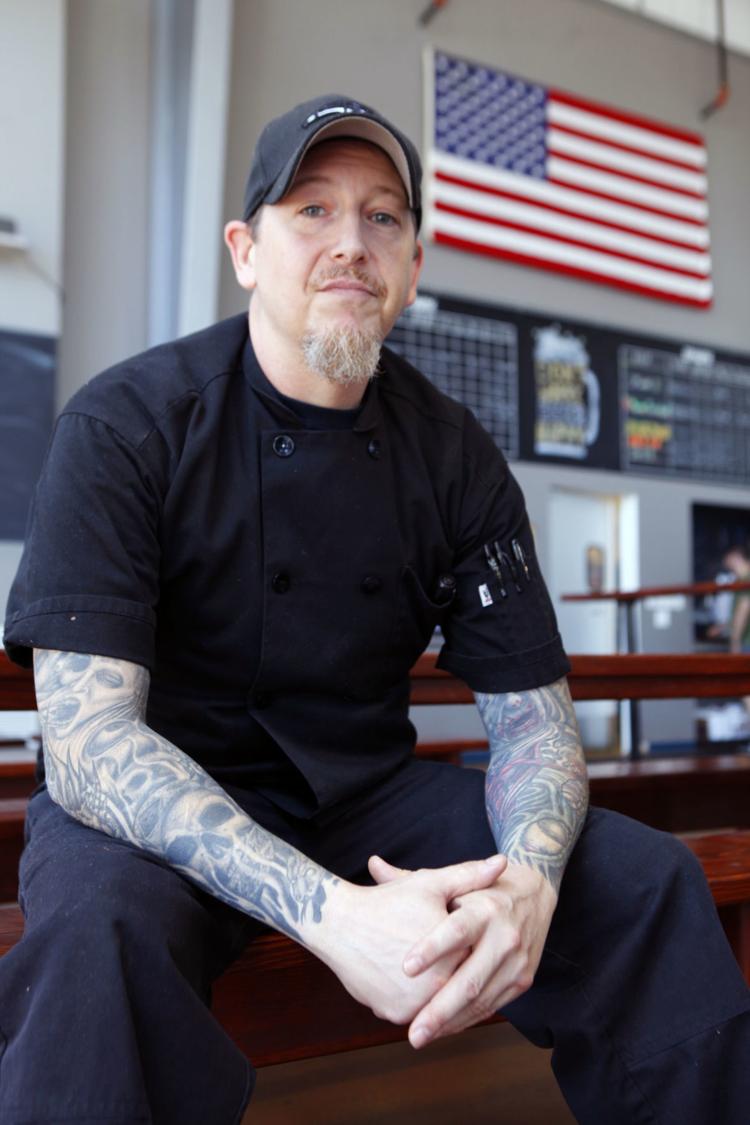 Location: 2825 Carlson Drive, Hammond, near the South Kennedy Avenue exit of Interstate 80/94.
What makes him sizzle: It's within the confines of a contemporary brew pub that chef Brian Rance is currently making his mark. Rance, executive chef of Byway Brewing Company in Hammond, finds the brewery atmosphere the perfect place to express his creativity as a culinary artist.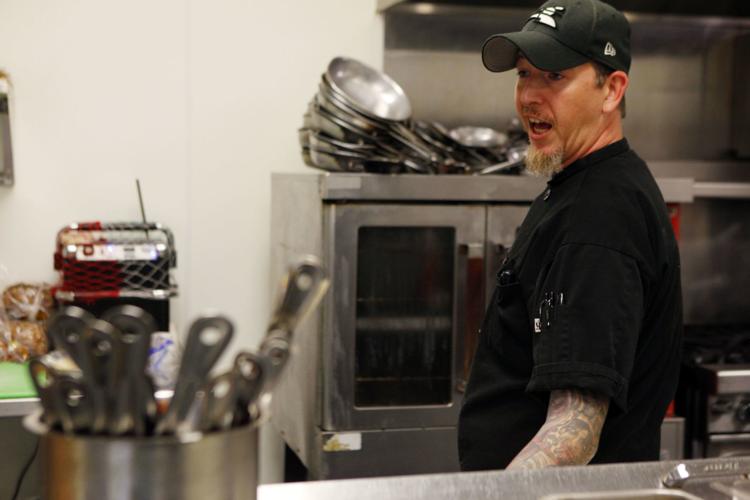 The chef, who has long been passionate about the food industry, wasn't professionally schooled in the culinary arts.
"I've been working in restaurants for 26 years," Rance said, indicating it's been a path of hard work and experimentation.
As Rance, an unpretentious man with sleeves of tattoos covering both arms, sits in the middle of Byway Brewing Company, he points to the contemporary dining area with high ceilings and minimalist design and says that it's in brew pubs today where much creativity and experimentation is taking place.
Rance is excited about experimenting with new recipes, preparations and brew pairings. And the casual, hip atmosphere of brew pubs is the perfect place for this.
"You really have the opportunity to play with ingredients and to show what you can do. You're free to create," Rance said.
The chef, who works with a team of three cooks, said he regularly talks to the brewers at the establishment. Maintaining a good relationship with the brewers means better understanding of food pairings, he said.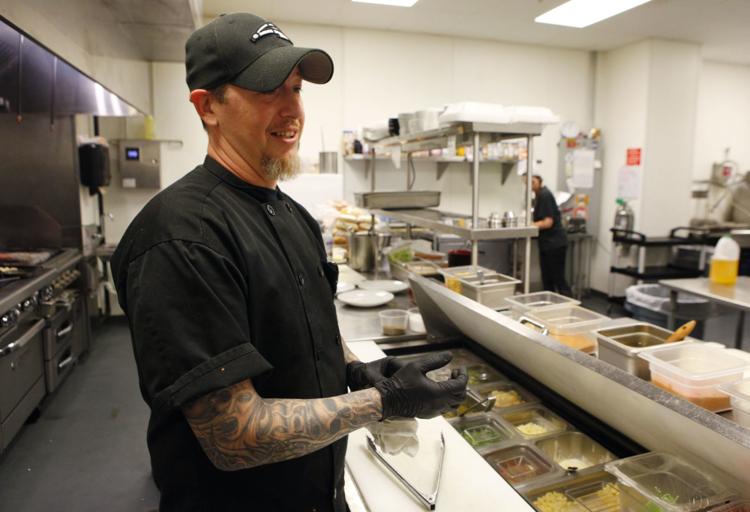 "I talk to the head brewer often. We get to bs a lot, and it's great," he said, adding that the brewers will talk to him about the characteristics of certain beers and how they're made. This communication gives him a better understanding of what to prepare on the culinary side.
An example of the laid back, friendly atmosphere at Byway is expressed in a sign which hangs on the wall at the brewery: "Don't worry, Beer Happy."
Fast Facts: A resident of Crown Point. Born in Chicago Heights, Illinois, and grew up in unincorporated Valparaiso. Has two children. Fiancee is Tiffany. Has been employed at Byway Brewing Company since its establishment three years ago. A 26-year veteran of the restaurant industry.
My cooking philosophy is: I pretty much base everything around the ingredients. I try to honor whatever ingredients I have.
About pairing brews with food and cooking with beer: It's important to have a knowledge of the beer itself and important to learn about beer and what goes into making the beer. When cooking with brews, you're bringing or marrying the ingredients together and making a new flavor.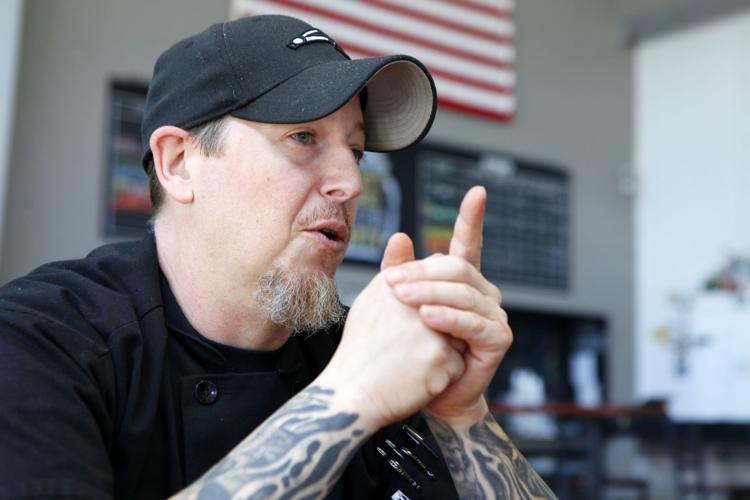 When I go out to eat, I look for: It's a little harder these day because I have kids. But when my fiancee and I go out, I like to go to brewery-type places that are more laid back. This is also where a lot of the more creative stuff is coming from lately. Chefs have a lot more freedom and have the opportunity to play with ingredients and can be more creative.
The food I splurge on: I love tacos in all of their many styles and forms. I'm a taco addict. I've also had different variations of tacos on our menu. It's fun for me.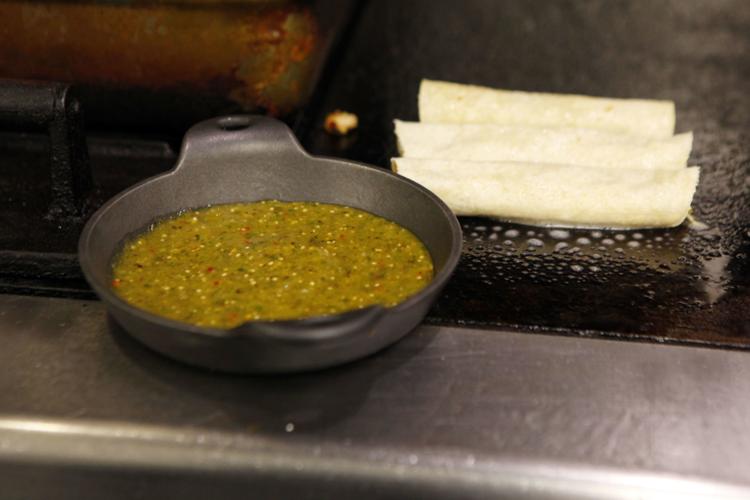 About chefs as mentors: I feel that's the most important part about being a chef.  One of the keys to being a good chef is being a good teacher and good mentor.
Famous chefs I admire: I always look at what Thomas Keller of The French Laundry in Yountville, California, is doing. I ate there once, and it was one of the best meals of my life.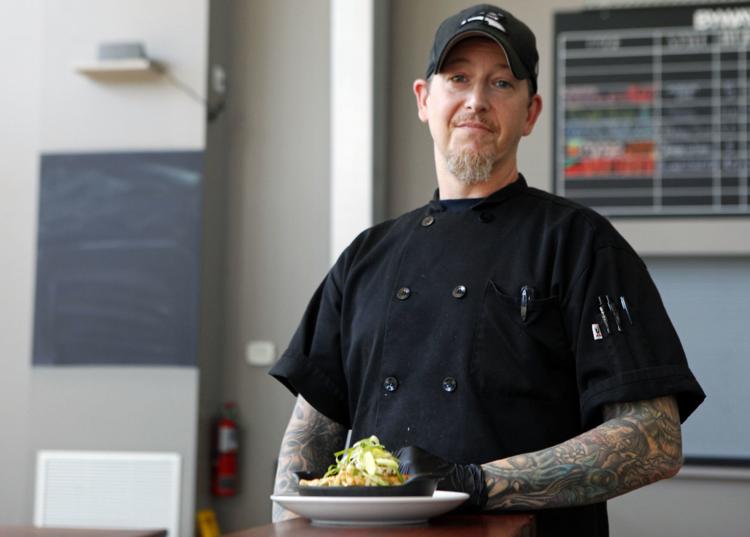 My worst kitchen disaster:  If I had to pick one, it was the opening night for this place. I had such a bad night that I actually questioned if this was what I wanted to do as a career. (Because everything wasn't really ready to open), it was kind of a train wreck and a brutal night.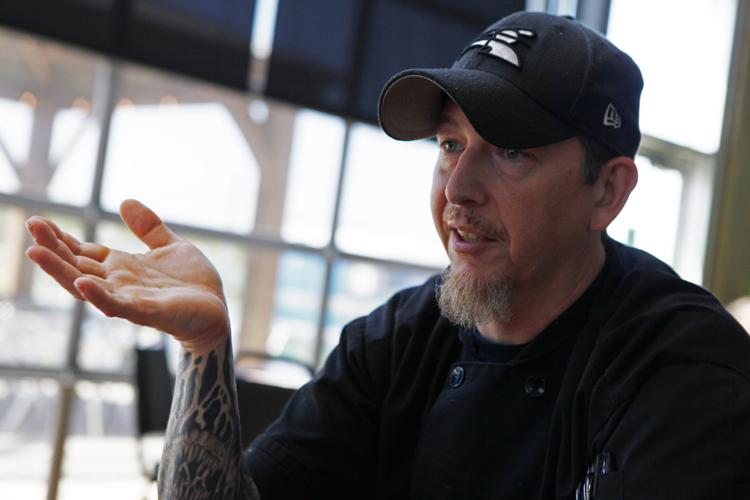 Recipe I'd like to share: Byway Gamma Ray Enchiladas. One of Byway's IPA's would go very well with the enchiladas, which are popular at the brewery.