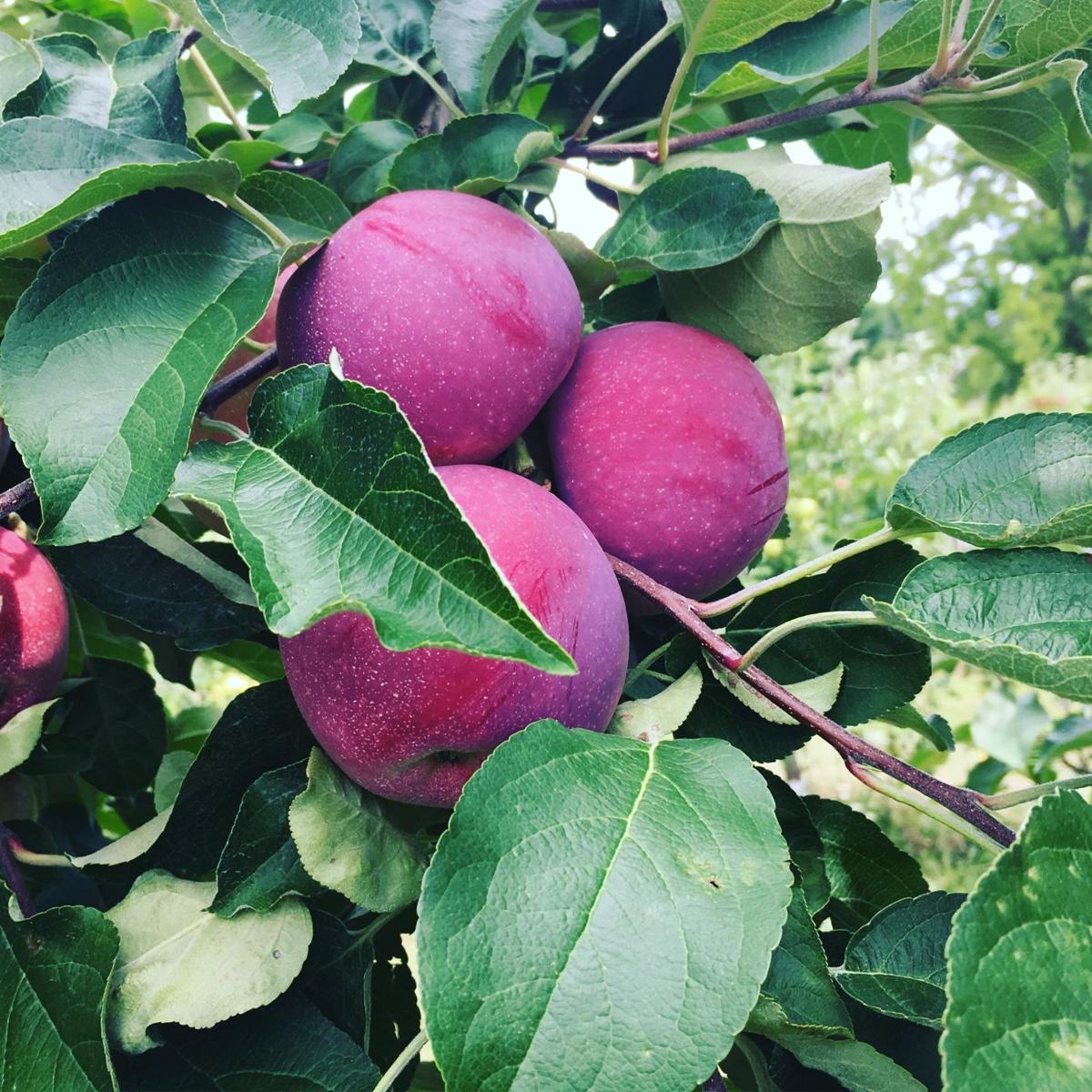 Have you been wanting to take a family outing to a farm this season and haven't gotten to it yet? There's still time.
Heading out to a farm to pick your own produce gives kids a sense of where food comes from, displays the satisfaction of seeing a seed grow to produce something to nourish your body, provides a great opportunity to get some fresh air while social distancing — and it's just a fun way to spend a summer day together.
So you may have missed strawberry season. And blueberry season. And maybe you didn't make the drive to Michigan to pick cherries at their peak. But there are still several fruit orchards and vegetable farms in Northwest Indiana and Southwest Michigan that are open for families to come in, head out to the fields and gather their own harvest.
At Riverbend Farms in South Haven, Michigan, blackberries are now ripe for picking and the fall crop of red raspberries will follow soon.
Bret Morgan, who owns the farm with his sons, reminds those who want to head out for a day of picking to be sure to call first. Things can happen — like bad weather or a surge of pickers clearing out bushes early in the day — that can cause closure and leave visitors disappointed, especially if they're driving a far distance.
"Make sure to call for daily conditions," Morgan said.
Cali Stover, whose father owns Stover Farms in Berrien Spring, Michigan, said that you can expect to find plums, grapes, apples and peaches for picking for the next couple of weeks at their farm. Some varieties of grapes and peaches are not quite ready yet, but will be soon.
In October, apples will continue and they will also open up fields for pick-your-own pumpkins and squash.
Herr Farms in Lowell invites visitors to pick their own vegetables by the bushel. Several varieties of hot and sweet peppers, tomatoes, eggplant, pickles and cucumbers can be picked off the vines, and you can also purchase each of those items pre-picked at their stand along with watermelon, sweet corn and cantaloupe grown on-site.
While it is getting close to the end of u-pick season, Herr said Labor Day weekend is the busiest time of the year for the farm and he expects to have a good amount of u-pick items available for the next two to three weeks.
"We got a lot of families and family groups that come out to pick," said owner Jody Herr. He said that he notices a lot of families of various ethnic backgrounds that come in to pick favorites of their culture — Hispanic families enjoy picking varieties of hot peppers, Macedonaian families pick a sweet pepper used in a lot of their traditional dishes, and Italian families will harvest tomatoes to make favorite family recipes.
"We have a wide variety of people and groups who come in and there are a lot of younger couples that come in with kids just to let them experience it," he said.
Springhope Farm in Galien, Michigan, in the past has had peaches and cherries available to pick on your own, but they've now shifted exclusively to apples for u-pick. You'll also find pre-picked apples and other produce in ar stand along with local honey and jams.
Varieties that are expected to be available in the coming days are ginger gold, gala, McIntosh, golden supreme and honeycrisp. If you're looking for a specific variety, be sure to call ahead to verify that picking of that specific apple is still available.
Satisfy your cravings
With our weekly newsletter packed with the latest in everything food.