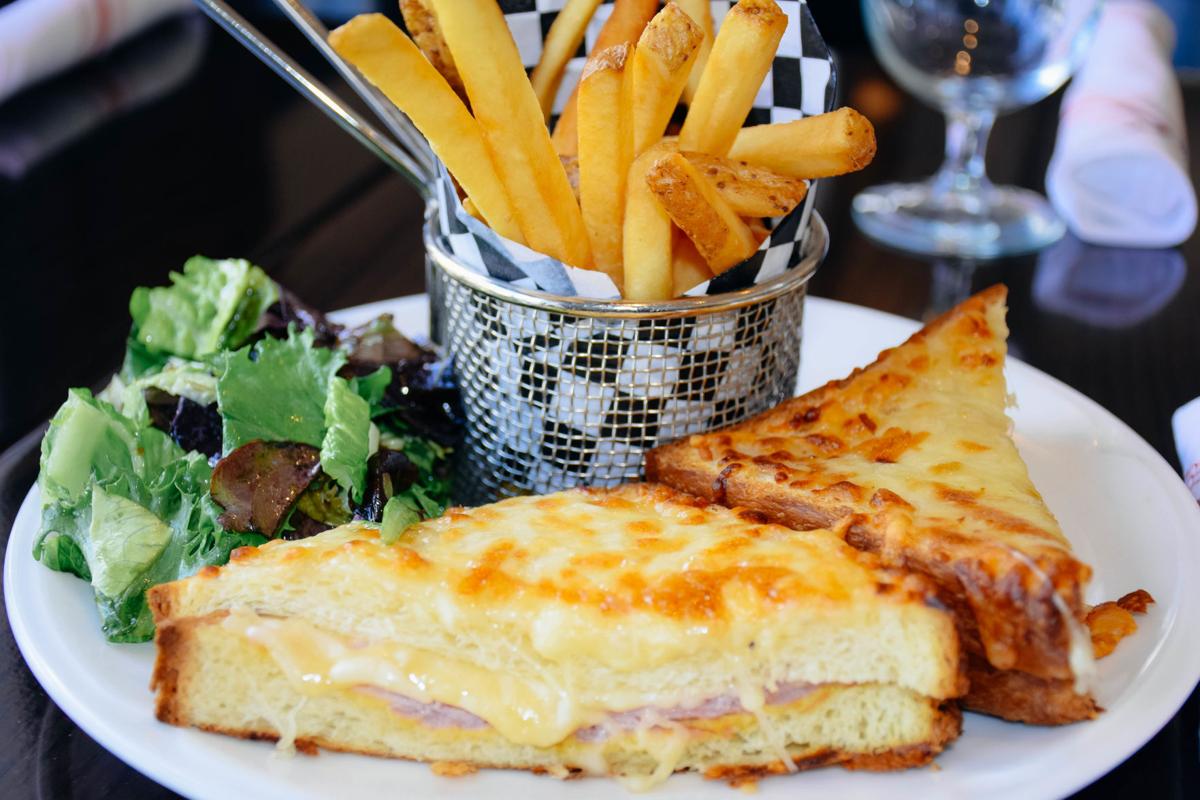 In the dreary winter months when restaurants normally see less traffic, restaurant weeks have been a way to give business a boost and help diners discover new places.
The Chicago Southland Convention & Visitors Bureau is launching the inaugural Chicago Southland Restaurant Week later this month to promote Chicago Southland restaurants while encouraging residents and visitors to support small businesses. Chicago Southland Restaurant Week will take place Feb. 21-27.
The Chicago Southland covers more than 60 south and southwest suburban communities and currently has nearly two dozen restaurants that will participate in this first time event. The restaurants included stretch throughout the Chicago Southland region from Bridgeview and Orland Park to Homewood with an array of special menus and offers to choose from.
Restaurants typically present prix fixe menus for restaurant weeks, offering three or more courses for a pre-determined price. However, this year many restaurants are leaving it to the discretion of the eatery to decide if they'd like to do a prix fixe menu, a flat discount or other incentive.
Hailstorm Brewing in Tinley Park has opted to offer a 15 percent discount on food and beverages when you mention restaurant week. Canned beer and retail items are excluded from discount.
"We're happy to be part of the restaurant community and to raise awareness of supporting local. It's very important as all of us are still struggling right now," said Chris Schiller, co-owner.
Hailstorm has a rotating menu that changes every week. "We have a chef that scratch-creates everything," said Schiller. "It ranges from smoked chicken wings to flatbread, soups and paninis. We keep it exciting because you never know what we're going to have." Menus are posted each week at the brewery's website, hailstormbrewing.com.
Indoor dining has returned there and the discount offer also applies to carry-out and curbside orders. "A lot of people don't think of us for take-out food," he said.
J. J. Kelley's in Lansing will also be participating. "The Chicago Southland CVB does such great things for all its communities. They really represent every one  of us really well. It's a great organization and they work hard to promote all the Southland restaurants, venues, golf courses, attractions," said co-owner JoEllyn Kelley.
Kelley said the restaurant will be offering $5 off of its popular family meals when you mention restaurant week. The Family Meal Deal can be customized from among different options, including mini cheeseburgers or mini cordon bleu sandwiches, chicken wings or homemade chicken tenders and homemade chips or fries along with a nacho platter, cheese quesadilla and chocolate chip cookies. Normally $54.95, the meal is $49.95 during the week of Feb. 21. The special is available from 3-7 p.m. for dine-in or carry-out.
"This is an excellent marketing and partnership opportunity for all Chicago Southland restaurants," said Jim Garrett, President/CEO of the Chicago Southland CVB. "We are thrilled for the launch of this new initiative and are optimistic that it will be very successful in promoting area businesses. We are especially encouraged by the news that COVID-19 mitigations are lessening and local restaurants can now open for indoor dining."
Diners who take advantage of a Chicago Southland Restaurant Week special and share a photo using the #FoodieFebruary on social media will be entered to win one of five prizes, including one $25 gift card to Dunkin' Donuts or one of four $25 gift cards to Jenny's Steak and Banquets in Chicago Ridge.
More than 20 Chicago Southland restaurants and breweries will be participating in the Chicago Southland Restaurant Week. They include:
• At the Office Sports Bar & Grill (Crestwood)
• Aurelio's Pizza (Homewood)
• Chicago Dough Company (New Lenox)
• Chuck's Southern Comforts Cafe (Burbank)
• Cultivate Community Table (Frankfort)
• Doug's Dogs (Oak Forest)
• Ed & Joe's Restaurant & Pizzeria (Tinley Park)
• Evil Horse Brewing Company (Crete)
• Flossmoor Station Restaurant & Brewery (Flossmoor)
• Giordano's (Orland Park)
• Hailstorm Brewing Co. (Tinley Park)
• J.J. Kelley's (Lansing)
• Jenny's Steak and Banquets (Chicago Ridge)
• La Voute Bistro & Bar (Homewood)
• Mancino's Pizza & Grinders (Lansing)
• One Allegiance Brewing (Chicago Ridge)
• The Patio Restaurant (Bridgeview)
• The Patio Restaurant (Orland Park)
• redbird cafe (Homewood)
• Siam Marina (Tinley Park)
• Vintrendi Wine Company (Park Forest)
Where to grab wings in the Region