Traverse City Whiskey Co.'s Diane Corcoran, one of the industry-leading authorities in cherry cocktail mixology, calls this cocktail "Michigan in a glass." Not only does it incorporate cherry flavors — for which Traverse City, Michigan, is famous — but it also balances those flavors with the spice of a chile liqueur, the tang of lime juice and the pure sweetness of agave. Wrap it all up with a name that is a tip-of-the-hat to Detroit native son Bob Seger and you have a cocktail worthy of a Michigan summer. 
"The cherry whiskey plays really nicely with the smoky spice of the Ancho Reyes," Corcoran says of the Night Moves. "This is like a sweet, smoky whiskey margarita."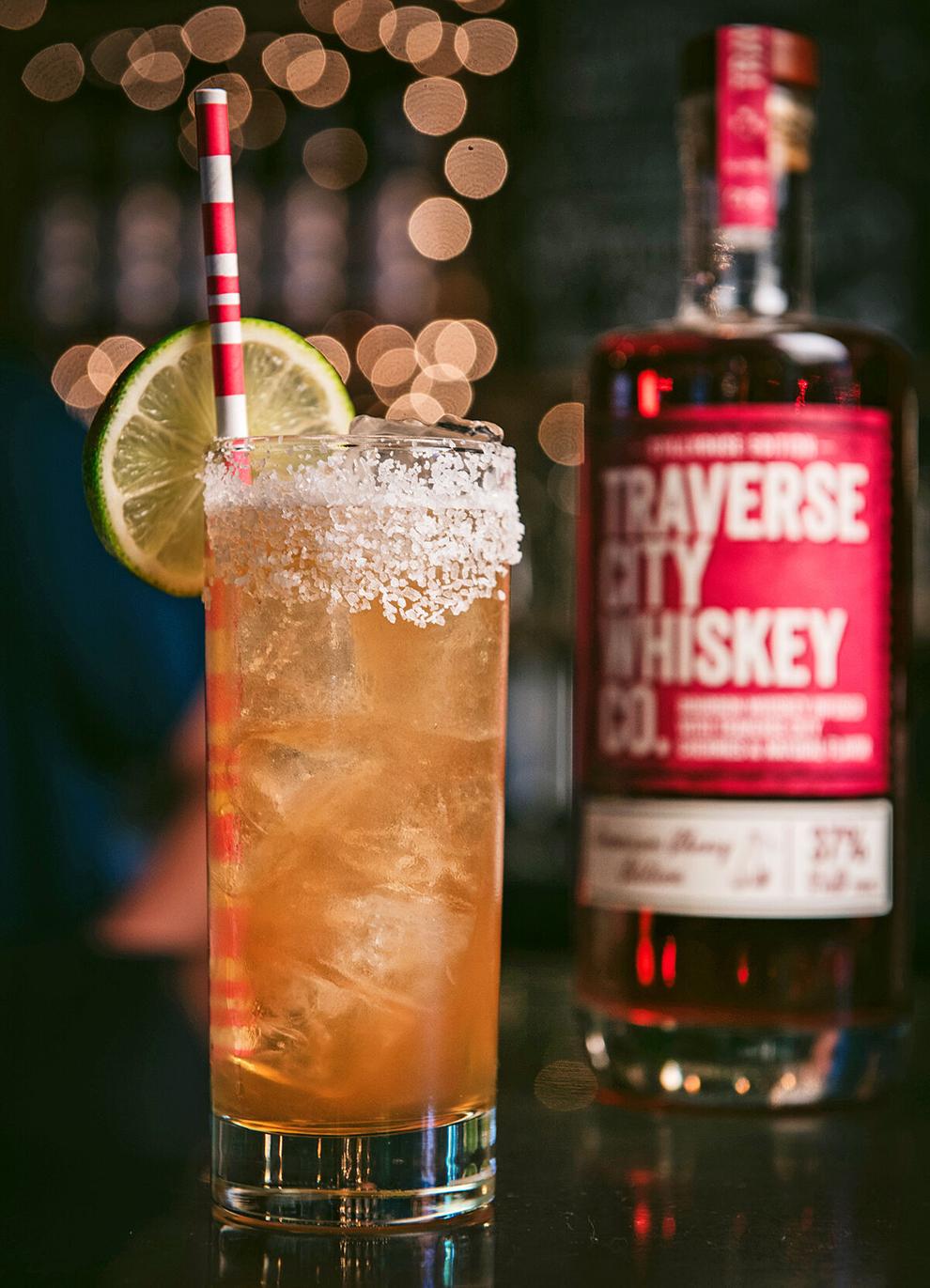 ---
Night Moves
1 oz Ancho Reyes Ancho Chile Liqueur
1 oz Traverse City Whiskey Co. American Cherry Edition Whiskey
¾ oz agave nectar 
¾ oz fresh lime juice
kosher salt or coarse sea salt
1 lime wheel
In cocktail shaker, add all ingredients except for salt and lime wheel. Fill shaker with ice; secure lid on shaker and shake vigorously 10 seconds. Strain over salt-rimmed Collins glass filled with fresh ice. Garnish with lime wheel.