There's nothing more refreshing than biting into an icy cold slice of watermelon straight out of the fridge or cooler on a hot summer's day, but that's not the only way to enjoy this classic seasonal fruit. Try a few of these unexpected suggestions to make the most of your watermelon this year.
---
A sweet addition to savory recipes
Watermelon makes a fine addition to fresh summer recipes like gazpacho and salsas, subbing in for — or as a complement to — its timely tomato counterparts. Bolder chefs might even consider including it in sushi rolls and lettuce wraps. It also pairs surprisingly well with salty, tangy ingredients like feta cheese and balsamic vinegar as a creative salad or side dish to accompany grilled meats. And colorful melon balls make an adorable appetizer when stuck on a frilly toothpick with a cube of cheese and a basil or mint leaf.
Searing, grilling and smoking watermelon on skewers seals in the juice, changes the texture, and brings an interesting, charred element to the party. You can even roast watermelon in the oven to utilize as a vegan meat alternative.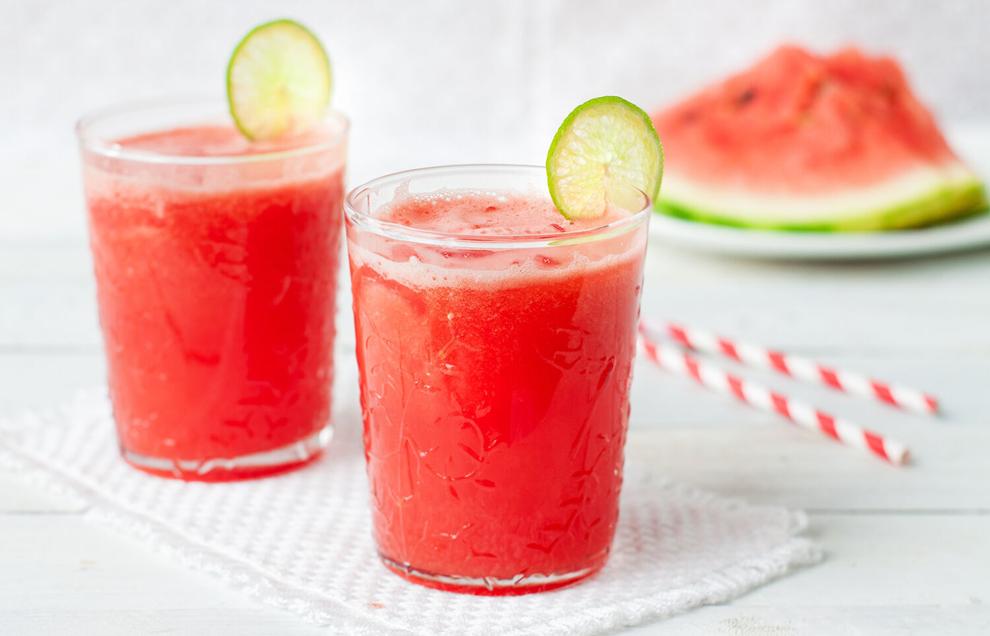 ---
Getting juicy with it
Juicing a watermelon is easier than you think. Just puree seedless or de-seeded cubes in a blender, food processor or juicer, then pour through a strainer to remove the pulp if desired. Even simpler, cut a whole seedless watermelon in half, then zap the inside with a wand immersion blender and strain. Sip the juice on its own for a rehydrating beverage or blend it into a smoothie — watermelon juice is thought to help sore muscles recover quicker after a workout thanks to an amino acid called L-citrulline. Or, mix the fresh juice with vodka, gin or rum and garnish with lime or mint leaves for a tasty patio cocktail.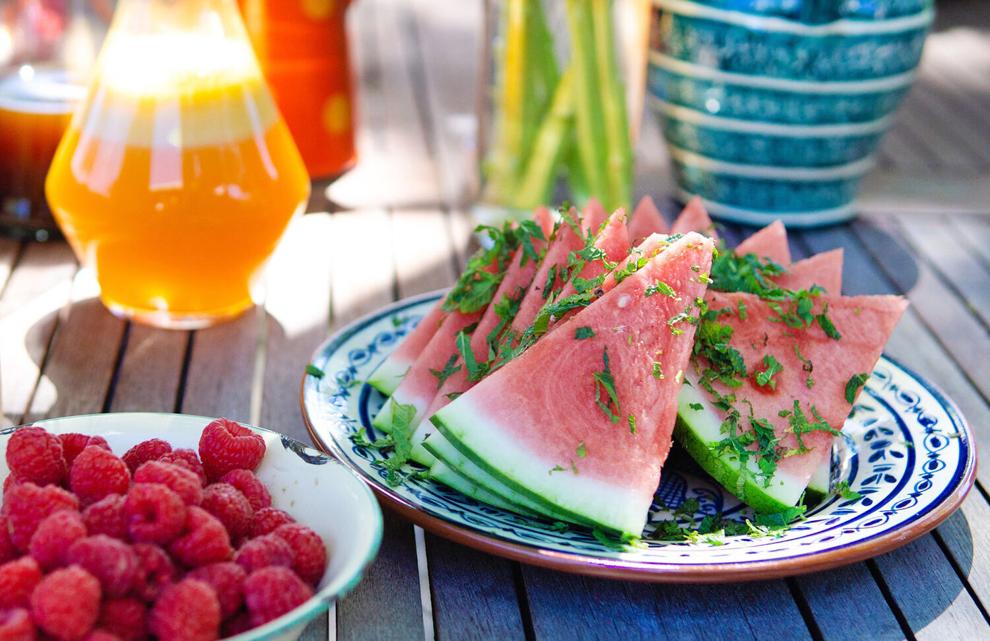 ---
Spice things up
In the melon farming region of southern Indiana, the salt vs. no-salt debate simmers on. Advocates adhere to the belief that a light sprinkle of salt brings out the sweetness of the fruit, but purists wouldn't dare sully their slices with sodium. There's no right or wrong way to do it; it's just a matter of personal preference.
Play around with different herbs and seasonings the next time you cube, ball or slice up some fresh watermelon. Lime juice, fresh ground black pepper, chopped mint, chile peppers, tamarind, cayenne and garam masala all elevate the fruit to create distinctive flavor profiles.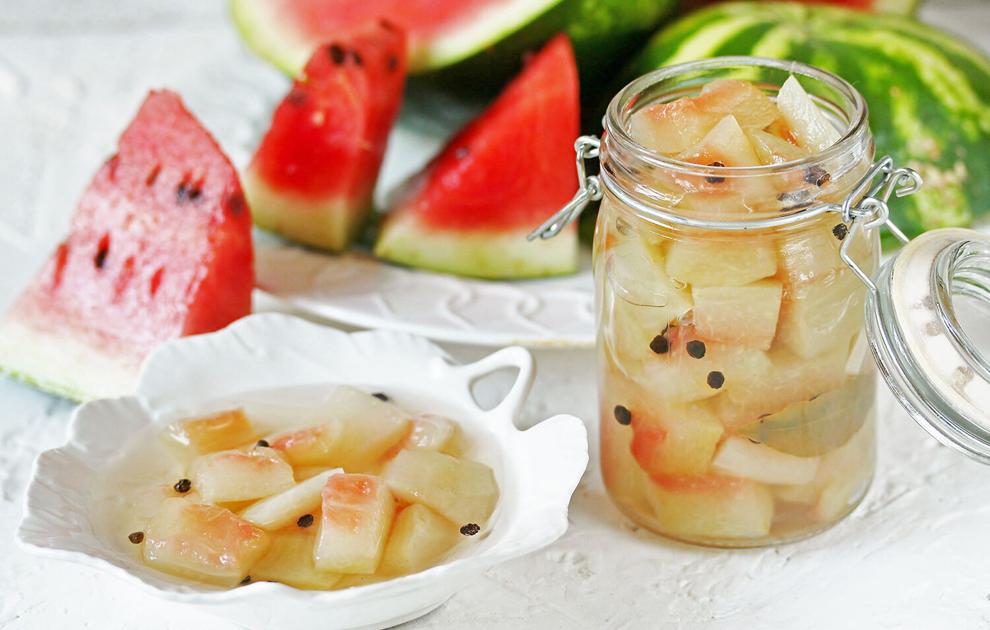 ---
Get yourself into a pickle
In keeping with the currently popular nose-to-tail cooking trend, every part of a watermelon is edible, including the rind. After the pink flesh has been cut away down to the white part, the rind can be sliced or cubed, then boiled and chilled in a brine to create a unique old-fashioned pickle.
Even if you don't want to eat the rind, you can always hollow out a halved watermelon and put it to clever use as a biodegradable serving bowl for fruit salad at your next cookout or picnic. Or to really get guests talking, remove a few inches from the top of a whole melon, hollow it out, and tap it to use as a keg filled with sangria, lemonade, punch or batched cocktails. Once you're finished with it, simply throw it on your compost pile as an earth-friendly way to repurpose food waste.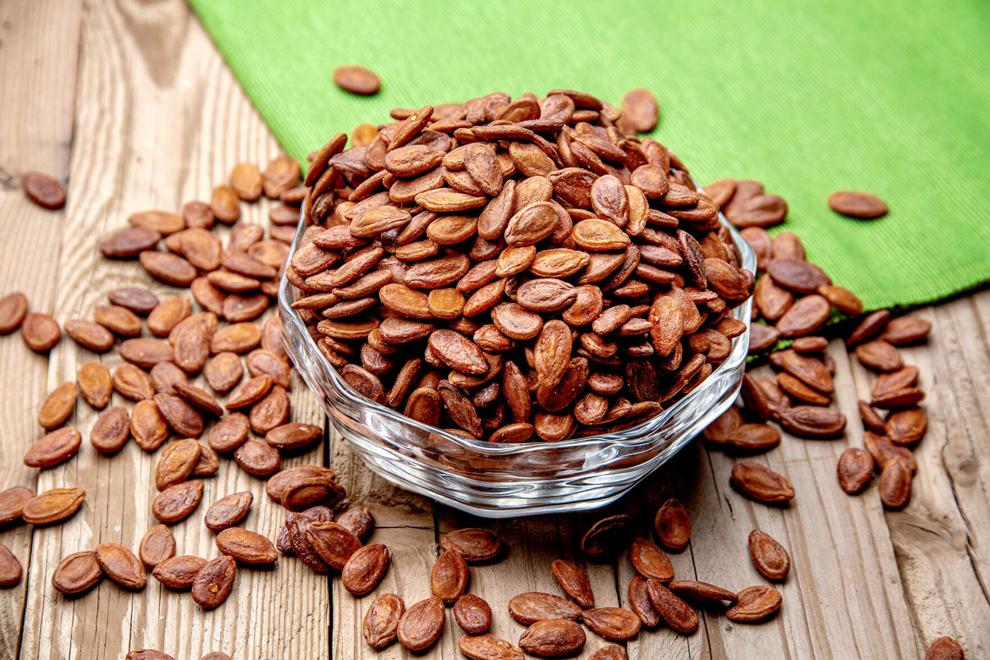 ---
Top seeds
If you're a fan of roasted pumpkin seeds, you may want to give roasted watermelon seeds a try. The recipe is basically the same — rinse and dry the seeds and toss with a little oil, salt and pepper; roast them in a low-temperature oven, stirring every 10 minutes or so until lightly browned and crunchy. A low-calorie source of fiber, magnesium and zinc, roasted watermelon seeds can be eaten on their own or added to salads, cereal, yogurt and granola.